​IAPS – the Independent Association of Prep Schools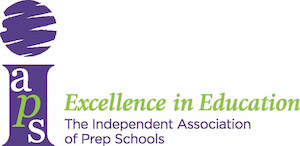 The Independent Association of Prep Schools (IAPS) is a membership association representing leading headteachers and their prep schools in the UK and overseas
With more than 650 members, IAPS schools represent a multi-billion pound enterprise, educating more than 160,000 children and employing more than 20,000 staff.
Schools are spread throughout cities, towns and the countryside and offer pupils the choice of day, boarding, weekly and flexible boarding, in both single sex and coeducational settings. Sizes vary from 100 to more than 800 per school, with the majority between 150 and 400. Most schools are charitable trusts, some are limited companies and a few are proprietary. There are also junior schools attached to senior schools, choir schools, those with a particular religious affiliation and those that offer specialist provision as well as some schools with an age range extending to age 16 or above.
IAPS only accredits those schools that can demonstrate that they provide the highest standards of education and care. Member schools offer an all-round, values-led, broad education, which produces confident, adaptable, motivated children with a lifelong passion for learning. In order to be elected to membership, a Head must be suitably qualified and schools must be accredited through a satisfactory inspection. IAPS offers its members and their staff a comprehensive and up-to-date programme of professional development courses to ensure that high professional standards are maintained.
Pupils are offered a rich and varied school life. The targets of the National Curriculum are regarded as a basic foundation, which is greatly extended by the wider programmes of study offered. Specialist subject teaching begins at an early age and pupils are offered a range of cultural and sporting opportunities. Together with more than 30 recreational games, music, art and drama form part of curricular and extracurricular activities. In addition, IAPS organises holiday and term-time sporting competitions for pupils to take part in, including skiing, sailing, judo, swimming, golf, fencing and squash, amongst many others.
IAPS has well-established links with senior independent schools, and experience in methods of transfer and entry to them. As the voice of independent prep school education, it has national influence and actively defends and promotes the interests of its members. It lobbies the government on their behalf and promotes prep school issues on a national and international stage. IAPS works directly with ministers and national policy advisers to ensure that the needs of the prep school sector are met.
IAPS
11 Waterloo Place, Leamington Spa,
Warwickshire CV32 5LA
Tel: 01926 887833
Email: iaps@iaps.uk
Website: iaps.uk

You can search for prep schools on this dedicated www.schoolsearch.co.uk page.