A world of opportunity
Posted on 1st Sep 2015 in Prep Schools Guide Tweet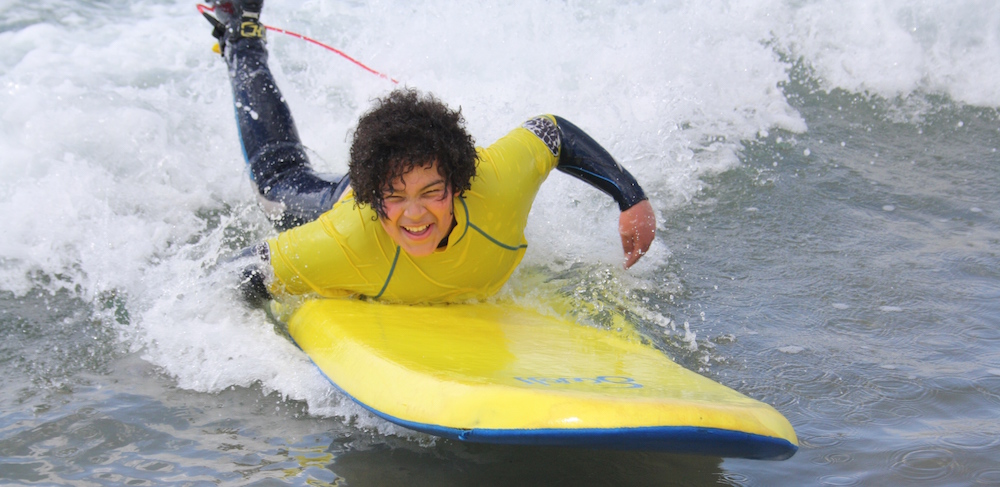 Rachel Eaton-Jones, Head of Prep at Trinity School, Teignmouth, explains how 'leaders of the future' are schooled
"Intelligence plus character – that is the goal of true education."
This quote from the inspirational leader Martin Luther King has stood the challenge of changing times and has never been more relevant.
Throughout independent education, a commitment to this ethos has traditionally been established at the core of decision making. All involved in delivering to the highest standards know that the truest education takes place in and beyond the classroom, relying on a strong partnership with home and the local community.
Far from 'dumbing down' academic standards, developing confidence and an experience of success outside the classroom drives academic achievement. Not every child is filled with delight at the thought of a spelling test or those dreaded tables being tested … again! However, having come in from the playing fields, off the stage or fresh from the smoky bonfire at Forest School, pupils take their pride and renewed sense of 'can do' back to achieve continued and sometimes unprecedented success.
Preparatory schools have a variety of structures that ensure character has the opportunity to flourish. It is after all, the pupils' responsibility to embrace the opportunities; developing character is not a spectator sport. It involves engagement, risk taking and perseverance. No coincidence therefore that these values are regularly included in the list of desirable qualities for employers published by the CBI. Far from a CV bursting with the highest grades being the predictor of employability, it is the young adults who commit to team work, present themselves well, show they are risk confident and exhibit an understanding of the local and commercial context who secure employment. Independent education has an established reputation for developing these 'softer skills' alongside the core focus of first rate academic achievement. Prep schools lead the efforts as they build foundations; it is too late to start considering the need for these skills at 14 years old, a desire for pupils to achieve requires a commitment to establishing those structures as soon as children enter education.
The development of character alongside the acquisition of skills and knowledge has long been the basis of Early Years education. Young children enter schools with enquiring minds and encouraging them to understand that this is the best way to learn occurs from their first day and throughout their Prep education. Being able to answer questions is only the first step; the more critical life skill and purpose of learning is to ask the next set of questions. The integration of independent learning time, Forest School and working alongside children of similar interests in different year groups reflects real life situations and learning behaviours. Even the youngest children can be involved in a School Council or the school's charitable work whether giving time to fundraising or more practical support. Pupil leadership roles are something tangible to aspire to. Older pupils become role models as they share their excellent personal development in school; monitors, prefects, buddies, sports and House captains or the giddy heights of Head Boy and Head Girl.
Preparatory schools offer a wonderful blend of the personal care of pastoral tutors or class teachers and the inspiration across the curriculum encouraged by enthusiastic specialist teachers. This then transfers to success within the more formal classroom and exam hall. Sport, music and drama all offer unique experiences to develop resilience, perseverance and creative thinking beyond the obvious team work. The educational needs of students in the 21st century extend beyond memorising facts to innovation, facing challenges, dealing with failure and effectively contributing to a team. Anyone can create a school where a few at the top succeed, the real challenge is to push through the entire cohort who all achieve at or above their expected level as well as coming out with attributes that enable them to be determined, optimistic and emotionally intelligent.
Parents often ask about class sizes as they decide upon appropriate schooling for their child. They know, and teachers agree, that small but significant numbers in a class allow for dynamic and personal learning. Relationships are strong and pupils feel valued and able to take the risks, make any mistakes and then of course learn all the better. Too small a number and it can be difficult to establish independent learning dispositions, too many and pupils can slip under the radar. Individuals develop habits and skills that keep the attention away from them, rather than being encouraged to take responsibility and an active role in their learning.
Before and after school clubs is a significant factor in the decision making process of parents. Prep pupils are usually privileged in the range of opportunities available, particularly where the pupils and teaching staff have considered carefully the types and timings of clubs to be offered. A breadth of activities designed for children passionate about sport, creativity or academic challenge ensures that in spite of the time pressures on modern family life, children leave at the end of the day as happy as when they started. However, it is not only in the more formal structures of the school day that variety is a necessary diet. The more relaxed atmosphere of playtimes is critical in developing strong personal and interpersonal skills. Options for play to allow children to relax need to include time for quieter activities, the same range of creative, cognitive and sporting expression as well as the space to just let off steam!
These privileged children should take great pride in their educational experience, avoiding the pitfalls of arrogance and complacency, theirs should be an enhanced sense of responsibility. We hope that these youngsters will be leaders for the future, but children do not learn well if they are passive and expect school, or parents, to be making all the effort. Learning to be responsible for themselves, their learning, possessions, environment and the other people within it cannot begin too early. These then are the young people who are using their intelligence with a strong sense of identity and responsibility; wise and generous characters.
Read more about Trinity School by clicking here.