Apart, but together
Posted on 12th May 2021 in School News, Which London School?, Boarding Tweet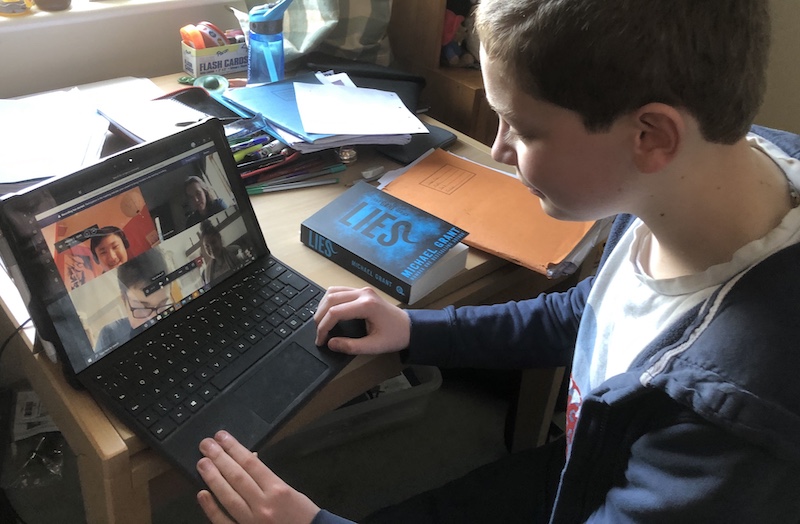 How the power of community won the year and a Boarding Schools' Association Award for Reddam House Berkshire.
In March 2020, it took just two days for Reddam House Berkshire to be emptied of pupils after the announcement that a UK lockdown was imminent. The campus felt like a ghost town as boarders scattered to their home countries, including Ukraine, Mexico, and Croatia, while day students remained at home. So how did this premium private school continue to provide excellence in learning, and keep students engaged during this fractured time?
Principal Tammy Howard believes the School's already close-knit community played a major part in the strength of their response to the crisis, and in the resilience of its pupils and staff. She says, "One of the most special things about Reddam House is our relationships with the students, so it was an extraordinary pleasure working with the teaching team to ensure a transition from live to virtual school in all its fullness."
The cohesion of these existing relationships enabled the community to remain engaged and feel connected, even with some pupils caught in hotels for quarantine measures or in transit staying with guardians. In fact, the move to virtual learning was so successful the School went on to win an award for technical innovation at the 2020 Boarding Schools' Association (BSA) Awards.
Head of Boarding, Andy Towse says, "It was a great honour for us to win this award and we owe a huge thank you to all of our teachers and tutors for their wonderful support to not only our boarders, but all of our pupils, during such a difficult period in lockdown. With the hard work and dedication of the staff, as well as with an excellent platform to learn on, our pupils were able to continue their learning seamlessly."
Right from the beginning of the crisis, the School felt it was paramount to keep school life as close as possible to what it would have been. Teachers, pupils, and parents all pulled together to look at innovative ways to keep timetables, coursework, and exam preparation on track. Thanks to an existing relationship with technology, Reddam's teachers were able to use software in new ways to seamlessly include pupils in the online experience. Live online classes followed the timetable and curriculum as closely as possible. Tutor groups ran as normal and daily Assembly was still observed. It was tricky with some students being in different time zones, so live lessons were recorded, and the video files and assignments were uploaded via chat functions, so that students could access later, or revisit them again for further comprehension.All of this was delivered with the teacher on hand to answer questions and maintain contact throughout. This gave the flexibility to accommodate all students' situations and enable interaction with teachers and fellow classmates.
Practical lessons were harder to replicate online so some subjects moved towards theory-based learning, with additional PE classes instead of swimming, and individual music lessons if students had instruments with them. Sports days went ahead virtually, bringing everyone together in an experimental experience that kept physical health and morale high.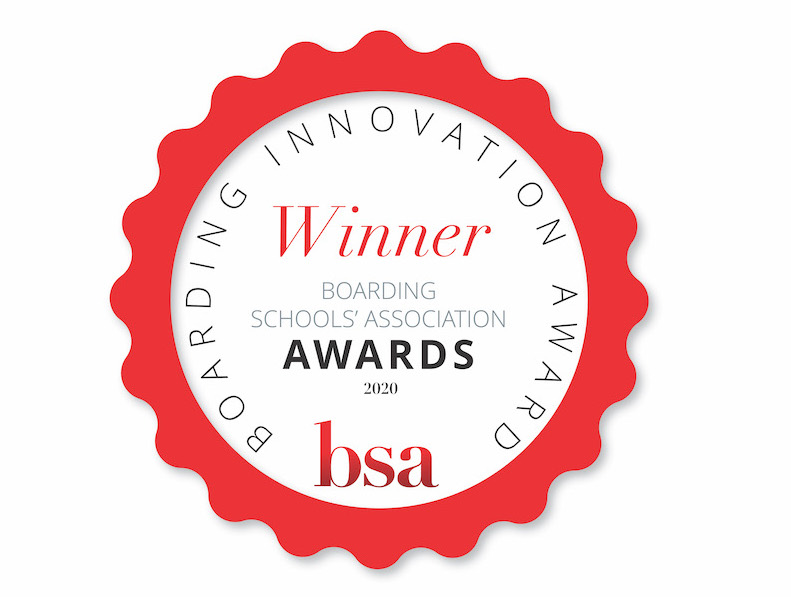 For Years 9, 10 and 11 keeping GSCE prep on track was key; not only did study continue, but Reddam House also extended past the Easter holidays to ensure students had finished their courses before moving onto challenging topics in preparation for the next steps of their journey. Reddam House firmly believes in the power of exams, to show students have fully understood and to highlight areas that need additional support.
Course content was also bolstered with innovative extension projects that encouraged deep-dives into different subjects. For example, Year 13 economic students looked at the economic impact of the virus and lockdown, through a research-based approach, which continued to enrich their school life and dialogue with pupils and teachers.
For Early Learners there were more playful activities such as using pots and pans to create music. For older Year groups there were House competitions, with teachers joining in too – doing sit ups with the students and keeping their cameras on so they could share laughs and encouragement.
Cristina, a Reddam House student told us, "I felt like the world was going to stop when I realised I needed to leave school in March. As much as I love in-class learning, I admit the world did not stop as my education continued with the RHB online system. I thank my teachers for keeping us a close community during tough times. It was fun, it was different, we kept together!"
Tammy Howard adds, "Not only did we offer the full timetable live online but also continued with the excellent pastoral care, community time, whole school events and one to one mentoring meetings for our students."
Transforming the closeness of the School's community into a virtual world, was second nature; support for students and family members remained high. Staff helped students understand about wellbeing, their relationship with screen time and mental health. Students knew they could talk to someone they trusted about anything – from how they were feeling, to the WiFi signal being patchy.
Being part of the Inspired network of schools also meant that Reddam House could borrow good practise and innovations from Inspired schools around the world that were discussed in their weekly virtual conferences. Inspired schools in Spain and Italy shared their successes early on, while the group Reggio Emilio expert ran workshops for Early Years teachers focussing on ways to engage younger minds.
When pupils returned to their beloved Reddam House campus and boarding rooms, they returned fluent with technology, ready to keep the flexibility that tech had afforded them during the lockdown. Some students didn't return physically at all – a testament that Reddam's staff can present to a physical class and an online platform at the same time.
And when the next lockdown arrived, the school was readier than ever. Tammy Howard concludes, "We may be apart, but we feel very much together."
This article first appeared in the 2021/22 edition of Which London School? & the South-East, which you can read here: