Barrow Hills children celebrate Common Entrance exam success
Posted on 2nd Jul 2019 in School News, Common Entrance, Exams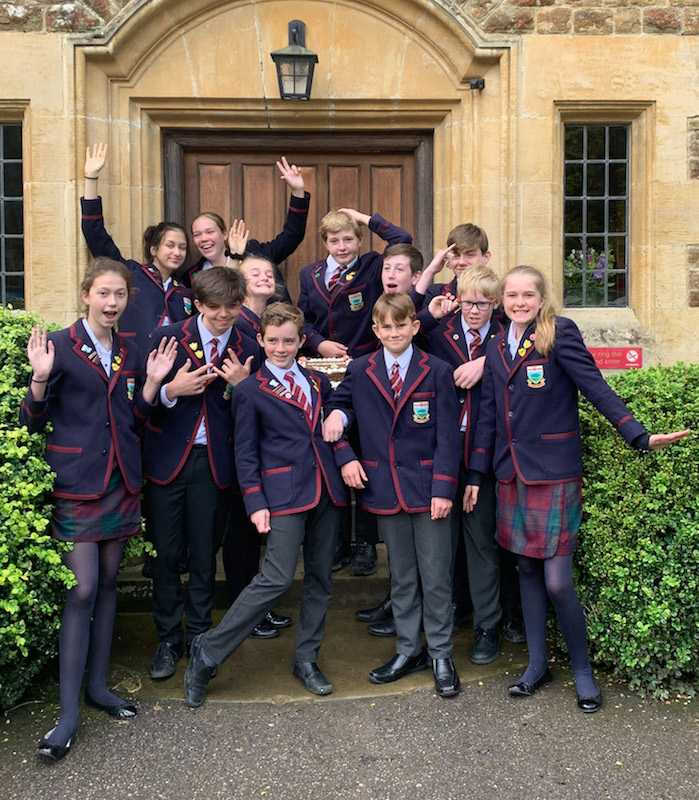 Year 8 children at Barrow Hills School continued their unbroken record of success with 100% pass rate in the Common Entrance (CE) exam. Children, parents and staff alike are delighted with the outstanding results.
This is the 10th consecutive year the children have achieved 100% pass rate results at Barrow Hills. Fifty percent of the Year also achieved scholarships to their next school spanning academic, drama, design and technology, art and sport, underpinning the School's commitment to providing children with a well-rounded education.
The children will continue their educational journey at a range of senior schools including Ampleforth College, Charterhouse, Ditcham Park School, Farnborough Hill, Barrow Hills partner school - King Edward's Witley, Prior's Field School, Royal Grammar School (RGS), St Edmund's School, Wellington College and Worth School.
Commenting on the 2019 results, Headmaster Sean Skehan said, "We are extremely proud of our children, who have all worked so hard to achieve these excellent results. While academic achievement is important to us, we are equally pleased to see how well our Year 8 children have embraced the broader qualities defined in our pupil profile (as well as being scholarly, Barrow Hills' children are encouraged to be curious, generous, joyful, compassionate truthful, brave and responsible), enabling them to leave Barrow Hills as young people prepared for greater things. We wish each child great happiness and success as they embark upon this next important chapter of their lives."
Following a delicious celebratory lunch and cake, the Year 8 children continued their busy and varied post CE programme of events, which includes activities such as life saving, a 'Play in a Day' and finally the much anticipated residential in the Ardèche.