Benefits of boarding
Posted on 11th May 2020 in School News, Boarding, Prep Schools Guide Tweet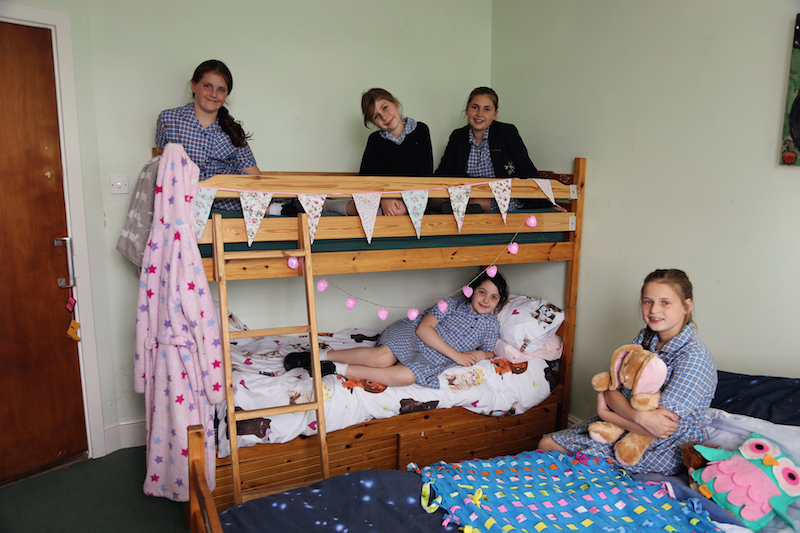 Cédric Baurance, Exeter Cathedral School's Head of Boarding, shares his views on the benefits of boarding...
Living and working in a boarding house can be a lot of fun – complete with all the pressures of a usual family home. Boarding houses are unique environments: often being twenty-four-hour, intentional communities where children from all manner of backgrounds live, learn and enjoy time together. Having recently joined Exeter Cathedral School, I can say that its boarding house certainly matches that description.
Boarding houses are small, close-knit communities and the fellowship and camaraderie that pupils develop over their time together is second to none. Boarding houses, like ours, have a range of live-in staff who are on-hand to help. Typically, a boarding house will have a Boarding House Master, a Matron and a selection of GAP year students who help with the day-to-day essentials; they often act as older brothers and sisters to the younger boarders. On arrival, new boarders soon find themselves in the centre of a close and supportive network of peers and staff.
It's not unusual to find that boarding houses reflect the ethos of their School and quickly become their own unique microcosm. The boarding house at Exeter Cathedral School, for example, is very musical. Several of our boarders are choristers, we have nine pianos scattered across the building and our pupils are expected to practise their instruments every day. The house can get quite noisy – as I'm sure you can imagine!
Boarding schools have the time to prepare pupils for the academic and pastoral challenges of everyday life. With longer days and weekend, pupils able to pace their workload, relish time with friends and enjoy down-time within the context of the school. Boarding pupils quickly they learn to make use of the opportunities available to them. Regular boarder are often the most organised with their time, consciousness to the needs of others and mature when making their own choices.
As a Housemaster, I welcome a selection of new boarders into the house every year; wherever they have joined us from (local or international), new boarders are quickly accepted by their fellow pupils and settle into a schedule of work and play. Boarding is a full-time operation and, as such, boarding pupils swiftly develop a sense of independence and self-reliance, learning to manage their responsibilities and leisure.
This article first appeared in John Catt's Preparatory Schools 2020, which you can read here: