Brentwood alumni goes from Chicago to Calyco
Posted on 28th Feb 2020 in School News, Alumni, Music, Performing Arts Tweet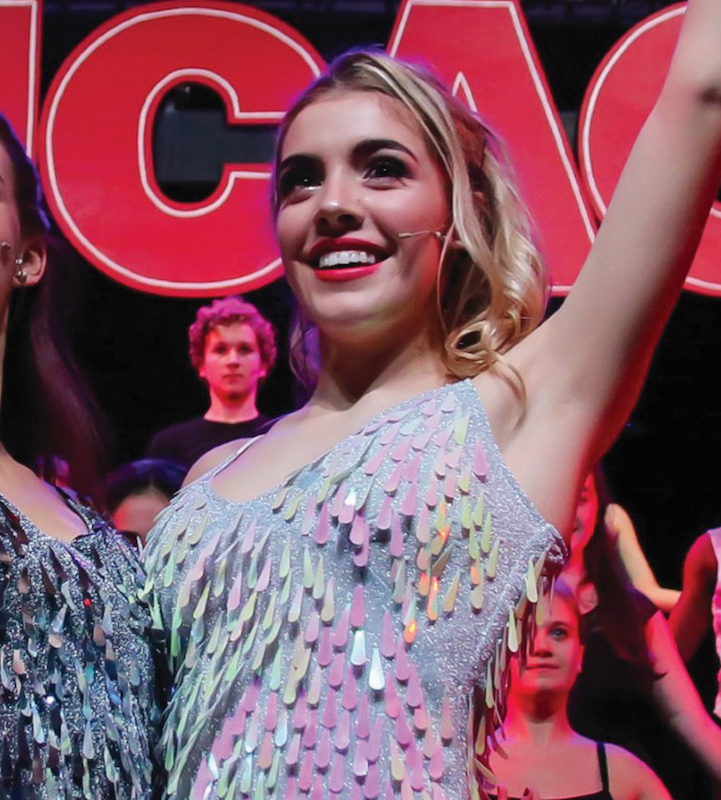 Catherine Holden's star shone brightly on the Brentwood School stage and now she is lighting up the music world with her girl band Calyco.
Old Brentwood Catherine, who left the School in 2018 with 3 As in English Literature, History and Drama, has just released debut single FLO with her four band mates.
Catherine, who is best remembered for playing Roxie Hart in the School's iconic production of Chicago, has a glittering music career ahead of her. Calyco is a young group aimed at 6-14 year olds.
"I have very fond memories of Brentwood School and I thoroughly enjoyed being such a big part of the Performing Arts Department and academic enrichment at Brentwood," she said.
"I feel the experience I gained at Brentwood School gave me the confidence and ability to go on and pursue my dreams."
Catherine and her band are trying to hit 10,000 views on YouTube within the week and they are oh so close …… if you would like to listen to their debut single FLO, please follow this link.