Brentwood announces exciting musical collaboration with Junior Guildhall
Posted on 19th Nov 2020 in School News, Music Tweet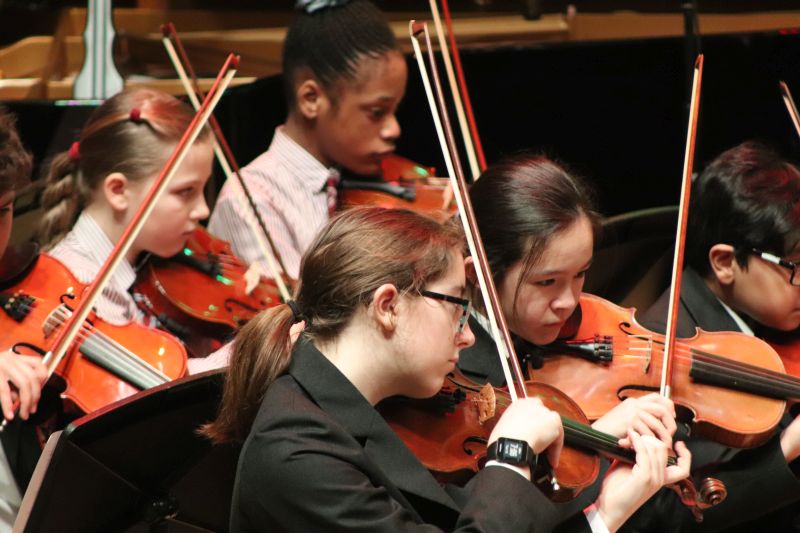 Brentwood School is delighted to announce the launch of an exciting musical collaboration with Junior Guildhall, part of the world-renowned London-based Guildhall School of Music & Drama.
The partnership further enhances Brentwood's enviable national reputation as one of the best Performing Arts departments in the country - it was recently 'Highly Commended' by an independent schools' award panel.
On top of its 2019 Steinway Accreditation, the flourishing department also runs an Endangered Instrument Scheme and the provision of free school instruments which are loaned to students across the school.
Today's announcement means Junior Guildhall will now offer its highly successful Kindergarten Course and String Training Programme at Brentwood using the department's excellent facilities, allowing children from Essex and the local region to follow the same courses held at the Guildhall School in London.
Instruments taught on the programme are the violin, viola, cello and minibass. Piano can be studied in addition.
Brentwood School Director of Music, Mr Florian Cooper, said: "We are extremely excited about this upcoming partnership with the Guildhall School of Music & Drama, a world class musical institution who truly embody an holistic approach to music education.
"This partnership will allow our already renowned Music Department to flourish still further and to give our students, from across the whole school, further opportunity to immerse themselves in a truly transformative and enriching musical education.
"We are also delighted to be able to act as a 'hub' for talented young musicians from across the county who will find it so much more convenient to access this outstanding musical training."
Head of Junior Guildhall, Rosie Whitfield, said: "Everyone at Junior Guildhall is passionate in the belief that participating in music-making equips a child with valuable skills for life. Learning a musical instrument improves memory skills, coordination, reading and comprehension, listening, social skills, focus, and self-esteem. I am therefore delighted that we are able to give children in Essex this opportunity by extending our outstanding music programmes from their original home at Guildhall School in London to Brentwood School, for any child in the local region to access.
"This partnership couldn't have come at a better time, for we believe that music, with its universal language and ability to change lives, is needed now more than ever."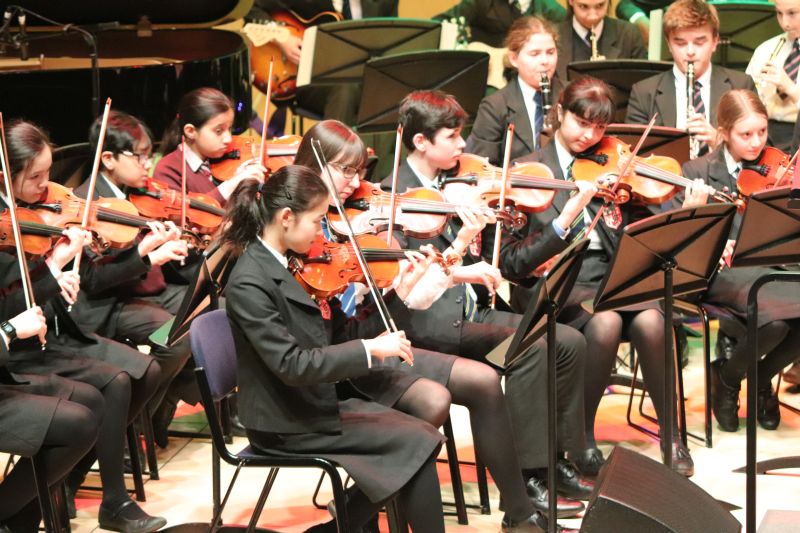 The Kindergarten Course is for children in Reception and Year 1 and consists of classes in Kodály and Rhythmics. It is designed to be fun and enables children to enjoy their first musical experience through games and exercises, within a structured yet relaxed class environment. Encouraging the desire to be involved in music-making, the course provides a highly effective platform from which children can move onto the study of an instrument.
The String Training Programme provides children from Year 2 to Year 6 with an integrated programme embracing Kodály, Rhythmics, ensemble training and instrumental tuition, giving students an enjoyable first experience of music-making, as well as a good understanding in basic musical skills and a firm technical grounding on their chosen instrument.
Musical and technical aspects of learning an instrument are delivered in a way that is fun, drawing on games that stimulate the children, whilst allowing them to learn in a structured manner. They learn from teachers who are specialists in their fields and have a working knowledge of all disciplines taught on the programme.
By the end of the training programme, children will have learned an array of musical skills, which can be applied to their instrumental studies. Students are encouraged to work to their full potential and those who show particular talent and commitment may then audition for a place on the Junior Guildhall Music Course.
The set course fee covers a 20-minute one-to-one lesson over 30 weeks (which increases to 30 minutes in Year 3), a Kodály class, a Rhythmics class and ensemble rehearsal. Additional piano lessons can also be requested.
Applications are currently open and can be completed online here. Applicants should ensure they select 'Junior Programmes' followed by either the Kindergarten Course or String Training Programme at Brentwood. The deadline for both courses is Tuesday 1st December 2020. More information on entry requirements can be found here. Guildhall School of Music & Drama is provided by the City of London Corporation.
Brentwood School's musical repertoire caters for a wide range of abilities and includes two orchestras, a String Orchestra, Choirs, Chamber Ensembles and Barbershop groups providing many opportunities for performance. Specialist Music Scholarships, which reward students who have a talent and an on-going passion for their subjects, are available at both 11+ and 16+.