Brentwood School Community Service Unit entertain local care homes
Posted on 6th Dec 2018 in School News, Charity and community work, Events Tweet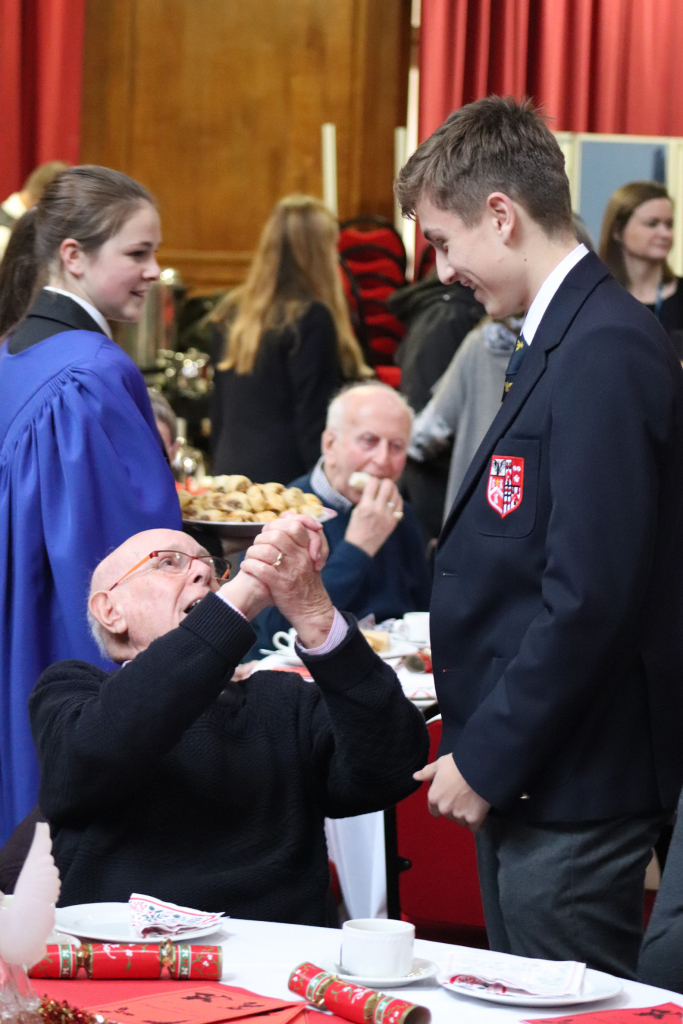 Christmas Spirit was in abundance at Brentwood School yesterday as young and old united to sing Yuletide carols and enjoy a festive afternoon tea.
Residents and carers from local care homes gathered in the Memorial Hall for the annual Christmas Party and musical extravaganza hosted by the School's Community Service Unit.
Second Year Owen Romhany, who was celebrating his 13th birthday, opened proceedings for a second year running with a beautiful solo rendition of the first verse to 'Once in Royal David's City'.
Regular attendee Mr John Samuel joined student Deputy Head of School Catriona Kadirkamanathan in a moving performance of 'White Christmas', and Director of Music Mr Florian Cooper led the congregation in a rousing and competitive rendition of 'Ding Dong Merrily on High'.
The visitors – from Shen Place Almshouses, South Weald Almshouses, Seven Arches, Leonard Lodge, The Marillac and Anisha Grange – were also entertained by the School's talented Chamber Choir, Junior Boys' Barbershop and Junior String Quartet.
Members of the School's Community Service Unit, who had decorated the Memorial Hall with a bright array of festive adornments, served wine, sherry, mince pies, sausage rolls and Christmas cake, and weaved among the tables to chat to the residents, many of whom they know from their regular visits to local care homes on Friday afternoons.
Teacher Mr Rob Jenkins, Head of the CSU, paid tribute to the six-strong CSU student committee who had worked so hard to organise the afternoon. He also thanked the School's caterers – Independents by Sodexo – and the Music Department for helping to make it such a wonderful event.