Brentwood School racer misses series title by single point
Posted on 25th Nov 2021 in School News, Sport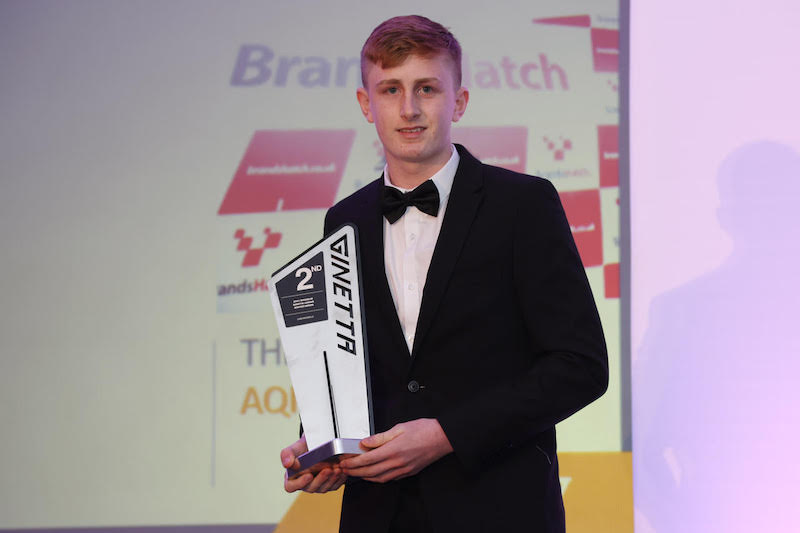 Brentwood School racer Liam McNeilly missed out on the Ginetta Junior Winter Series title by a single point after two drama-filled days of racing at Brands Hatch.
Fifteen-year-old Liam, who won five times on his way to the runner-up spot in this year's main championship, entered the weekend as one of the favourites for the Winter Series title, and blended both speed and consistency throughout the four races.
Starting fifth for the opener, the Brentwood driver passed team-mate Maurice for fourth spot at the Druids hairpin on lap two, but could not reduce the gap that had quickly opened up to the leaders and finished in the same position.
He improved to second later in the day and then added a third-place finish on Sunday morning - not helped when he was 'unceremoniously barged out of the way at Druids by the eventual winner'.
Liam rounded off the day with victory; his team's first in the Winter Series, and a result that made him the top-scoring driver overall by nine points. However, with series regulations meaning that only a driver's best three scores are counted, he fell just one point short of a maiden car-racing crown.
His three podiums mean that Fox Motorsport finished the season with 16 rostrum finishes across the Ginetta Junior main and Winter Series and 38 across all their racing programmes - a record for the team.
Fresh from the track, Liam then headed to the Ginetta Awards evening where he collected his two Vice-Championship trophies.