Building a sense of belonging within our schools to help nurture self-belief and empower children to make a difference
Posted on 10th May 2022 in School News, Which London School?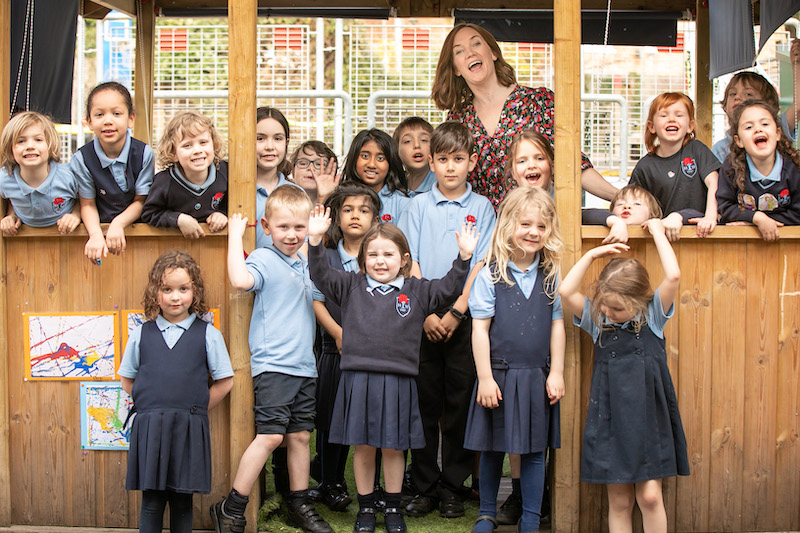 Claire Murdoch, Head of Maple Walk School, talks about how prep schools can inspire positive change by focusing on citizenship and community.
Maple Walk has always been a nurturing, affordable prep school with a big heart. Fees are lower than most so that as many families as possible can join us and become a part of our supportive and dynamic community. It is a place where the children are at the centre; with parents and teachers working together to ensure they feel loved, understood, challenged and inspired. Most importantly it is a place where the children learn that they can make a difference.
Over the past few years, many of us have realised the huge benefit of being a part of a community, having a sense of belonging and working together to support each other and our environment. But the power of citizenship has long been a part of what makes Maple Walk special and it is this 'togetherness' that has helped the school to forge a unique path. Becoming socially aware local citizens helps children to see how their actions impact those around them and they can see the benefits of efforts; singing at local care homes, collecting food for those in need, litter picking in the local area all form a part of this process and we have found it to be wonderfully inspiring.
Each morning the 'Walking Bus' meet at the fountain in Roundwood Park and stroll through the park to get to school. This small but magical start to the day really helps to bind the children to their local park, gets them outside and appreciating their surroundings, and also reduces the traffic and pollution around school with the inevitable surge of vehicles during morning drop off. Using the park has become ever more important to us in recent years and, with a lovely new 'forest school' on our doorstep, the can enjoy nature, as well as the sports pitches, courts and ample outdoor space.
So taking sketchbooks to the park to draw the birds in the aviary or the wild flowers on the grass has is becoming more of a regular occurrence. For practical maths, science experiments and circle time, the park becomes an outdoor classroom in which the children can use the skills they are taught in 'real life'. In fact, there is not a subject that you can't manage to take outside – mapping, music, creative writing, and design technology – all of it can be explored and developed in the great outdoors at the end of the road.
More and more we find that children are looking wider, deeper and further afield, wanting to learn about how they can be global citizens, and make a difference in the world by using their voices to make positive changes in their future. Nurturing this and showing the children how they can keep their horizons open – building upon their knowledge of the past but looking ahead to the future – allows the curriculum to continuously grow and adapt around the children's interests and the changing world. Having Eco and Travel Ambassadors hard at work with new initiatives is the perfect way to get the children involved in caring for and looking after our environment and builds on our existing eco credentials including our pioneering new build, complete with solar panels, a ground source heat pump and Cedam roof.
This year the children at Maple Walk have helped to develop the playground and spaces within school; more trees, more interactive play equipment, more space for creativity and imagination have all formed an important part of our recent growth as a school. For us, the success of a community approach is bound up in the involvement and investment of parents and teachers. We have such a kind, caring and incredibly dedicated staff team and that coupled with a dynamic, proactive parent body mean that ideas come off the ground and positive change is made to ensure the school is developing and growing, looking to the future and ensuring that we forge ahead in an era when anything is possible.
This article first appeared in the 2022/23 edition of Which London School? & the South-East, which you can read in full below: