Celebrity chef, Patrick Drake, returns to Lord Wandsworth College
Posted on 13th Jun 2019 in School News Tweet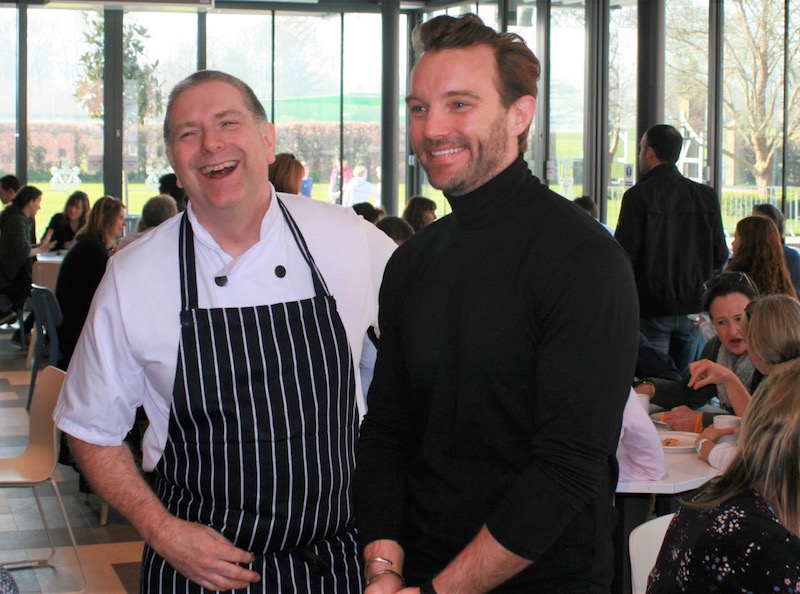 On Saturday 30th March, Lord Wandsworth College near Odiham, welcomed back former pupil Patrick Drake, who is Co-Founder and Head Chef at HelloFresh UK, the hugely successful recipe and fresh ingredients delivery service. Mr Drake also hosts their ever popular YouTube channel.
Patrick returned to LWC to cast his expert eye over the newly opened 2 million pound dining space and Orangery which were completed earlier this year. He met with the College's head chef, Roger Cole, and his team to discuss the incredible choice of healthy menus on offer to the children here. Over 150 parents, pupils and staff sampled a delicious breakfast and were able to chat to Patrick about life after school and the passion that led him to the world of catering. Patrick is keen to spread the word on the long term benefits of healthy eating and was delighted to see such an incredible choice of food at his alma mater.
As the sun shone over the 1200 acre campus, Mr Drake entertained guests with stories of his time as a pupil at LWC and the career path that led him to HelloFresh UK from an initial start in Law. A presentation was made by the Headmaster, Adam Williams, who thanked the chef for supporting the event and to finish there was a ceremonial 'cutting of the cake' to officially open the building.