Dauntsey's completes its sports coaching team of excellence
Posted on 11th Jul 2017 in School News, Sport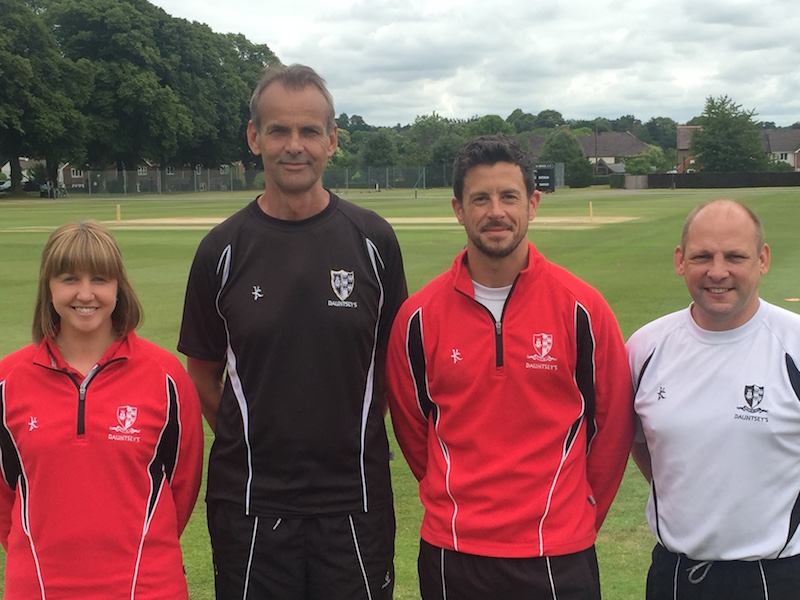 Dauntsey's Hockey Coach and Head of Academic PE, Jimmy Devney, rounds off his first year at the School with an exciting ladies' hockey tour to Malaysia with a squad of 20 girls.
He joined the School from South Wales where he was Head of PE for seven years. Jimmy continues to play hockey for Cardiff & Met in the Men's West Conference of the National League and captained the side for seven years. He has also represented Wales and was part of the Commonwealth Games Training Squad in 2013-2014.
Jimmy joins an outstanding team of head coaches at Dauntsey's including:
– Head of Netball, Kerri Bradley, joined Dauntsey's in 2015 from The King's School Canterbury, where she was Head of Girls' Sport. Kerri has an extensive coaching background; she is a Level 2 coach and a qualified umpire and has taught all ages in schools from primary school level through to senior age groups. She is still very much involved in playing herself and, for a number of years, has been player-coach of a leading Kent team.
– Head of Cricket, Andy Palmer and Cricket Professional, Jon Ayling. Andy Palmer is a Level 2 coach and joined Dauntsey's in 1995, having held a similar position at Colston's School. He was Chairman of the County of Avon Schools' Cricket association for 11 years as well as being an E.S.C.A. regional selector. He is now the West Region representative on the HMC cricket committee and administers both the Peak Sports League and the County Cup competitions for Wiltshire Cricket.
– Jon Ayling was a very promising all-rounder at Hampshire who played 60 first-class and 94 one-day matches before injury cut short his career. He gained winners' medals in both the Benson and Hedges and Nat West Trophy Finals at Lord's. Having gained his Level 3 certificate, he later returned to the county to become First team bowling coach and Second team coach. He joined Dauntsey's in 2012.
– Head of Rugby and Director of Sport, Marcus Olsen, joined Dauntsey's in 1999 from Saracens Rugby Club. He has played at Bath and Saracens as a professional player and was involved when both teams won the National Cup final at Twickenham. He has also represented England at Under 18, Under 19 and Under 21 levels. He is currently Head Coach of Dorset and Wilts Under 16s and has coached both the South and South West Under 16s and Under 18s.
Marcus Olsen, Director of Sport, Dauntsey's said: "We believe that sport plays an essential role in the development of character and should be an integral part of daily life at School. Dauntsey's has invested in professional coaches across a wide range of sports, many of whom have played at the very top level. This strategy has generated much success and produced some great results. However, enjoyment is essential and our aim is to provide 'sport for all' whilst pursuing excellence for the most talented individuals."
Photograph shows: From left to right: Kerri Bradley, Jon Ayling, Jimmy Devney and Marcus Olsen.