Developing future leaders
Posted on 29th Mar 2021 in School News, Prep Schools Guide Tweet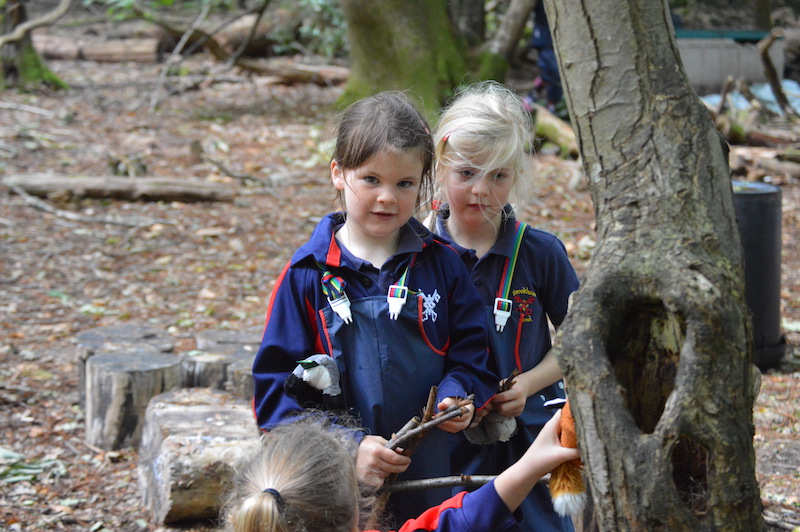 Sophie Baber, Headteacher at Brookham School in Liphook, explains why it is our responsibility to develop leaders of the future
We regularly talk about the breadth of a Highfield and Brookham education, about the schools' DNA and our heart and soul, which are all vital in creating well-rounded children and future adults. Whilst we adapt our teaching to meet the needs of the child in front of us today, a Highfield and Brookham education is all about looking to the future.
Our schools are full of future leaders. So, no matter what fields our children choose to enter or passions they decide to follow later in life, building leadership skills is a vital component in their education. Whether they choose to be Doctors or Nurses, Artists or Architects or even a Teacher themselves, they will all need the ability to lead. But how do we ensure they will have the ability and confidence to do so?
Randy Pennington, author of Make Change Work, spends much of his time supporting companies in developing leaders of the future.
He helps leaders deliver positive results in a world of fast-paced change. He suggests that there are five competencies needed for a person to become a successful leader:
Curiosity
Creativity
Collaboration
Courage
Coachability
But shouldn't we be focusing on bringing these skills to children? Why is this learning often focused towards adults? If we empower children with these skills right from the beginning of their education we could make a huge difference to their lives. Not just in their ability to lead others but also their ability to steer their own lives along the paths they want to take.
At Highfield and Brookham we are constantly creating opportunities that enable children to develop these skills from the moment they enter Nursery all the way through to Year 8.
Curiosity is about children defining problems to solve for themselves instead of adults providing a series of questions for them to answer. For example, our Reception children enjoy visiting their 'Curiosity Corner'. Every week a different item appears for the children to explore independently for a few days before looking at it in more detail as a class. Imagine the curiosity when a coconut appeared. The children smelt it, touched it, shook it and then decided that they wanted to crack it open. They thought a knife might work, but it didn't. One child then suggested they drop it. They started with the smallest child working up to the tallest when finally, one child stood on a tower of blocks and dropped it from a great height which shattered the coconut into pieces. They were elated!
Creativity should be given every opportunity to flourish. Outdoors, unconstrained by the classroom walls, gives even the least creative child the opportunity to explore and allow their imagination to run wild. The noise of that twig snapping could be the sound of the Gruffalo, those beautiful autumn leaves could make the perfect nature crown and nothing is more exhilarating than hunting for insets and amphibians in their natural habitats. Every day is an outdoor learning day at Highfield and Brookham because we know of its endless benefits. Our 175 acres of stunning grounds provide the most wonderful classroom any child could ever wish for. It is a delight to see the children's faces sparkle as they regale their parents of stories of their afternoon in the woods. So, when you are washing your children's soil-covered uniforms, remember that creativity comes to an end the moment that a puddle is seen as an issue rather than an opportunity.
Collaboration is key. Key to improving. Key to understanding. Key to success. Collaboration isn't just about giving children the opportunity to work together in pairs or in groups. It is about the process of working together and what you learn about yourself along the way. At Highfield and Brookham children are given plenty of opportunities for peer assessment. In the Art Studio children are often asked 'What do you like about Alice's painting?' or 'If you were to complete this project again whose ideas would you take on board?' Children realise the learning journey is more enjoyable and more successful when it is with others.
Courage is the ability to grasp every opportunity with both hands, the understanding that mistakes are something to celebrate and learn from. For example, at Highfield and Brookham we encourage children to push themselves in performance, this may be anything from presenting at the front of the class to performing at one of our outdoor Rock Concerts. Those less sure about standing up in front of others are never left to stay backstage. Instead they are given the appropriate stepping-stones to build their confidence and resilience in environments they feel comfortable in. Our weekly informal Cushion Concerts are a perfect opportunity for this. The bravery to push yourself outside your comfort zone is a crucial cog in becoming a courageous learner.
However, I disagree with Randy Pennington on the point of coachability. I fear that in a desire to use alliteration he has limited the learning aspect of this point. Coachability implies someone who can be taught. That is different to someone who can learn. Rather I believe those individuals who understand that learning is a power and the brain a muscle that needs to be exercised, make far better leaders. Why? Because they are self-aware. They know their strengths, but they also know their areas for development and they work hard to advance these areas. They are committed to learning and always striving to be the best versions of themselves.
This is exactly the reason why we are embedding metacognition in all areas of our curriculum, why we reward children for making mistakes and then trying again. Staff now explicitly promote the language of learning, such as perseverance and resilience, collaboration and reciprocity, reasoning and resourcefulness and reflecting and revising. We ensure that children understand that the journey of learning is so much more powerful than a tick on a finished worksheet.
This article first appeared in John Catt's Preparatory Schools 2021, which you can view here: