DLD College London welcomes new principal
Posted on 16th Jan 2018 in School News, Appointments Tweet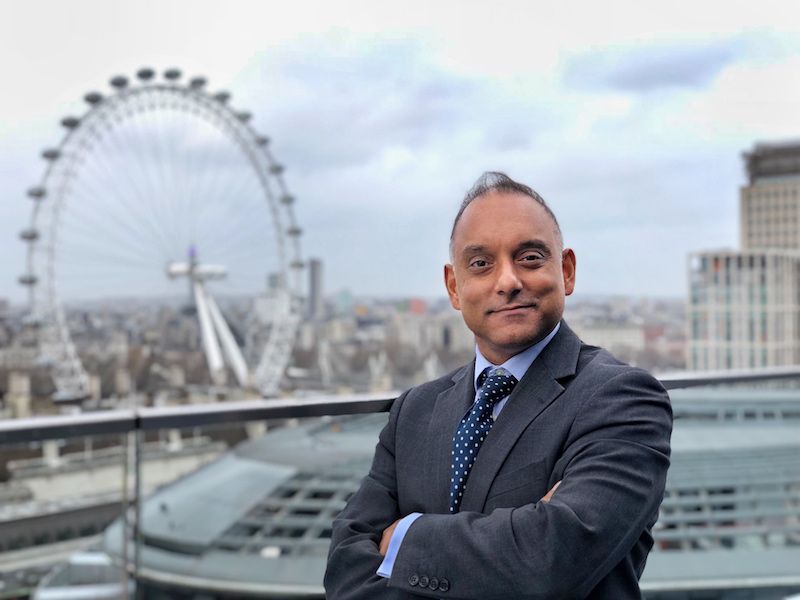 DLD College London has consolidated its senior leadership team with the appointment of an experienced and distinguished principal.
Irfan Latif has joined the leading independent college from Sexey's School, Bruton where he held the position of Headmaster for over four years.
Up until Christmas, he was Vice Chairman of the Boarding Schools' Association and Chair of the State Boarding Forum and was also on the Board of Education at the Diocese of Bath & Wells.
During his career, Mr Latif has also held a number of leadership roles in the independent sector, including Deputy Head (Academic) at Bedford School, Head of Science and Chemistry at St Benedict's School, Senior Housemaster at Whitgift School, and Assistant Housemaster and Teacher of Chemistry at Haberdashers' Aske's Boys' School.
Mr. Latif was educated at Emanuel School, London and graduated from King's College, University of London with an honours degree in Chemistry and a PGCE in Secondary Education. He knows London well.
With many interests outside of work, Mr Latif is a keen cook, traveller and adventurer and recently led expeditions to Everest Base Camp, Venezuela and the Red Sea. He is married with two young daughters.
Mr Latif said: "I am thrilled to have been appointed the new Principal of DLD College London and I am very excited to join this prestigious school which has the students at the heart of its thinking. I admire that its roots are borne out of an academic commitment to the community and that student well-being is a central focus. By affording opportunities to develop, intellectually, spiritually, emotionally, physically and socially, DLD College London strives to educate the whole person in preparation for an ever changing and uncertain world.
"My predecessor Rachel Borland has left me with a fine school, which is highly regarded, and I will endeavour to build upon her industry to nurture and strengthen DLD's position as a leading boarding school. It is a tremendous honour to lead and serve the DLD community and I will relish taking up the reigns of this innovative and forward-thinking school."
Mark Hanley-Browne, CEO of the Alpha Plus Group, said: "The Governors carried out a thorough and comprehensive process of selection before making their decision. Irfan was selected from among a very strong and talented field of men and women. He will build on the excellent foundations that Rachel Borland has laid during her time at DLD College. We very much look forward to welcoming Irfan and his family to DLD and the Alpha Plus Group."
Those interested in finding out more about DLD College are invited to attend an Open Evening on Wednesday 28 February 2018, 5pm – 7pm by pre-booking at: www.dldcollege.co.uk/dld/students-at-dld/admissions-for-students/open-days/
Founded in 1931, DLD College London is one of the oldest and most prestigious colleges in the UK, and since its foundation has built a strong reputation amongst students, parents, schools and universities.
The college is located in brand new, purpose-built premises in the heart of London, on 199 Westminster Bridge Road, overlooking Westminster and the River Thames.
DLD College London offers students the chance to study a wide range and flexible combination of A-Levels, GCSEs, International Foundation courses and BTEC courses.
As part of the Alpha Plus Group, DLD College aims to maintain a 'gold standard' of educational quality. Classes are small, enabling students and teachers to focus upon the most effective ways of learning.