England Hockey calls up Millfield goalkeeper
Posted on 8th Jun 2021 in School News, Sport Tweet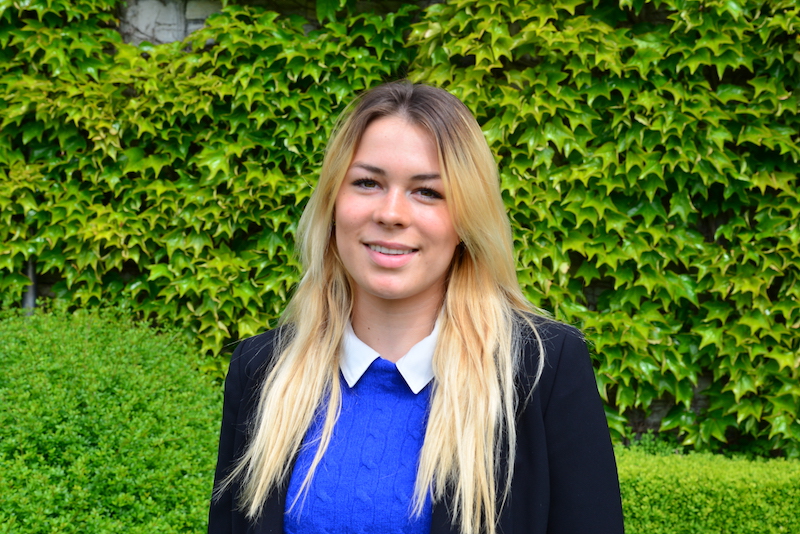 Lower Sixth Millfield student Lottie Wakeham-Dawson has been selected for the England Hockey U18 squad.
Millfield's first team goalkeeper has been selected for the side which provides young players with their first taste of international training camps and tournaments. The selection process was a vigorous series of trials and training camps in person and online including Zoom calls, tactical video analysis and Strava physical challenges which saw 26 hopefuls be selected for the U18 side. The group of budding hockey stars will attend training camps every weekend throughout June before the opportunity to be selected for a series against the home nations in July.
Boarder Lottie joined Millfield in Year 9 for the school's range of sports and academics. She is currently studying A levels in English Literature, Media and PE with the hope to study Media at university whilst maintaining her hockey.
Seventeen year old Lottie says, "Balancing hockey and academics whilst boarding can sometimes by tricky, however teachers, coaches and house parents are really understanding and supportive, especially at a school like Millfield where a lot of students are in similar situations. I am looking forward to continuing my journey within the England hockey system and aspire to play for U21s or England Development Programme (EDP)."
Director of Hockey, Reggie Keates says, "Lottie has always kept her dream in sight of representing an England National Age Group. Her drive and eagerness to learn have made her a pleasure to coach and we are so pleased she is following in the footsteps of the past National Age group goalkeepers we have produced."
Lottie will follow in the footsteps of Old Millfieldians, Richard (1994-1999) and Simon Mantell (1997-2002), Ed Horler (2009-2014) and Vicky McCabe (2017-2019) who have all gone on to compete internationally.