Exams are still scary and Brexit is looming but our independent schools continue to thrive
Posted on 26th Apr 2017 in Independent Schools Association, Independent Education, Which London School?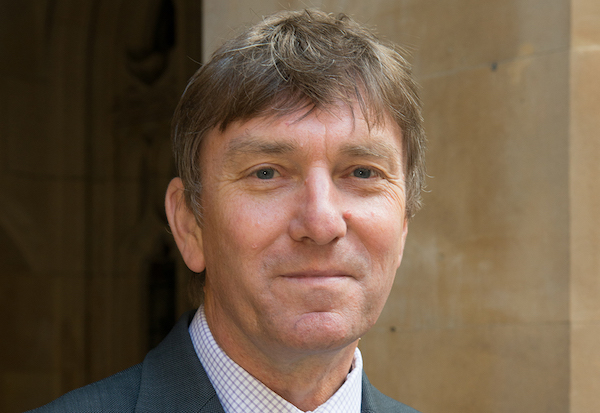 Neil Roskilly, chief executive officer of the Independent Schools Association, writes the foreword to the 2017/18 edition of Which London School? & the South-East...
Someone once said that exams work because they're scary. I think it was Boris Johnson but I'm sure that many others would have had the same thought, ever since Homo Neanderthalensis was first confronted with sharing equitably a limited number of Oryx skins as glaciers appeared on the horizon. If he had miscalculated, we may never have seen accountancy develop as a revered profession. But there's no doubt that exams in 2017 are scary, both for children and for their parents, not just through challenging content, but in trying to understand what the marks and grades all mean. Parents of the current cohort of GCSE children face a heady mix of grading systems this summer, with 9 to 1 scores for English and mathematics, and the more familiar A* to G for the unreformed remainder.
Those expecting top grades face the added complication that there are fewer around. While broadly the same number will earn a Grade 4 as achieved a C (to me, 4 still sounds a bit lower than a C, as it may do to many employers), there will be a relative scarcity of 9s in English and maths compared to A* grades previously. Grade 9 is essentially an A** and of course, the government didn't want to introduce an A**, as continuing grade inflation could have brought us an A****** by 2025. Government has a point, as around 8% earned a top grade when GCSEs were introduced in 1988 and that rose to over 23% in 2011. A-levels have similarly suffered and you'll regularly hear old lags such as me leaning on the bar down at the Furry Ferret saying, "…of course, my O-level grade D in Classical Civ. is worth an A* at A-level in new money".
The challenge that schools face in explaining all this to parents is just one further complication in the post-Article 50 landscape. Brexit has already had its impact on university applications and some suggest that we could see a similar effect on private schools. UK Higher Education applications for 2017 fell 5% compared with the previous year according to UCAS data – the first decrease since 2012. Candidates from within the UK declined 5%, while those from EU countries outside the UK were down by 7%. However, there was no change in applications from outside the EU, where the threat of rising fees is countered by favourable post-EU Referendum exchange rates. Similarly, the number of non-British pupils at ISC schools has remained steady in recent years, while overall numbers increased slightly in 2016 and parental aspirations towards private education were also up. Just as stock traders fly towards long-established blue-chips in times of uncertainty, parents want to "future-proof their rig" and independent education still offers one of the best possible returns on investment. After all, you'll pay a hefty premium for a house in the catchment of a good state school, and could be left high-and-dry as the catchment narrows, or when Ofsted decide that it's no longer the bees' knees.
But what does this mean for London? Average termly day school fees for the Capital's private schools rose by £135 in 2016 and September 2017's rises will be similar, at around 3.5%. Places at the most popular schools, particularly the academically selective, will still be over-subscribed and some many times over – the director of admissions at St Paul's famously described this as a "white-hot market". Yet school-gate tales can induce panic and that can cost parents significant dosh if they aren't careful. Tutoring for admissions tests has become an expensive arms race and parents take a huge risk over quality (and even child safety) with this unregulated industry. It's worth remembering that anyone can set up as a tutor and claim dubious cause-and-effect success. Panic can also place parents into the hands of the many vultures that pick the bones of the unwary, such as unscrupulous agencies that promise and charge the Earth. Also, many parents now feel that they should apply to six or more schools at 11+ or 13+ to maximise their chances, rather than the two or three of previous years, even when some would be clearly unsuitable for their children. Schools recognise this and a few see application fees as a useful additional income stream. There's even talk on the circuit that a donation of £10,000 to one school's bursary fund may play some part in securing a place, though the 2010 Bribery Act may suggest otherwise. But while "buyer beware" applies to school applications as much as it does to the next washing machine or overseas holiday, with careful research and well-prepared questions, parents can narrow down the choices to find the best match for their children.
Politics has its place to play of course, and the government's recent Green Paper put the threat of the legislative cat among the educational pigeons. Private schools are being urged (some say threatened) to do their part in providing "more good school places" in the state sector, sharing facilities and expertise, or even directly establishing new Free Schools – funding for a further 110 was agreed in the March budget. The independent sector has countered with an offer of an additional 10,000 places annually as long as these are jointly funded by the state. While the actual outcomes have yet to make their way into a White Paper, there's no doubt that a parent's choice of school, assuming it holds charitable status, will have one eye over its shoulder in case the Charity Commission or an inspectorate knocks to check on its contributions to the state sector, so that it can maintain its charitable tax advantages. The Scottish charity regulator's approach of a 5% minimum of fees ring-fenced for bursaries seems too simplistic for decision-makers south of the Border. By the way, state schools on-the-whole don't seem to be interested in closer ties with the private sector, and it may take some government arm-twisting to spur their interest. There are notable exceptions working in local consortia with their independent neighbours through the Independent State School Partnership Scheme, supported at ministerial level and delivering curriculum-based projects in areas such as science and sports that benefit children on both sides of what is happily becoming an increasingly artificial divide.
Even with an uncertain post-Brexit-triggered world looming and the pressures for more collaboration with state schools, London's independents are thriving and while not spoiled for choice – the pressure on places rather negates that – the quality remains astounding. It's easy to forget that parents across the globe would give anything for what's on offer in the Capital's private education sector. So, while exams may remain scary and the system sometimes difficult to navigate, the results set a child up for life. As Boris said when London Mayor, "My policy on cake is pro having it and pro eating it".
Neil Roskilly is Chief Executive Officer of The Independent Schools Association (ISA).