'Fifty things for girls to do by the age of five' – Burgess Hill Girls launches a 'bucket list'
Posted on 6th Jan 2020 in School News, Single-sex education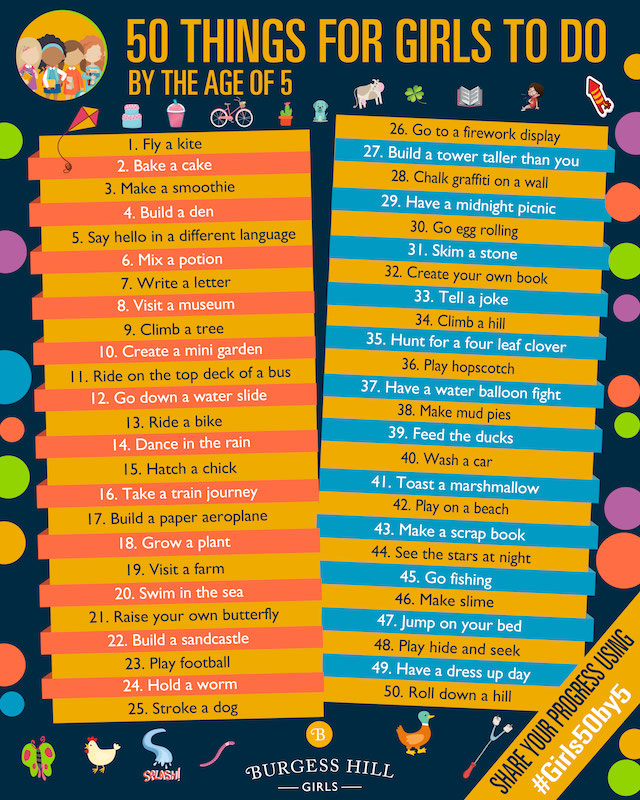 Sussex independent school Burgess Hill Girls has launched a 'bucket list' for young girls to give them a great start in life.
'Build a tower taller than you', 'ride on the top deck of a bus' and 'see the stars at night'. These are just three of the fifty activities Burgess Hill Girls suggests girls try before they reach the age of five.
The school has created the list to encourage young girls to be bold and curious from a young age and challenge themselves to try new activities. It is specifically targeted at girls of pre-school age to help them learn essential skills before they start their first year of school.
Head of Burgess Hill Girls Junior School, Heather Cavanagh hopes the list will catch-on:
"At Burgess Hill Girls, getting 'stuck-in' is our mantra. The willingness to try new things gives young girls a fantastic platform for when they start school. We hope our list will inspire girls and their families to get out and explore the world around them."
Families can share their progress with others on social media using #Girls50by5.