Giving children the 'best possible start'
Posted on 19th Mar 2021 in School News, Prep Schools Guide Tweet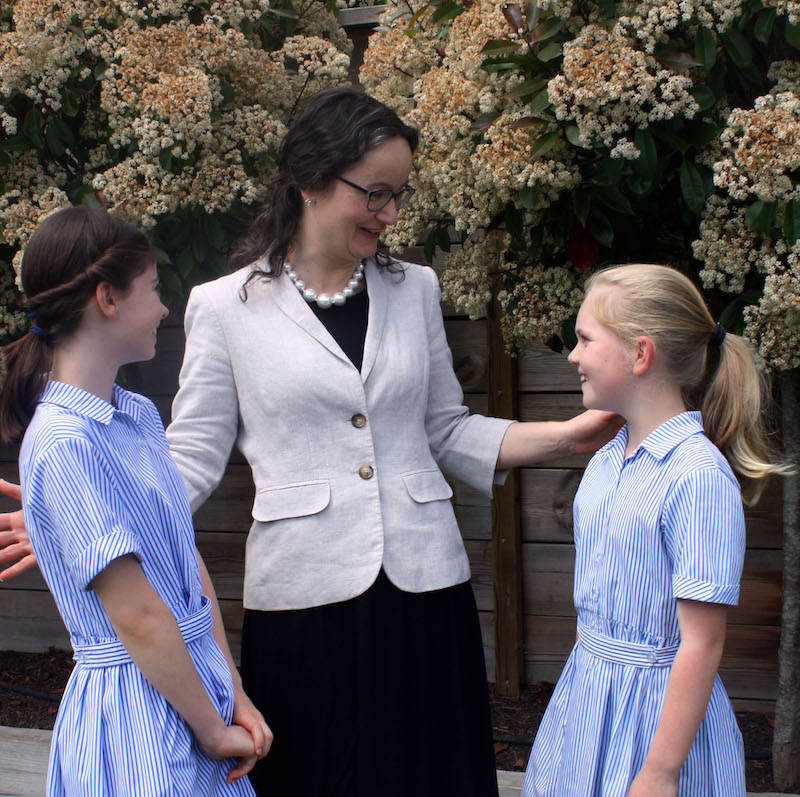 Kate Gater, Headmistress of High March, explores why preparatory schools lead the way in personal development
Of the many good reasons for choosing to send their child to a preparatory school, one cited by parents, perhaps more frequently than any other, is the desire to provide their child or children with the 'best possible start'. Clearly, this phrase encompasses a wide range of possible features for which parents may be looking. Careful attention to academic progress may be an obvious starting point for some and success in competitive senior school entrance examinations may be another. But my hope is that they are also looking for something more.
A casual search for the meaning of 'Personal Development' will turn up a variety of definitions, but my personal favourite is this one found on the UK College of Personal Development website (ukcpd.net):
'Personal Development is the conscious pursuit of personal growth by expanding self-awareness and knowledge and improving personal skills.'
Why do preparatory schools stand-out when it comes to Personal Development? Well, on the same website there is a helpful list of activities which contribute, and it is interesting to note how many of these are often key features of prep school life: building self-esteem; developing strengths or talents; spiritual development; identifying or improving potential; improving health; improving social abilities; and fulfilling aspirations. As a result of our distinctive identities and our independent status, we are able to create the right conditions for growth in all our pupils.
Self-esteem is, arguably, the most important ingredient. And prep schools seem to build this in buckets! Because every school is unique, there is not one 'magic formula' that everyone follows, but, at the heart of every one, is a commitment to recognising and knowing the individual and giving the opportunity for that individual to flourish. This can be at a school-wide level through to an individual one. For example, as a girls' school, we champion the belief that there is no one way to be a girl. Our girls know that there are no limitations to what they can do or become. At this age that might manifest as being a unicorn-loving, football playing, trumpet blowing, bookworm – it's all good!
When looking further at the strands of developing strengths and talents and identifying or improving potential, again, for those with experience of independent schools, it will come as no surprise that prep schools give huge emphasis to these. Many schools, including High March, are proud and fiercely protective of the broad curricular and extracurricular opportunities they provide. And the resulting confident and multifaceted pupils that emerge, stand as testament to this approach. Specialised teaching in core disciplines such as Sport, the Performing Arts and Languages from the start, as well as increasingly in academic subjects, as they move through the prep school years, means that prep pupils benefit from the expertise of teachers who can see potential, give challenge and encouragement and effectively spot any barriers to progress.
In Sport, there is a well-established tradition of internal and inter-school competition, as well as a commitment to promoting sport for health. Whenever possible, schools often try to field a number of teams in competitions so as to provide for wide participation. Allowing talented and emerging sportspeople the chance to compete and represent their school is the obvious benefit of such competitions, but perhaps the more important one, in the context of Personal Development, is the contribution these activities make to a child's social abilities. Cooperation, determination and dealing with both triumph and disappointment are all valuable skills which will have a far more wide-reaching impact on their success in the wider world.
It is important to note that it is not just Sport that can provide the framework for these skills to develop. At High
March, for example, a large proportion of our girls take up a musical instrument of some sort during their time at the school and all of them are members of one of our choirs. 'Team Music', as I like to think of it, plays a vital role in the life of our school. Our choirs, individuals and ensembles often enter into local and national competitions as well as performing within the school. I am especially proud of our frequent performances for the local community, which provide the girls with yet more experience which adds to their Personal Development. Even during the extraordinary year of 2020, we managed to provide concerts for the elderly residents of local Senior Living establishments by embracing technological solutions and broadcasting live via Zoom!
Without doubt, the fulfilment of aspirations is a cornerstone of preparatory schools' endeavours and it brings us back to the 'best possible start' desires of prospective parents. No matter the 'specialism' or organisation of a school, their ultimate aim must surely be to excite curiosity, inspire ambition and support the achievement of each child's goals – whatever they may be, right from the start of their time in school.
Super exam results, whilst desirable, are not the only factor which determine future happiness or achievement and at High March, our core values of Kindness, Friendship and Educational Excellence highlight the equal importance we place on developing a wider set of skills and attitudes. For us, excellent exam results should be the pleasing by-product of learning in an environment where striving for our best is part of our shared consciousness; where actively seeking positive interactions with our peers and the wider world is promoted; and where the courage to enthusiastically embrace the opportunities before us is expected. That is the 'something more' I hope every parent who chooses High March wants for their daughter.
This article first appeared in John Catt's Preparatory Schools 2021, which you can view here: