Great schools where 'heart is the boss' – why London's education sector is thriving
Posted on 25th Apr 2016 in Which London School?, Independent Schools Association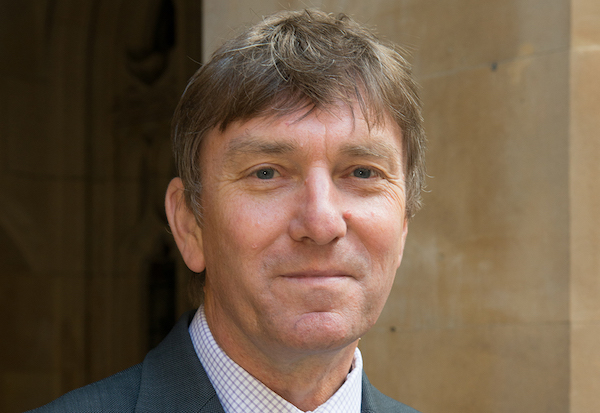 Neil Roskilly, chief executive officer of the Independent Schools Association, says that interest in private schools 'has never been more buoyant'
"On Waterloo Bridge with the wind in my hair
I am tempted to skip. You're a fool. I don't care.
the head does its best but the heart is the boss-
I admit it before I am halfway across"
Wendy Cope
Private schools in the capital are in danger of imploding, that's the common message. They have priced themselves out of the market and need desperately to reduce their fees. They're the last refuge of sexism and elitism (and every other -ism, for that matter), perhaps on the same level as membership of the Garrick Club. We hear from the likes of The Good Schools Guide that state schools have upped their game and private schools will close as a result.
Yet the real facts behind these very lazy headlines are very different. Interest in private schools has never been more buoyant in London and the South-East. Like-for-like numbers between 2007 and 2015 are up by 7% and schools report growing waiting lists and enquiries. New private schools with excellent backing are being established in the capital and are already providing stiff competition for their more-established brethren.
So why is it that private schools in London are more popular than ever? There can't be that many 'toffs' left in captivity to fill their places, even if their numbers are boosted by overseas aspirants who still rightly regard a British education as the pinnacle? In fact, there are some interesting trends that tend not to get reported. Private education remains a huge aspiration among families who have never accessed the sector. In addition, disposable incomes are once more growing and, at the same time, schools have dramatically increased their bursary provision. That hasn't been limited to charitable trust schools that feel the need to justify public benefit, but also proprietary schools that are also keen to widen access. Incidentally, there's little difference in pupil outcomes between charitable trust schools and their proprietary cousins, so this shouldn't be a deciding factor for parents looking for the best possible outcomes for their children, but that's rather an aside.
However, parents are taking a flexible approach to accessing private education, being more concerned with the quality of education rather than the type of delivery. So if there's a good state primary in the area but secondary options are less appealing, they see it as an opportunity to postpone the cost of private education. But if Early Years prospects aren't strong, then that's the key stage of a child's education where private schools are approached with 'a good start' uppermost in parents' minds. Many new purchasers of independent education are first introduced to the sector via nursery provision, and soon learn that private schools aren't the elite preserves that the media sometimes portrays.
Yet to many there's little doubt that state schools in London have improved. The question is how sustainable that is, especially with Ofsted now finding more requiring improvement and some schools' previously 'good' or 'outstanding' ratings collapsing almost overnight. Snapshot inspection reports aren't everything, of course, and parents should always treat them with some degree of caution. The most important question that any parent can ask of a school remains whether their child will be happy there. Nothing else comes close in terms of ensuring success and even very dry academic analysis comes to the same conclusion: a happy child learns. That's where private schools have the edge, even when a state school's headline figures are impressive. The nurturing approach of private schools in small classes where all children are known – and cannot hide – just isn't replicated in state schools, even the most outwardly successful.
London, more than any other part of the UK, is blessed with ever-changing educational possibilities and parents looking to educate their children privately would do well to explore the market before signing on the dotted admissions line. For every well-known selective school there are many others that also do a fabulous job – they just need hunting down. Parents are discovering these hidden gems and word-of-mouth is of paramount importance in the discovery process. Yet parents need to know their children well in terms of the school environment in which they are likely to thrive. It can't always be assumed that because a school has a growing or ambitious reputation that it will suit every child. Similarly, parents would do well to avoid the views of self-publicists and other gannets that pick on the bones of the sector. When it comes to choosing a school, there's nothing better than visiting (open days are too orchestrated to be of much use here, but good schools will always open their doors at any time) and for parents to tap into their gut instincts: "It feels right; these are the people that will encourage and nurture my child, allow them to make mistakes and identify their strengths and feed their interests."
And that's where London's education sector shines. Great schools plant the seeds of success at an early age, perhaps only to flower much later in life. They welcome children not just as another number, but as an individual who will contribute to and gain from the community of learners in the school. Many pay lip-service to that, but parents will soon discern the genuine educators from those who seem to believe that the sector owes them a living. Great schools don't put their positions in the league tables above the needs of the children – parents just need to look at the criteria for scholarships to see the underlying values of a school. Great schools allow children to feel the wind in their hair as they cross Waterloo Bridge, and give time to exploring the feelings of exhilaration that result. Great schools allow children of any age to skip and run, particularly through the endless corridors of their own imaginations. For these schools the heart is the boss, and children love it.
Neil Roskilly is Chief Executive Officer of The Independent Schools Association (ISA). For more information visit www.isaschools.org.uk.