Help with finding independent school fees
Posted on 19th Jan 2017 in School Fees Planning, Independent Education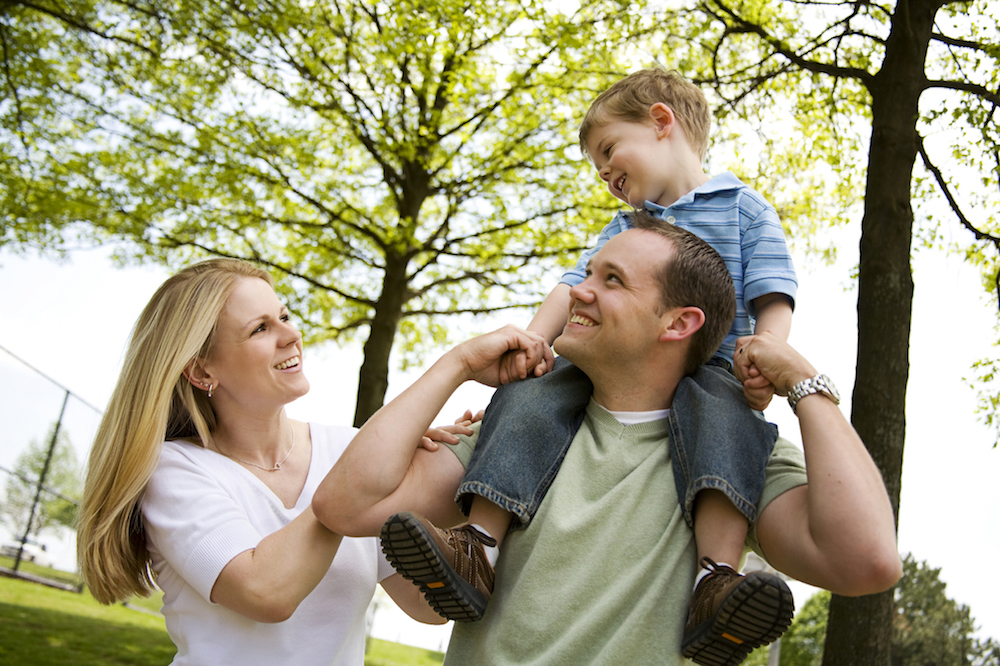 Chris Procter, joint managing director of SFIA, outlines a planned approach to funding your child's school fees...
Recent research shows that school fees have increased by three times the rate of inflation over the past five years. In addition, the latest Independent Schools Council (ISC) survey, completed by all 1,280 schools in UK membership, shows that fees have increased by 553% in the last 25 years, compared to a rise in consumer prices of 201% and wage rises of 217%.
There are now 518,432 pupils being educated privately, the highest number since records began in 1974. The proportions of day (86.4%) and boarding pupils (13.6%) show a continuing shift towards boarding schools. The share of girls and boys at ISC schools is very nearly equal, with boys representing 51% of all pupils.
The overall average boarding fee is £10,317 and the overall average day fee is £4,541. However, fees charged by schools vary by region – for example the average boarding fee ranges from £9,566 per term in Wales to £11,940 per term in Greater London; the average day fee ranges from £3,568 per term in the North to £5,299 per term in Greater London.
The overall cost (including university fees) might seem daunting: the cost of educating one child privately could well be very similar to that of buying a house but, as with house buying, the school fees commitment for the majority of parents can be made possible by spreading it over a long period rather than funding it all from current resources.
It is vital that parents do their financial homework, plan ahead, start to save early and regularly. Grandparents who have access to capital could help out; by contributing to school fees they could also help to reduce any potential future inheritance tax liability.
Parents would be well-advised to consult a specialist financial adviser as early as possible, since a long-term plan for the payment of fees – possibly university as well – can prove very advantageous from a financial point of view and offer greater peace of mind. Funding fees is neither science, nor magic, nor is there any panacea. It is quite simply a question of planning and using whatever resources are available, such as income, capital, or tax reduction opportunities.
The fundamental point to recognise is that you, your circumstances and your wishes or ambitions, for your children or grandchildren are unique. They might well be similar to those of other people but they will still be uniquely different. There will be no single solution to your problem. In fact, after a review of all your circumstances, there might not be a problem at all.
So, what are the reasons for seeking advice about education expenses?
– To reduce the overall cost?
– To get some tax benefit?
– To reduce your cash outflow?
– To invest capital to ensure that future fees are paid?
– To set aside money now for future fees?
– To provide protection for school fees?
– Or just to make sure that, as well as educating your children, you can still have a life?!
Any, some, or all of the above – or others not listed – could be on your agenda, the important thing is to develop a strategy.
At this stage, it really does not help to get hung up on which financial 'product' is the most suitable. The composition of a school fees plan will differ for each family depending on a number of factors. That is why there is no one school fees plan on offer.
The simplest strategy but in most cases, the most expensive option, is to write out a cheque for the whole bill when it arrives and post it back to the school. Like most simple plans, that can work well, if you have the money. Even if you do have the money, is that really the best way of doing things? Do you know that to fund £1,000 of school fees as a higher rate taxpayer paying 40% income tax, you currently need to earn £1,667, this rises to £1,818 if you are an additional rate taxpayer where the rate is 45%.
How then do you start to develop your strategy? As with most things in life, if you can define your objective, then you will know what you are aiming at. Your objective in this case will be to determine how much money is needed and when.
You need to draw up a school fees schedule or what others may term a cash flow forecast. So, you need to identify:
– How many children?
– Which schools and therefore what are the fees? (or you could use an average school fee)–
– When are they due?
– Any special educational needs?
– Inflation estimate
– Include university costs?
With this basic information, the school fees schedule/cash flow forecast can be prepared and you will have defined what it is you are trying to achieve.
Remember though, that senior school fees are typically more than prep school fees – this needs to be factored in. Also be aware that the cost of university is not restricted to the fees alone; there are a lot of maintenance and other costs involved: accommodation, books, food, to name a few. Don't forget to build in inflation, I refer you back to the data at the beginning of this article.
You now have one element of the equation, the relatively simple element. The other side is the resources you have available to achieve the objective. This also needs to be identified, but this is a much more difficult exercise. The reason that it is more difficult, of course, is that school fees are not the only drain on your resources. You probably have a mortgage, you want to have holidays, you need to buy food and clothes, you may be concerned that you should be funding a pension.
This is a key area of expertise, since your financial commitments are unique. A specialist in the area of school fees planning can help identify these commitments, to record them and help you to distribute your resources according to your priorities.
The options open to you as parents depend completely upon your adviser's knowledge of these complex personal financial issues. (Did I forget to mention your tax position, capital gains tax allowance, other tax allowances, including those of your children and a lower or zero rate tax paying spouse or partner? These could well be used to your advantage.)
A typical school fees plan can incorporate many elements to fund short, medium and long-term fees. Each plan is designed according to individual circumstances and usually there is a special emphasis on what parents are looking to achieve, for example, to maximise overall savings and to minimise the outflow of cash.
Additionally it is possible to protect the payment of the fees in the event of unforeseen circumstances that could lead to a significant or total loss of earnings.
Short-term fees
Short-term fees are typically the termly amounts needed within five years: these are usually funded from such things as guaranteed investments, liquid capital, loan plans (if no savings are available) or maturing insurance policies, investments etc. Alternatively they can be funded from disposable income.
Medium-term fees
Once the short-term plan expires, the medium-term funding is invoked to fund the education costs for a further five to ten years. Monthly amounts can be invested in a low-risk, regular premium investment ranging from a building society account to a friendly society savings plan to equity ISAs. It is important to understand the pattern of the future fees and to be aware of the timing of withdrawals.
Long-term fees
Longer term funding can incorporate a higher element of risk (as long as this is acceptable to the investor), which will offer higher potential returns. Investing in UK and overseas equities could be considered. Solutions may be the same as those for medium-term fees, but will have the flexibility to utilise investments that may have an increased 'equity based' content.
Finally, it is important to remember that most investments, or financial products either mature with a single payment, or provide for regular withdrawals; rarely do they provide timed termly payments. Additionally, the overall risk profile of the portfolio should lean towards the side of caution (for obvious reasons).
There are any number of advisers in the country, but few who specialise in the area of planning to meet school and university fees. SFIA is the largest organisation specialising in school fees planning in the UK.
This article has been contributed by SFIA and edited by Chris Procter, Managing Director.
Chris can be contacted at: SFIA, 29 High Street, Marlow, Buckinghamshire, SL7 1AU
Tel: 01628 566777
Fax: 0333 444 1550
Email: enquiries@sfia.co.uk
Web: www.sfia.co.uk