Helping students make informed choices
Posted on 12th Nov 2021 in School News, Sixth Form, Which School?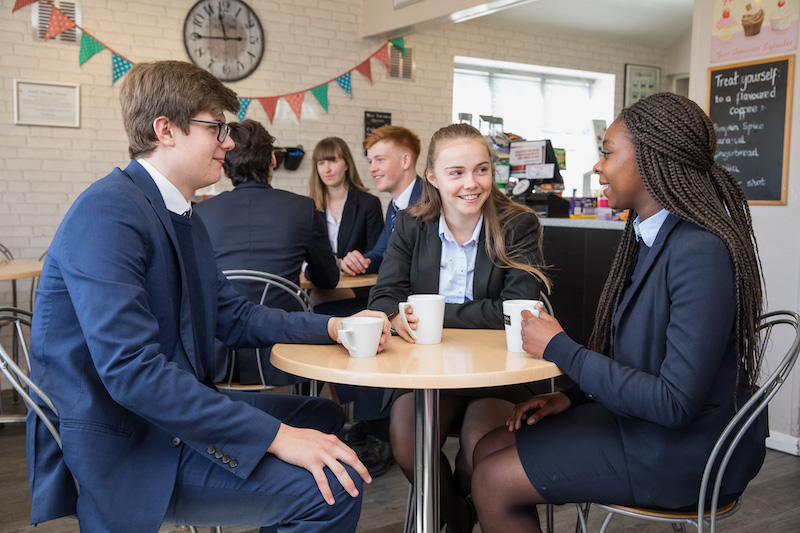 Sarah Miles, Head of King's Rochester Sixth Form, says students should be encouraged to take on new challenges
Pupils entering Sixth Form are about to embark on the most exciting and challenging period in their academic career so far. A time when they can focus on the subjects of their choice, pursuing their interests and creating the building blocks for their futures.
Yet our pupils' futures are as individual to them as they are to each other and it is a broad and varied Sixth Form experience that lays the foundation for their future success.
Wider Sixth Form life is integral in facilitating pupils' growth beyond the classroom and whilst academic success remains at the heart of education, the need to educate the whole child demands they be offered a wide variety of activities and opportunities to enable them to develop core skills and prepare for their future outside education.
Careers advice and support becomes key as pupils move through the school and utilising alumni networks can tap into a wealth of careers advice and opportunities, which can provide insight for eager learners. King's Rochester hosts 'Careers Lunches' with industry specialists who discuss with pupils, not only the work of their companies, but also their career trajectories, offering valuable insights into the different pathways available.
Preparing pupils for university and job applications and interviews is essential and at King's this includes arranging bespoke assessment centre days and workshops with local business people, where pupils undertake group tasks and multiple interviews for a fictitious position followed by constructive feedback. This gives them the opportunity to develop further using targeted sessions on interview or presentation skills.
Whilst many young people opt to go to university, the recent rise in fees and the ever increasing variety and quality of apprenticeships offers different opportunities. Careers programmes must be multi-faceted and allow the exploration of these different routes, encouraging pupils to consider a range of options and to truly find what best suits them. Having a dynamic and constantly evolving careers programme which includes individualised guidance is key and helps pupils focus in their preparation and therefore achieve places at top universities and on the best courses for their future careers.
For many pupils, work experience is key and this has been particularly problematic during the pandemic, however utilising the many virtual experiences available has allowed our pupils to continue to gain insight into careers even when the traditional work experience placements have not been available.
Creating self-leaders and young people who will be useful in their communities and chosen careers has led us to partner with the award-winning Ivy House Programme, which offers a transformational leadership programme for young people. It serves to support them in bridging the gap between education and work, giving them the knowledge, skills and confidence to take ownership of their futures at a key time in their lives and to maximise their future potential. This two-part programme helps pupils learn about themselves, recognise their strengths and then to develop core skills for the future.
Furthermore, pupils should be offered a range of opportunities to stretch themselves, further developing their practical experience of leadership, entrepreneurialism and enterprise. This can be through the more traditional roles as prefects, CCF leaders, Duke of Edinburgh or captains of sports teams, but bringing a wider variety of experiences through business challenges, enterprise, fundraising, technical theatre and music societies allows all pupils to access these opportunities and gain a wider skill set that prepares them for life beyond education.
Finally, Sixth Form is a place where pupils should be encouraged to take risks, to try something new and to challenge themselves. By taking themselves out of their comfort zones, they prepare themselves for an ever-changing and first paced world where the need to adapt is a key employability skill.
When pupils embrace these varied opportunities, we see their resilience grow. I would encourage young people to join a Sixth Form to make the most of these opportunities, whilst continuing to involve themselves in team sports, drama, and music and enjoy the breadth of experiences that it has to offer.
As the global job market and career patterns change, we try to encourage our pupils to be realistic about their futures and make informed decisions about the various options open to them.
This article first appeared in the 2022 edition of Which School? You can read the new edition here: