Highfield and Brookham School unveils exciting changes to boarding provision
Posted on 8th Sep 2023 in School News, Boarding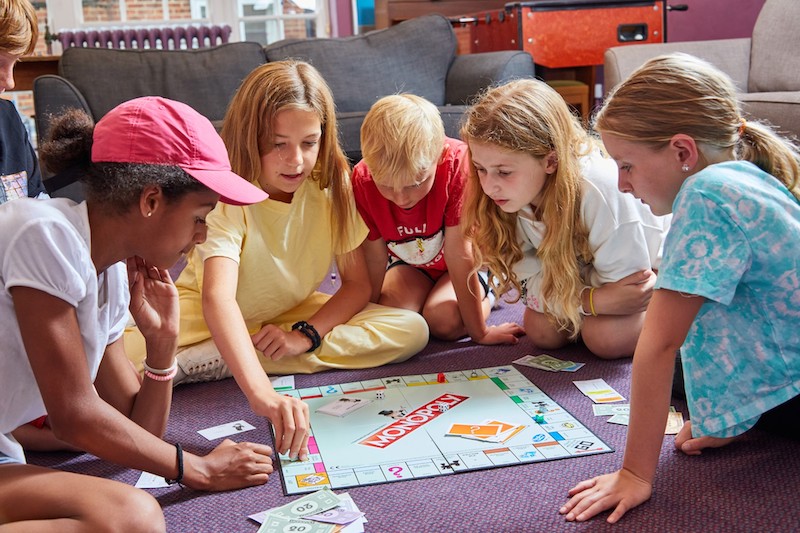 A forward-thinking independent school in Liphook has made some exciting changes to its boarding provision.
For the first time in a decade, Highfield and Brookham School has significantly revised its approach to boarding to meet ever-increasing demand and ensure the school remains current and at the forefront of boarding practice in a modern world.
With around 130 children on the boarding roll, the nursery, pre-prep and prep school on the border of rural Hampshire, West Sussex and Surrey has a thriving boarding community, and the changes reflect that.
One such change sees boarding provision extended to children in Year 3, brought about by demand from parents. Previously, children could only board from Year 4, but now the youngest children will join Year 4 and Year 5 children in the school's Junior Boarding House.
In another change, Steps To Boarding – their own take on flexible boarding – has now been extended to the end of Year 7 and offers a gentle start to the boarding process and gives children the chance to test the water before becoming a full-time boarder at either prep school or senior school.
Around a quarter of the boarders board full time and 25% take advantage of the Steps To Boarding programme, while half of the boarders choose the new weekly option, which covers Monday to Saturday which launched this September.
Full-time boarding is particularly popular with Armed Forces families, London-based children, international pupils and locally-based children who want a taste of full boarding before moving to senior school.
Complementing the logistical changes, the junior and senior boarding houses have been part of a school-wide summer refurbishment programme, with senior dorms, bathrooms and landing benefiting from new flooring, lighting and electrical systems while an overhaul of the plumbing system has ensured that the school continues to operate as sustainably and efficiently as possible.
Work on the senior common rooms next summer will complete a seven-year refurbishment programme.
And underpinning all the changes is the appointment of Mikayla van den Berg, who joins Highfield and Brookham as Director of Boarding and a Designated Safeguarding Lead having previously been Head of Boarding at Oratory Prep School in Reading.
Suzannah Cryer, Head of Highfield and Brookham, said: "Boarding is very much a personal choice. It's important that parents know that their children are safe, happy and well cared for while they are away from home. The fact that we have such healthy numbers of happy and contented boarders is testament to the strength of the offering that we provide and these exciting changes can only enhance that reputation further."