Highfield and Brookham Schools named as one of the top schools for cricket
Posted on 2nd Dec 2019 in School News, Sport Tweet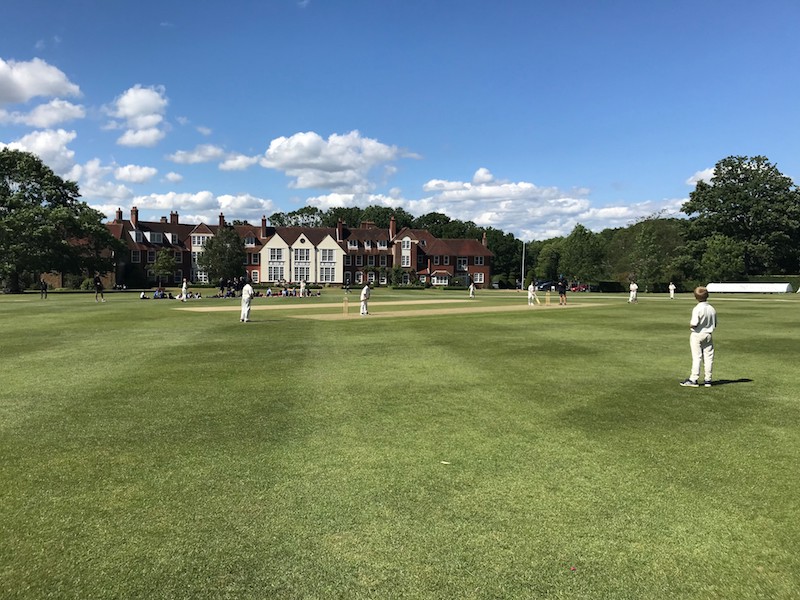 Highfield and Brookham in Liphook is delighted to have been named one of the top 50 prep schools in the country for cricket by The Cricketer magazine's School Guide 2020.
The school fought off tough competition from a large number of other schools and was judged against an extensive set of criteria, triumphing due to their outstanding facilities, fixture programmes and coaching.
Highfield and Brookham's grounds and facilities are second to none. They have the capacity to host 12 home cricket matches at once and standing at their Pavilion you can see every game being played at once. Nowhere else is that possible. The school boasts both grass and artificial cricket wickets, with mobile cages providing the opportunity for a net. Additionally, there are astroturf nets, indoor nets and bowling machines.
The recent introduction of girls' cricket is one of the school's stand-out achievements and they now have 30 teams, including 13 girls' teams, from U8 to U13 who play a total of 230 matches per year against local schools. Additionally, every other year since 2001 the school has embarked on a cricket tour to Barbados which girls are likely to join in 2021. The 1st XI regularly reach the later stages of the IAPS Cup and last season there were a number of invictae teams, notably the Boys' 3rd XI.
Phillip Evitt, Headmaster at Highfield School, said, "Cricket is an important part of the sporting curriculum here at Highfield and Brookham and we are very proud to have been named one of the top prep schools in the country, recognising our fantastic facilities and coaches. Not many children get to play in such an awesome environment!"