Highfield and Brookham Schools serve up 5-star food
Posted on 15th Mar 2019 in School News, School awards Tweet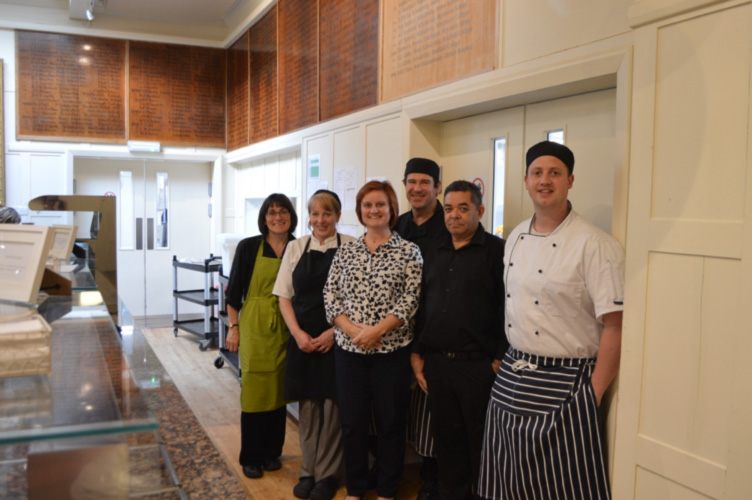 Highfield and Brookham Schools' 5-star food hygiene rating is retained after surprise visit from the Environmental Health Officer.
Following a surprise visit by the Environmental Health Officer on Thursday 14th March, Highfield and Brookham Schools are delighted to have been awarded a 5-star food hygiene rating – again! The Health Officer was stunned as this was the first inspection they had ever carried out that needed no recommendations or advisory notes.
The catering staff don't have an easy job as every lunch time they see 500 pupils and 230 employees through their canteen. But the hard work doesn't stop there. With over 120 boarders having breakfast and dinner, weekly match teas for parents and numerous events throughout the year the kitchen is non-stop.
Sarah Gray, Highfield and Brookham Domestic Manager says, 'This is a fantastic achievement and credit must go to Nadine and her team for all their hard work ensuring that the kitchens are kept to such a high standard.'
Nadine Travis, Highfield and Brookham Catering Manager says, 'We are all absolutely thrilled about inspection and this is all down to everyone's hard work. Managing to get 5 stars year after year in such a large and busy kitchen is amazing.'
Highfield and Brookham Schools will be holding their next open days on Thursday 21st March and Saturday 11th May at 10am until 12 noon. So, if you would like to have a nose around their 5-star canteen and all of their other fantastic facilities you can get in touch at office@highfieldschool.org.uk or on 01428 728 000.