How to make work experience work for you
Posted on 31st May 2017 in School News, Work Experience, Sixth Form, Which London School? Tweet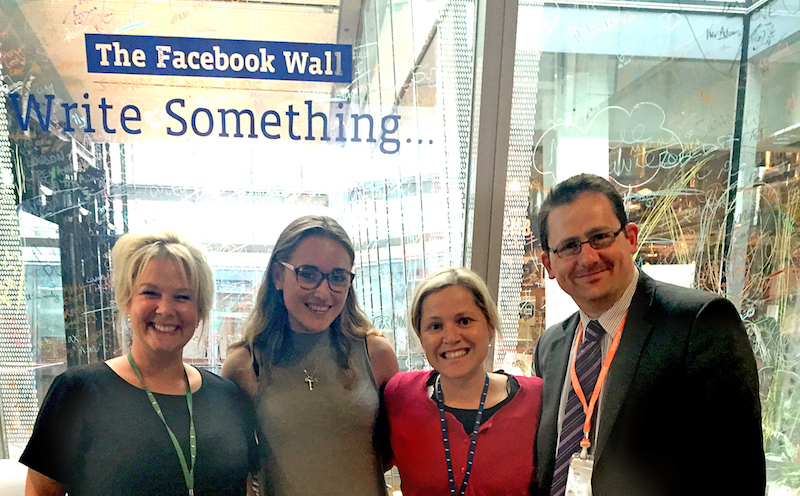 Dr Paul Hodges, Head of Sixth Form at independent, all-ability school LVS Ascot, explains how landing the right work experience placement can offer that crucial competitive advantage...
It is a great idea for students to gain work experience, but anyone thinking this is only essential if they are not moving on to higher education would be wrong. When applying to university, having excelled at a good work experience placement provides a degree of professional credibility that will really boost a UCAS application.
It is important that students gain genuine value and skills from any work experience placements – it will also give them a good idea as to whether a career in a chosen profession really suits them. In a report recently published by the UK Commission for Employment and Skills (UKCES), 66% of employers said that work experience is a critical or significant factor in their recruitment.
Organising work experience takes time and requires careful planning so give all of the following careful consideration.
Where to start?
Use your existing network of connections such as family, neighbours and family friends as they may be able to put you in contact with the human resources department of a company. If you already have a good idea of an organisation you would like to work with, do an online search for their contact details and background information so you know all you can about them before making contact – it will give you an opportunity to make a good first impression.
Make sure your work experience choice is relevant and interesting
Think carefully about the career you want to pursue in the future and try to get work experience in that industry. Most employers are happy to be approached and it is often easier to undertake work experience in your local area. Most work experience placements last five days and this can seem like a very long time if you are not really interested in the profession.
Do your research
Make sure the company can offer a varied experience. You should find out the aims and values of the company, the profile of its customers, the nature of the work and also who you will be reporting to during the placement.
Ask for help
If you are not able to find the right work experience, get help from the experts within your school. The careers advisers at LVS Ascot and the sixth form team are available to help students find the most suitable placements for our designated work experience week for Year 12 students. We have even introduced a highly successful LinkedIn page that allows parents of our 800+ pupils to interact with Year 12 students and offer them work experience placements, providing LVS Ascot students with a wide range of opportunities and helping them learn the value of social media in a business context.
Getting in touch
It is really easy to ignore an email and you lose the opportunity to make a confident first impression so it is always best to visit in person, or telephone the company and ask for the person who organises work experience. Making the call can be a bit daunting so plan what you want to say and write it down beforehand. Have a pen and paper ready in order to make a note of names and important information. Speak clearly and be polite – introduce yourself and your school before explaining that you are interested in work experience. You should explain briefly why you are interested in the company and the work that they do and show passion for the company or sector in which they operate. The employer may ask for a CV – if so don't send them your standard CV, edit it so it is tailored to the placement.
During the work experience placement make sure you do the following:
Be organised and get involved
Try to make a good impression by being in the right place at the right time and show enthusiasm for the tasks you are given. Employers won't really know what you are capable of so show initiative and their confidence in you will grow.
Keep a note of what you learn
It is useful to note down any skills you learn or those required for a particular job, for example time management or working as a team. You can then reference these skills and achievements when you write your UCAS personal statement or CV.
Ask questions
Be prepared to ask relevant questions while on your placement as this will help you to understand different aspects of the business. It also shows that you are keen to learn more and are interested in the company. Most people will happily talk about their roles and their career path and this may provide you with good personal inspiration to help you decide your own direction.
Say thank you
It's always a good idea to be polite and send a thank you letter following your placement. If a potential employer remembers you for the right reasons they may offer you a position in the future.
Reflect
Reflect on your placement – is it really the right career for you? If you didn't enjoy the experience, try to work out which components you liked or disliked. This should help you to focus your career path and consider alternatives.
Some inspirational work experience placements at LVS Ascot have included Facebook's London headquarters, Pinewood Studios and even two students shadowing MPs in the House of Commons shortly after the Brexit vote.
Sophia is just one of the students to benefit from LVS Ascot's commitment to providing work experience as a preparation tool for employment and university:
"During the summer of 2016, I undertook work experience at Oasis' fashion headquarters in the City. I worked in a number of departments including HR, e-commerce and finance and now appreciate that different systems are intrinsically linked to provide success for a company. This opportunity enabled me to clarify my desire to follow a career in finance as I enjoyed working in a highly pressurised environment that excited and stimulated me to succeed."
LVS Ascot is a non-selective, co-educational day and boarding school of over 800 pupils aged 4-18.