International performance coach runs rugby masterclass for Highfield and Brookham School teachers
Posted on 14th Jan 2020 in School News, Sport Tweet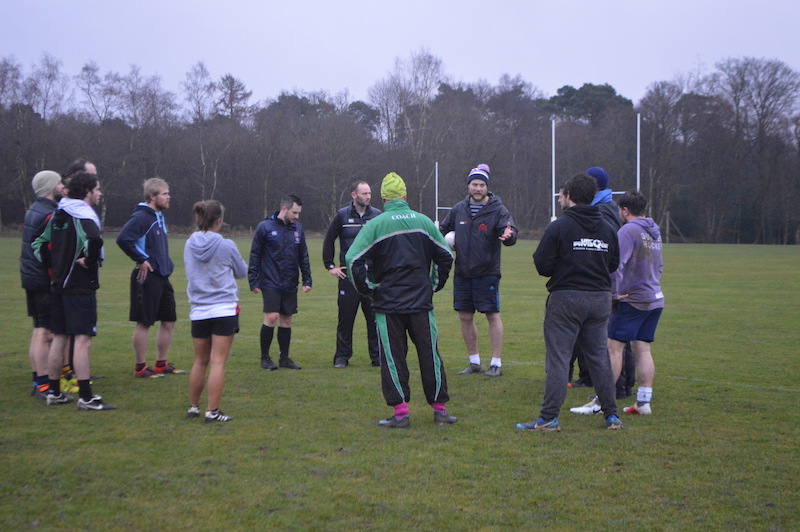 Russell Earnshaw, professional coach and previous England Rugby Football Union player pathway coach, visited Liphook last week to run an inspiring rugby masterclass at Highfield and Brookham Schools.
Russell, who is based in Bristol, is passionate about developing coaches and players, and is the director of The Magic Academy, which supports coaches to get better thus giving players even better experiences. In addition, he also runs masterclasses in schools to help develop sports coaches. Highfield and Brookham were lucky enough to be one of the schools he visited.
During his visit, Russell worked with the schools' sports coaches giving them a fascinating insight into innovative new coaching ideas, based on recent Sport Psychology studies. He discussed how to engage and develop every child on the pitch and passed on his philosophy of coaching through practical games. He also discussed his many important values of coaching, including encouraging more player led sessions, avoiding block practice and encouraging all players to think for themselves.
Highfield and Brookham's coaching philosophy is specific to every individual and encourages skill development. Games sessions are focused around drills that encourage children to push themselves and to find the courage to try new things. The coaches' priority is to develop individual skill levels and to provide each player with the ability to adapt to on field situations and scenarios. The schools' achieve a balance between losing and winning, and create a mindset that doesn't see losing as a failure, rather as an opportunity to learn.
Phillip Evitt, Headmaster at Highfield School, said, "We were extremely privileged to have Russell visit Highfield and Brookham. Our hugely passionate team of coaches, who put the children at the centre of everything they do, were treated to a thoroughly engaging and enjoyable session. They came away feeling inspired and are looking forward to putting these new innovative coaching methods in to practice during the children's lessons, continuing the schools' drive to continually improve the standard of sports coaching."