Is virtual learning here to stay?
Posted on 25th Mar 2021 in School News, Prep Schools Guide, Online Learning Tweet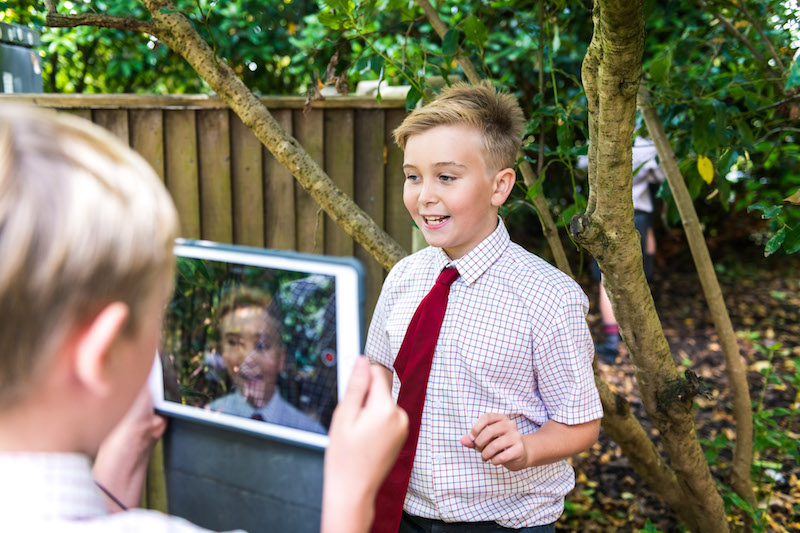 Ben Beardmore-Gray, Headmaster of Moulsford Prep School, asks the big question facing education
2020 will be seen as a defining year for global education. In the UK, COVID-19 struck in March and schools had to pivot their operations to virtual offerings with just one weekend's notice. As the sector adapted to this new and unforeseen environment during the Summer term 2020, schools across the country delivered products varying in quality from the outstanding to the wholly inadequate. In the Autumn term 2020, most UK schools were able to run a relatively normal curriculum, but set against the constant spectre of a return to the virtual model.This then became a reality for all schools on 4th January 2021, when the Prime Minister again stipulated that schools must close their doors to the very significant majority of pupils. At the time of writing, it looks likely that this latest closure will be in place for the entire Spring term 2021.
Prior to March 2020, most of us understood the concept of Virtual Learning, but had little idea of what it looked like in practice. It is now part of our daily lives, and a key question teachers, educational leaders, parents, businesses and investors are asking is whether online learning in schools is here to stay?
Good schools will have been incorporating technology into their curricula for many years prior to the pandemic, and it is these schools which will have found the transition to the full virtual environment that much smoother. The big tech companies such as Apple, Microsoft and Google were already embedded into much of the UK's educational infrastructure enabling teachers, pupils and parents to explore avenues in the classroom which could only have been dreamt of ten years ago.
The Covid experience has had the effect of fast-forwarding this process of change and we have seen teachers and schools make huge advances in skillsets and technological know-how in a very short timeframe. What was an evolutionary process has become revolutionary change, and the schools which have embraced this brave new world have thrived. Characteristics of such institutions are: a collective can do attitude; sustained technological investment and training prior to Covid; excellent communication with staff, pupils and parents; first class customer service; and strong leadership at every level.
However, what will education look like when we reach the other side of the pandemic, when children and teachers can return to the classroom? The key to answering this lies in the direction of travel prior to the pandemic. Covid has simply accelerated and exaggerated trends which were already emerging and has given us a glimpse of what the future will look like for the sector.
One clear trend over recent years has been parents' growing desire for a personalised pupil experience whereby the curriculum is tailored for each individual, and children have a bespoke learning pathway. This long term change in parental expectations and behaviour is likely to define the education system for the next generation and schools need to address it head on, or risk being left behind. Anyone who believes that certain institutions are immune to change should look at the effect that disruptive innovation, led by Amazon, has had on the retail sector over the past twenty years. Amazon has not only dominated the online retail space, this corporate giant is now cashing in on one out of every two dollars spent online in the USA. There is a lengthy list of retailers who were slow to respond to the new environment and are no longer trading.
The Education Technology, or EdTech sector, is the perfect breeding ground for disruptive innovation and the pandemic could not have provided a better kick-start for those wanting to effect change. It is one of the biggest investment growth areas with billions of dollars being pumped into this market to give children adaptive learning platforms and an almost limitless choice of educational options. Amazon boss, Jeff Bezos, takes the long view and schools should take note of Amazon's announcement in 2018 to invest $2billion in establishing a Montessori-style network of pre-schools, and perhaps consider where this may lead.
Virtual programmes, which will provide alternatives to real-life schooling in the future, are likely to be extremely well-resourced, will feed parents' desire for individual learning experiences and will be relatively inexpensive to operate. It is perfectly reasonable to assume that in the future, Governments will look to harness such models for elements of state education systems, and that parents will see the benefits of this.
What virtual programmes cannot provide is what children need more than anything, namely the daily interaction of the collective human experience. Through our education systems, we should be focussing on developing the skills which our children will need to thrive in the twenty-first century, such as creativity, lateral thinking, communication skills, resilience, empathy, collaboration and leadership. To hone these skills, pupils need to be in bricks and mortar institutions where people are at the heart of all that takes place. What happens in the classroom is key, but equally important are the invaluable life lessons which outstanding schools deliver through the extra-curricular programme. Sport, art, drama, music and outdoor pursuits are brilliant in developing those softer skills which will be crucial to childrens' life chances.
Virtual Learning is here to stay, but what the next generation of schools will look like will be shaped by how our educational leaders respond to the changing world. Those schools which can look to the future and harness both teaching and technology to create a blend and a personalised experience for their pupils, together with collective daily human interaction to develop the whole child, will thrive as real-life institutions. Those schools which do not embrace the new and shifting landscape run the very real risk of being consigned to history and being replaced either by the schools which have adapted, or the online experience.
Parental expectations for their children are extremely high and will ultimately continue to drive and shape the sector; parents are discerning and know what 'good' looks like. Our education system should be bold in showing parents the way forward, and a failure to do so will lead to an over reliance on online learning which will severely hamper our childrens' life chances and by association our place in the world. Darwin summed it up neatly: "It is not the strongest of the species that survives, nor the most intelligent that survives. It is the one that is most adaptable to change."
This article first appeared in John Catt's Preparatory Schools 2021, which you can view here: