King's Ely teacher to become next Junior Vice President of Geographical Association
Posted on 1st May 2019 in School News, Geography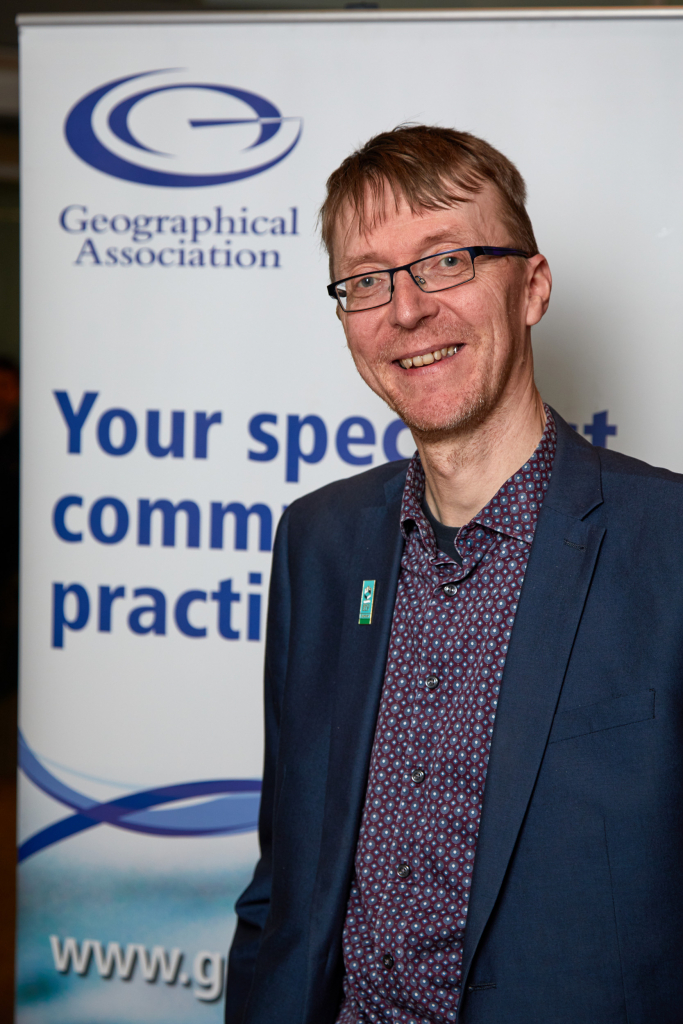 A teacher at King's Ely Junior has been selected as the next Junior Vice President of the Geographical Association.
Alan Parkinson, who is Head of Geography at King's Ely Junior, will be only the third person in 126 years since the association's launch to have a teaching rather than an academic, admin or exploration background. Alan will take up the position in September this year. In 2020-21 he will be Vice President and then President for 2021-22.
Speaking about his appointment, Alan said: 'I've been involved in some way with the GA since I started my teaching career, so to have the chance to support the future direction of the GA is a great honour. In my Presidential year, I will be able to select the theme and curate elements of our annual conference, the biggest event of its kind in the country, which is particularly exciting.'
Alan, who lives in Norfolk, has been teaching at King's Ely for six years. Before joining the school he spent 20 years teaching in King's Lynn, Norfolk, latterly as a Head of Geography. In 2008, he joined the Geographical Association as their Secondary Curriculum Leader, where he worked for three years. He has also worked with the Open University, been a freelance Geographer across Europe and has written many children's books and GCSE and A Level textbooks.
Last year, Alan was also one of around 40 people from across the UK to be selected as an Ordnance Survey GetOutside Champion for 2018-20. More than 750 people applied for the role and the chosen group included TV presenter Ben Fogle, several Everest summiteers, Paralympic athletes, writers and endurance athletes such as Sean Conway.
The Geographical Association was formed by five geographers, including Halford Mackinder, in 1893. It is a UK-based subject association, with over 5000 members worldwide which aims to 'advance education for the public benefit by furthering geographical knowledge and understanding, through the promotion and dissemination of good practice in geographical teaching and learning'. It is a registered charity and is wholly independent of state aid. It works with, but is separate from, the Royal Geographical Society, of which Alan is a Fellow.
To discover more about opportunities at King's Ely, please visit www.kingsely.org.