King's Rochester launches 'Blended Learning Programme'
Posted on 27th Nov 2020 in School News, Online learning Tweet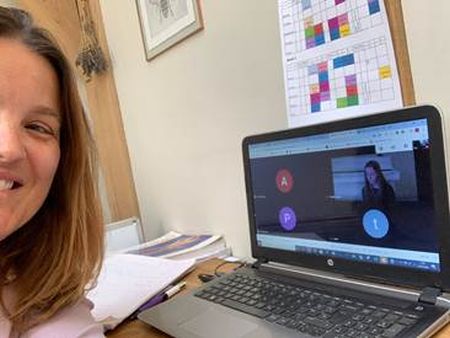 King's Rochester is proud to announce the launch of its 'Blended Learning Programme'.
Should a pupil be unable to attend school due to self-isolating, they will still be able to access their lessons which are now live streamed directly from their classrooms. Teachers across the Pre-Preparatory, Preparatory and Senior Schools are able to seamlessly interact with pupils both inside their classrooms and those at home during their lessons, using a blend of digital and traditional teaching methods.
King's have successfully been running the 'Blended Learning Programme' for the past couple of weeks and feedback has been positive. The Senior pupils have enjoyed seeing their classmates on screen, sometimes leading discussions from home, while younger children are thrilled to still be able to see and talk with their friends and teachers. Parents are delighted too that their child's school day can continue as normal, that help and support is always on hand when needed and that their child's attendance remains unaffected.
This project builds on the success of the King's 'Remote Learning Programme' which was launched at the start of the national lockdown in March which also received high praise from across the school community and was rated highly in a parental satisfaction survey conducted by the Independent School Council.