League tables or inspection reports – which is best when choosing a school?
Posted on 31st May 2019 in Choosing a school, Which London School? Tweet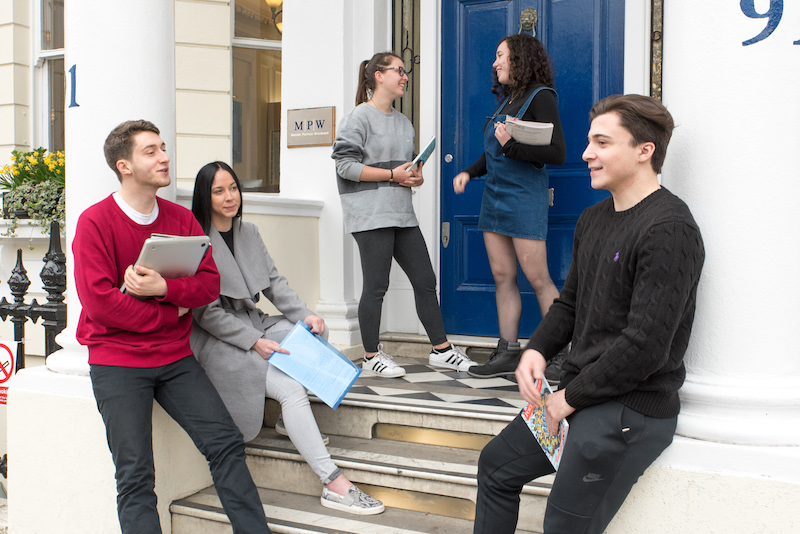 James Barton, Director of Admissions at MPW, considers the important factors behind your decision...
Choosing a school for your son or daughter is one of the most important decisions that you will make in your life. Naturally, there are lots of factors to consider, but league tables and inspection reports can be useful tools to help inform your decision.
However, there are some important factors to consider before you begin to review the evidence in front of you. Let's explore the advantages and disadvantages of using league tables, and what differentiates them from Ofsted and ISI reports.
How useful are league tables when choosing a school?
School league tables are based on GCSE and A level examination results. They are a quick and easy measure of success and can certainly provide a snapshot of performance or useful starting point in deciding which institutions to consider. However, they lack depth. Unlike university league tables, school rankings do not consider information such as teaching quality, student satisfaction, academic progression or pastoral support. 'Value-added' is not considered in a league table nor do they specify whether a school is academically selective. Whilst league tables are produced in good faith and are an accurate comparator of schools' results, they do not tell you the full story.
How to get the most from a league table
There are a range of tables available, all of which aim to present information about school results. The tables do differ so before drawing any conclusions consider the following questions:
Have all of the schools in the country been included?
Where has the data used to rank the schools come from?
Is the comparison between schools accurate (e.g. are any schools in the table academically selective)?
Having a complete understanding of the information that is being presented will enable you to be make a more objective analysis, ultimately making it more useful. If any schools do stand out as a result of the information in a league table it is advisable to perform some additional research to gain a more in-depth understanding of that institution before drawing any firm conclusions.
Many schools and colleges are not included in league tables. This is not unusual and there are a number of reasons why that may be the case depending on each situation so do not be alarmed if an institution you are researching is not entered. Information about results will usually be available on any particular school's website or can be obtained from the Registrar or Head of Admissions if you would like to find out more.
What are Ofsted or ISI reports?
During an Ofsted or Independent Schools Inspectorate (ISI) inspection, a team of assessors visit a school or college at very short notice and spend a period of three consecutive days conducting research about that institution. They obtain evidence thoroughly via lesson observations, speaking to staff, students and parents, and surveying school paperwork, which enables the team to reach balanced conclusions about key areas of a school's performance. The chief inspector then releases a report summarising the findings of the team which is publicly available (and should be displayed on a school or college's website).
The care taken in the holistic gathering of evidence and the comprehensive impartial description of findings makes inspection reports the most useful resource for parents and students who want to learn more about a school. For those who do not want to spend a lot of a time ploughing through a long paper, the report begins with headline judgments summarising areas such as teaching, student welfare and governance. These judgments range on a scale of four from Outstanding to Inadequate (Ofsted) and Excellent to Unsatisfactory (ISI).
So which is best, league tables or reports?
Quite simply, both have a valuable role to play in helping you to choose the most suitable school. However, whilst league tables can provide a useful at-a-glance indication of the performance and quality of an institution, they should be treated as a useful starting point for your research, rather than providing you with a definitive judgement.
Which is where inspection reports shine. The methods of assessment and depth of reporting provide an extremely thorough, independent analysis for you to judge the overall quality of a school.
For more information about the inspection processes, visit the Ofsted and ISI websites.
MPW is delighted to be the only education group in England to have received the best in class rating from Ofsted/the ISI in every single category across all three of its colleges.
This article first appeared in Which London School? & the South-East 2019/20, which can be read below: