Living – and studying – in Harmony
Posted on 19th Jan 2016 in School News, Which School?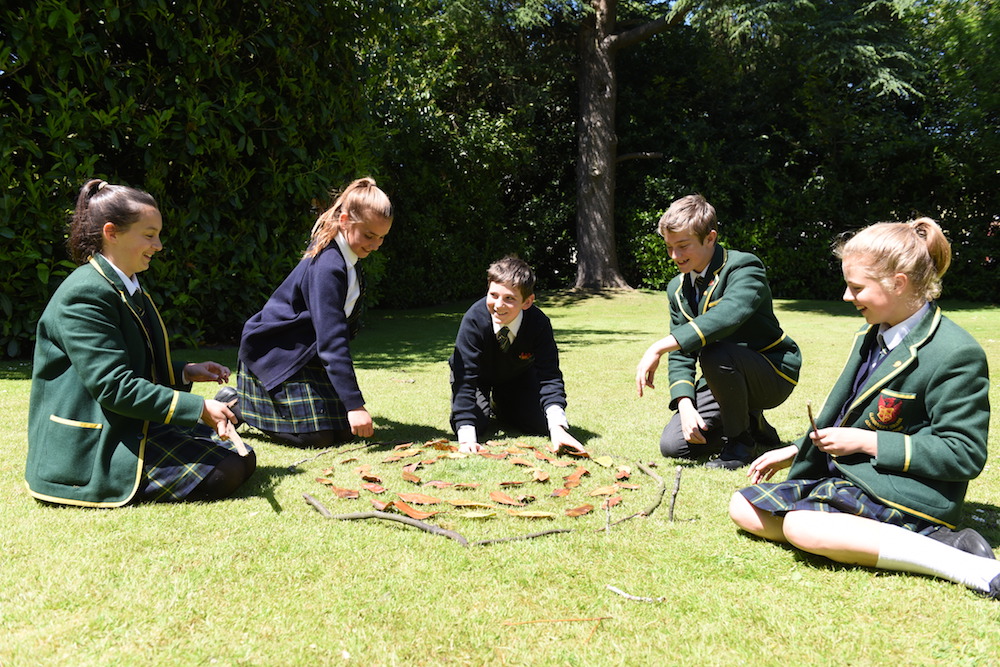 Guy Ayling, Warden of Llandovery College, advocates a philosophy that has a Royal seal of approval
Independent schools consistently perform at the highest levels in both academic and non-academic arenas. The combination of supportive parents, ambitious pupils, small class sizes, excellent facilities and outstanding teachers does, on the face of it, provide explanation enough. However, these factors do not reveal the central dynamic of the success of independent schools, and that is the sector's willingness to embrace positive change.
Certainly much has changed in the sector since this Headmaster was 'sent away' at the end of the 1970s and this capacity to adapt to shifting external conditions is the key to the sector's success. Each independent Headmaster or Headmistress, in the act of leading a school, can to a large degree shape that community's position within a rapidly-evolving global community and this potential to change is our greatest asset.
Sir Anthony Seldon argued in this publication last year that 'innovation is key to excellence' and certainly the sector needs to continue to respond imaginatively to the challenges of a changing world. Naturally there is no single 'right action' and within the sector there is a fabulous diversity of response, itself a source of strength. The introduction of well-being and mindfulness programmes that now feature on many curriculum menus provide excellent examples of how a more holistic approach to educating our young can permeate and support the traditional fayre of subjects familiar to every generation.
However, piecemeal responses are not sufficient against a backdrop of unprecedented environmental challenges that demand a re-evaluation of the messages that are communicated to the youngest generation. In a world obsessed with excellence in examinations, we need to ask ourselves some tough questions. Are we for example, through the education of the children under our stewardship, adequately ensuring that they are connected to the natural world in such a way that they will be equipped and empowered to respond appropriately to the environmental challenges we face?
In view of its independence, our sector is more at liberty to innovate and, as such, we have a duty to ask ourselves such searching questions. If the natural resource of the world is being consumed beyond its renewable capacity, we clearly must respond, but how? It is interesting to note that some of the current thought-leadership in this area is coming from outside of the independent sector. The first Headteacher, for example, to respond to His Royal Highness the Prince of Wales' advocacy of the so-called Harmony Principles has been Richard Dunne, a pioneer of curriculum innovation at his state primary school in Surrey. Independence therefore must not lead to isolation of thought and action – perhaps a result of the possible complacency in the sector against which Sir Anthony warned – but to an opportunity for cross-sector collaboration and interdependence.
In essence, the Harmony Principles of geometry, diversity, cycles, beauty, health, interdependence and oneness affirm the interconnectedness of all things. They support the need for a rediscovery of balance, both in our behaviour and attitudes towards each other and towards the world in which we live, of which His Royal Highness reminds us, we are merely custodians. At the very least, the Harmony Principles challenge the dogmatic presumptions of the modern age and establishing in the minds of our children such inquiry as habit is fundamentally worthwhile in itself. Ultimately however, as ends rather than means, the Principles provide an opportunity to re-establish the golden thread of connectivity between all things, binding together a fragmented and dislocated curriculum within a fresh context of relevance to the world in which we live, and empowering our young with the knowledge and passion to tackle the difficulties we face. The Prince of Wales is, quite literally, challenging us to develop 'a new way of looking at our world' and this Headmaster, as a fiercely proud independent, is responding.
Adopting a 'Sustainability Revolution' by teaching mathematics through the Fibonacci sequence or relating the five-petalled rose pattern to the passage across our skies of the planet Venus, may not immediately seem an obvious capture of a child's imagination. But that is exactly what happens, as Llandovery's Prep School teachers are already discovering, and it can all begin with a simple mathematical compass.
The vibrant success of independent schools is rooted in our collective capacity to respond imaginatively, independently – and interdependently – to external influences and challenges, to improve our educational and learning culture by acting as crucibles of creative thinking and offering innovative contributions to society's problem-solving processes. In the case of Llandovery College, that is exactly what we have decided to do, mindful, as we take incremental steps on this journey, that we fall under the watchful eye of The Prince of Wales himself, whose only Welsh residence is just a few miles from the College.

For more information about Llandovery College, visit its School Search profile.