London is our classroom
Posted on 14th May 2021 in School News, Which London School?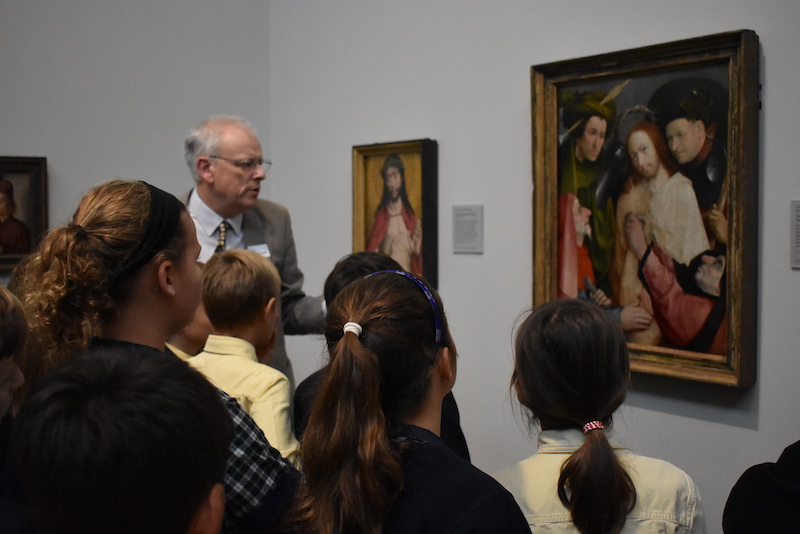 How Fulham School makes full use of its prime city location.
Situated in the heart of a bustling, culturally rich part of West London, Fulham School is an independent, co-educational through-school with three individual sections. Each section has its own building within close vicinity to each other. The fourth 'building' of this prestigious school is London itself – providing a wealth of uniquely exciting opportunities for children of all ages to make the most of.
Fulham Pre-Prep School for students in Reception to Year 2, rated Outstanding in 2020 by Ofsted for their Early Year provision, is situated on the south side of Fulham, close to the river. Fulham Prep School on Greyhound Road is just a 25-minute walk away.
Fulham Senior School (with a brand new Sixth Form opening soon), for Years 9-13 is found on Chesilton Road close to the High Street and all central locations.
Chris Cockerill, Head of Fulham Senior, knows all too well how important it is for pupils to start immersing themselves in the opportunities both in and outside of the school campus as soon as possible. He says, "From the first year in Senior School, pupils start making choices about what they study, with GCSE options considered in the Spring term of Year 9. By the end, they are making the momentous choice of what to study or do next as adults."
This is where the School's locations come into their own – allowing exposure to a multitude of different industries, facilities and resources so that pupils can choose their own path as soon as possible, helping them to stay connected and take ownership of their education from early on.
Immediately outside each campus, lies a set of opportunities that only the capital city can offer. Every subject group and choice of career is covered: from drop-in visits to the BBC or SKY studios to explore the world of journalism and media; access to world class rowing clubs on the River Thames; performing in high quality local theatre productions or sitting in on recording sessions as an introduction to the performance arts and the music industry; to showcasing art projects in famous art galleries or doing studio visits to begin life as an artist.
Despite its urban location, Fulham School is surrounded by green spaces where pupils can take their sport to a higher level. The famous Kings House Sports Grounds are just a short bus journey away in Barnes, where all pupils enjoy their games afternoons. There is also an abundance of parks nearby, such as Gilbert Common, Parsons Green, Bishops Park and Hurlingham Park, where pupils play and learn through teacher-led sessions. Fulham Football Club also brings a great deal of pride to the school, with pupils of all ages enjoying a fervent support for their local team.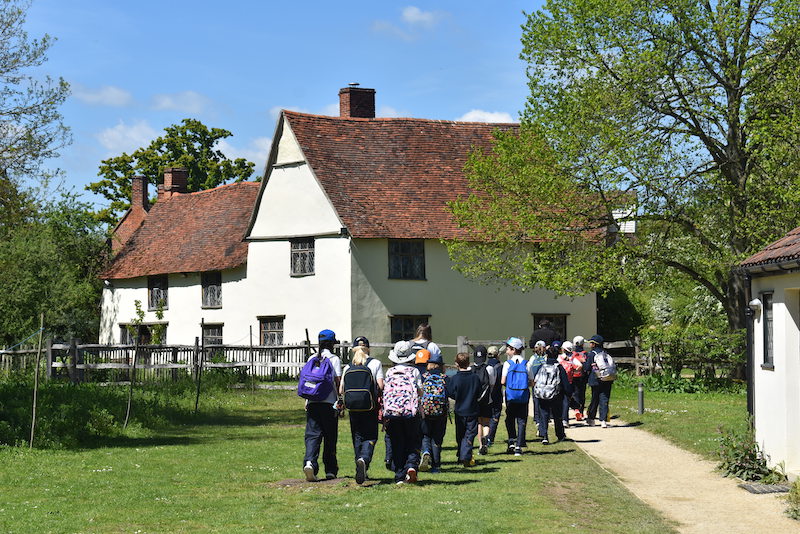 Teachers can also make the most of opportunities as they arise: the Senior School Librarian arranged for pupils to study at the university library at Kings College London where she was doing her Masters; the Art Teacher has had exhibitions at Tate Modern and Saatchi galleries so she took pupils to see her work as well as exploring the rest of the galleries; the Drama Teacher took pupils to the Globe and local niche smaller theatres near to the School's grounds.
Seizing opportunities is very much a Fulham School trait instilled in all pupils. Speaking to local businesses and exploring all that local facilities have to offer helps pupils see the relevance of their education and how it can shape their careers and dreams – whether they're keen to be a chef or play music professionally.
All Fulham Schools from Pre-prep to Sixth Form organise experiential trips and visits to enhance the curriculum, such as annual visits to Bletchley Park for Computer Science pupils. While Pre-Prep, Prep and Senior trips are supervised, Sixth Form pupils are encouraged to make the most of elements around them, preparing them for university life, such as research and studying at Fulham Library which is just a three-minute walk away from the Senior School.
Even during lockdown, pupils have still been engaging, safely, with all that is on offer. Notably drama has successfully transferred to the virtual world, with most West End and National theatres putting on online performances. Pupils have been regularly engaging with online shows, which has helped keep a sense of normality.
To look after pupils' wellbeing during lockdown, an online timetable was delivered that perfectly matched their existing curriculum, so pupils could experience a full day as usual, keeping to their usual routine that started at 8.30am and ended at 4.15pm. Extra-curricular clubs were run online so pupils could connect with their peers.
Being part of the Inspired Education group of schools also meant that Fulham School could benefit from best practices and shared learning from the Heads of over 60 international schools. Vietnam went into lockdown first, and much could be learned from seeing how they set assignments, marked and assessed work to the same high levels as normal.
To combat the effects of sitting at a screen all day, Inspired Education hosted an interschool physical challenge – a virtual 3K running event to get pupils, staff and families away from their screens and out in the fresh air. Fulham School were proud to come out on top and they used the competition to link sport and exercise to their mental and physical wellbeing.
As Neill Lunnon Head of Fulham Prep says, "Creating a happy school is the most important part, with happy pupils making the most of every opportunity, flourishing and thriving in and out of the classroom."
The new Sixth Form building is due to open after lockdown is lifted, with state of the art classrooms and science labs. Most of the Capital's favourite institutions and businesses will still remain, while new opportunities and ventures will arise – leaving Fulham School ready to pounce and enjoy London as their biggest classroom once again.
This article first appeared in the 2021/22 edition of Which London School? & the South-East, which you can read here: