Millfield student and family supports Indian community during lockdown​
Posted on 6th Apr 2021 in School News, Charity and community work Tweet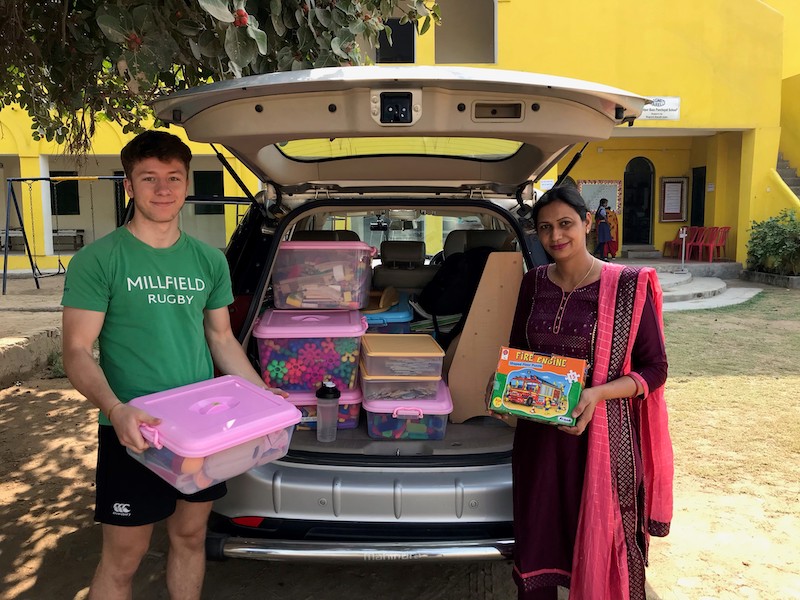 Millfield student Oliver Wood and his family have been supporting their local community in New Delhi throughout lockdown, teaching rugby, American football, English and delivering goods.
Lower Sixth Oliver has been sharing his passion for sport with a group of local students, after volunteering to run an American Football Millfield Activity Programme (MAP) which inspired him to bring it to India. Oliver has benefitted all ages of the Tikli Bottom community, from delivering toys for the school's Montessori classes to playing chess with an elder for the evening.
Millfield has donated sports equipment to aid former Prep pupil Oliver's coaching and Millfield Prep School provided swimming costumes for young children to learn to swim at their local Haveli which was set up by some family friends. Oliver is looking to organise a charity event at Millfield in aid of the New Delhi school in memory of their friend who sadly passed away.
The Wood family, who are a military family living on an army base in New Delhi, are a big part of their local town and Millfield's community. Oliver's Mother Lorna Wood previously taught at Millfield Prep School and he followed in brother Thomas' footsteps who joined Millfield for sixth form on a sports scholarship. Lorna runs the charity committee on the British High Commission and frequently teaches at local schools in the poorer districts of Delhi as well as organising fundraising events for the High Commission itself.
Oliver says, "By teaching them games we taught the students some English, but more importantly the application of actually speaking English, rather than their school's approach of simply reading it off a board… It felt great to watch them go from only being able to shout 'my ball!' to seeing their touchdown celebrations."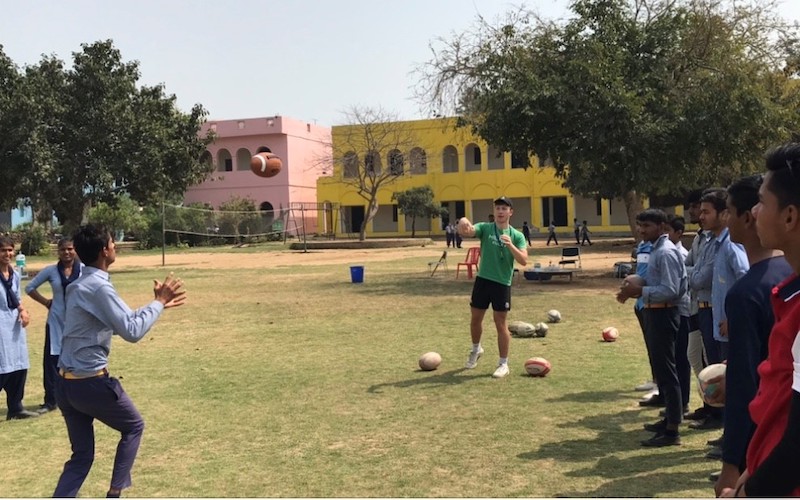 Alongside his charitable deeds, Oliver is studying A levels in Latin, Biology and Chemistry and hopes to apply to Oxford to study Natural Sciences.
Millfield is passionate about supporting its local and wider community. Throughout lockdown, local staff and students supplied vulnerable members of the community with food packages and delivery of prescriptions.