Millfield's Director of Netball becomes England's only UKCC Level 3 and A award umpire
Posted on 14th Oct 2021 in School News, Sport Tweet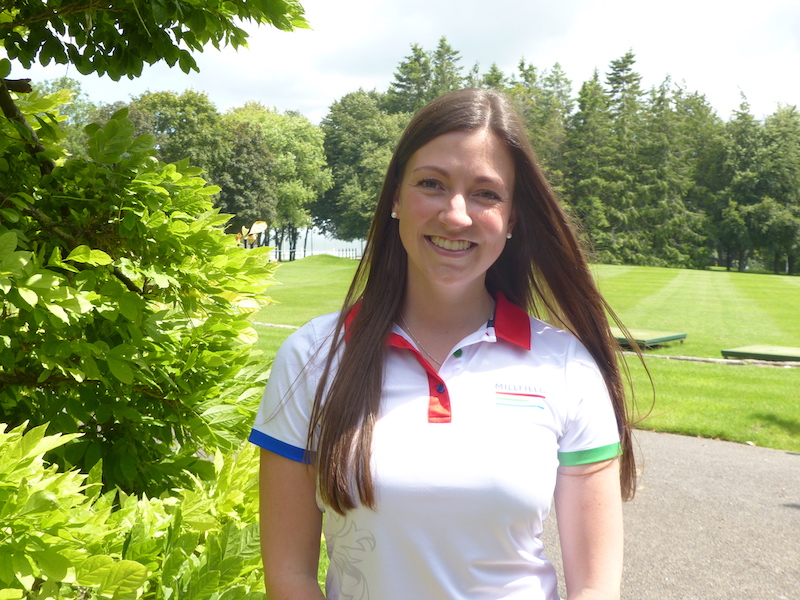 Millfield's Director of Netball, Jenna Adamson, has become only the second coach in England to attain a Level 3 Netball Coaching Qualification alongside holding her A award in officiating.
Jenna is the only active individual to currently hold both these prestigious qualifications in the country. To secure the UKCC Level 3 qualification Jenna completed over 216 hours of training, assessments and directed activities. The course covered 10 different sections, including player profiling, annual planning and session planning, as well as eight written components and two coaching aspects. This included both an internal and external assessment.
Jenna completed the qualification in just over five years due to the national lockdown. During the last five years Jenna gained her A Award in November 2018 and was selected into the Elite Development England Officiating group in 2019, enabling her to umpire Netball Performance League (NPL) and premier league games, as well as providing her with the opportunity to be selected to umpire Vitality Roses (England Netball) training and selection matches.
While completing both highly respected awards, Jenna has continued to coach outside of her school commitments and heads up the Glastonbury Team Bath Academy Development Centre at Millfield. Jenna has also been involved with the Welsh National Senior Squad since 2018 as National Assistant Coach and has recently been named as the new Assistant Coach at Celtic Dragons. With only 11 franchises in the Vitality Netball Superleague, Jenna joins the management team for the 2021-22 season.
Millfield's Director of Sport, Dr Scott Drawer says, "We are highly supportive of all of our coaching staff staying connected to the world of sport outside of Millfield as part of their development and sourcing of new ideas to bring back and apply with our students. Jenna's commitment to her coaching craft and personal development, work ethic and dedication to all aspects of her sport is a shining example for all of us at Millfield."
Director of Netball, Jenna Adamson, said, "I believe that coaching makes me a better umpire and umpiring makes me a better coach, giving me a highly developed perspective of the game. Combining the vast experience I have gained over the years in both fields, means that I can greatly contribute to the development and understanding of players and coaches at Millfield. I feel fortunate that I am able to balance both disciplines alongside working at Millfield."