Online tutors or face-to-face tutors?
Posted on 11th Jun 2015 in Tutoring, Which School?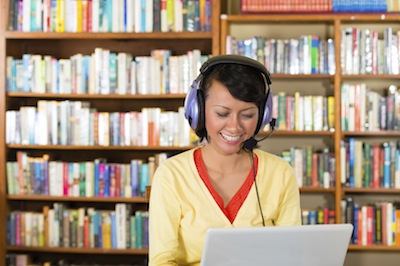 Henry Fagg, Director of Thetutorpages.com, discusses the pros and cons of employing an online tutor.
Many parents will at some point discuss whether or not to employ a private tutor. In fact, the Sutton Trust – which provides the best data on who is taking private tuition – suggests that today around a quarter of 11 to 16-year-olds in England and Wales are receiving some form of extra tuition.
Private tuition can be for various purposes – for example, to help a child who has fallen behind due to illness, to boost confidence, or to prepare for entrance exams such as the 11 plus.
What is not so often discussed, however, is the medium of instruction. For some families, could online private tuition be preferable to face-to-face?
Defining online tuition
Whilst most private tuition is indeed in person, online tutoring is a growing segment of the private tuition industry. To clear up any confusion, we can define online tuition as 'synchronous (live) tuition provided by a human tutor over the internet to one or more students'. Online tuition does not include, therefore, pre-recorded online videos or games, for example.
As we discovered in a survey for Thetutorpages.com, setting up a tutoring session online need not be complicated. Over 80% of tutors surveyed were delivering online lessons using Skype, a technology which many families will already be familiar with. In addition, the equipment necessary can often be minimal (sometimes just a laptop will do), and payments can be simple too (usually just a bank transfer or Paypal).
Reasons for choosing online tuition
But why would a family choose online tuition in the first place? In our survey, the top three reasons for employing an online tutor were that it was more convenient than in-person tuition (e.g. no need to travel), that it was hard to find a tutor locally, and that parents living overseas needed help for a child following the UK curriculum. Cost may also be a factor, since some tutors will charge around 25% less for online lessons compared to face-to-face.
Digging deeper, there are a number of other reasons why online tuition can fit the bill. It can be more flexible than face-to-face tutoring, with tutors happy to provide shorter more frequent lessons if necessary. It can also be a great option for families with mobility issues, and it is perhaps the greener option too. Some also believe that online tuition can be safer for children than in-person tuition, though this is disputed by others. In this regard, some online tuition providers will record the tuition sessions, and this can be useful from a safety-perspective as well as for review later on.
Perhaps most controversial of all is the claim that online tuition can result in improved learning, compared to face-to-face tuition. Some online tutors believe this to be the case. Young people are certainly very comfortable with working online, and it has been speculated that online tuition could work better for children with certain special educational needs such as ADHD or mild autism.
Advantages of face-to-face tuition
Despite the obvious benefits of employing an online tutor, traditional face-to-face tuition has strong advocates, with a high percentage believing that technology can never be a substitute for the physical presence of the tutor. With online tuition, it is harder to see what the student is doing, and broadband speed can sometimes present problems. Importantly, the difficulty in establishing rapport online is widely acknowledged. As one respondent to our survey put it:
'When I teach, I am watching and sensing students' non-verbal feedback about how they are finding the task/activities. This includes posture, facial expression, tone of voice and how tense they seem to be physically. I think this would be more difficult on-line'
Overall, significant aspects of tutoring such as communication, motivation, presence, rapport and support simply seem easier face-to-face.
A hybrid model of tuition?
A final challenge for parents going down the online tuition route is that of building a relationship with the tutor. There may be a solution, however, in a 'hybrid' model of online tuition. This is where a tutor will work with a student online most of the time, but still visit the home for the first session and then once every month or so after that.
For some, this option may offer the best of both worlds.
For further information on online tuition, download The Tutor Pages report into online tuition. You can also post a request for a tutor on The Tutor Pages tutor jobs board, or browse the national directory of online and face-to-face tutors at www.thetutorpages.com.