Choosing a prep school – the issues to consider and questions to ask
Posted on 4th Apr 2017 in Prep Schools Guide, Choosing a school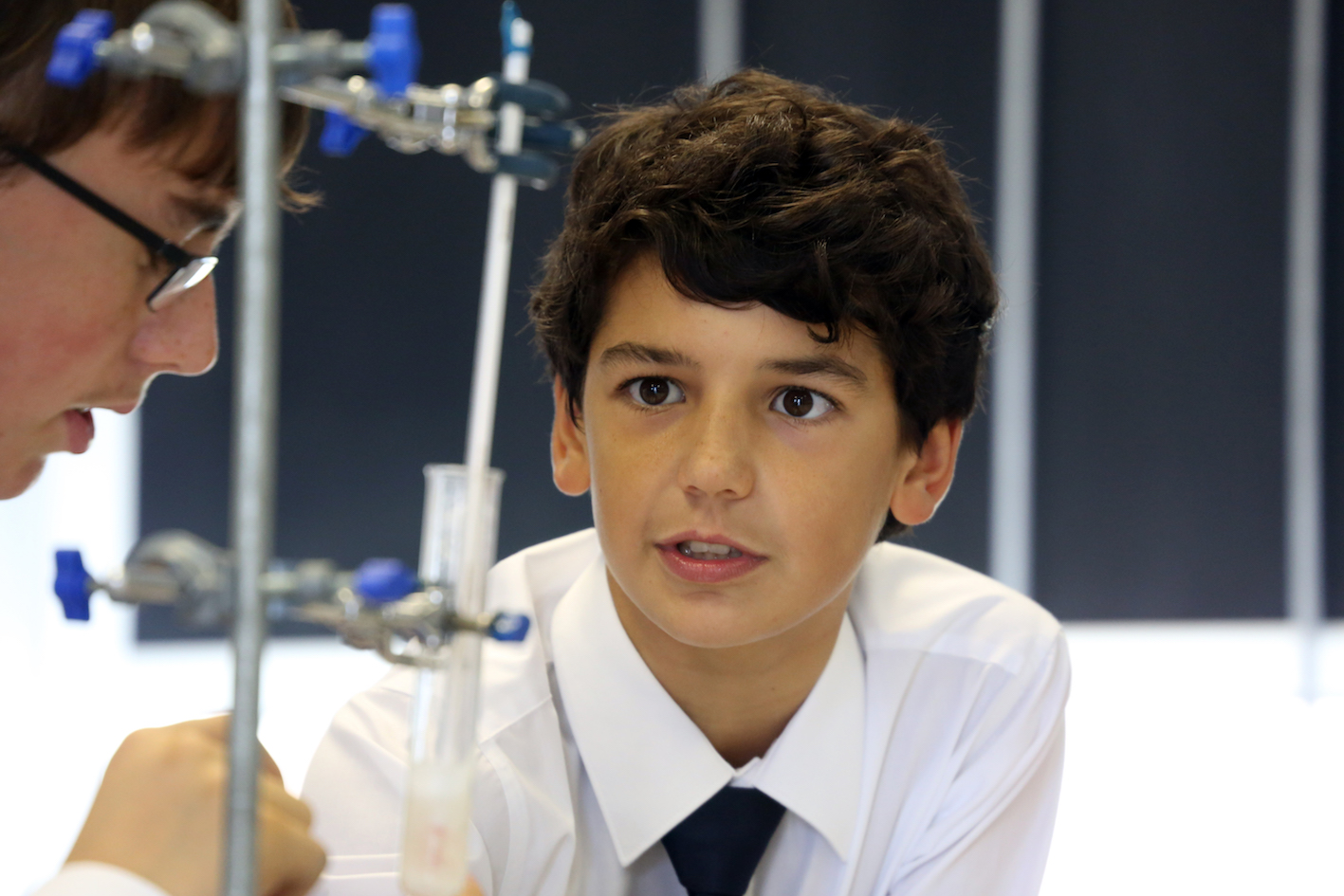 There are many things to consider, all of which are important if your son or daughter is to thrive in their 'home away from home' prep school environment.
Andrew Hunter, Headmaster of Merchiston Castle School in Scotland, outlines the issues you need to think about and the questions you need to ask...
A) Academic
What are the entry requirements? Is our child likely to obtain a place?
How does the school approach the teaching of subjects for the most and least able students?
What does your school do to ensure that bright pupils are not treading water, but are fully motivated and extended to suit their abilities?
What provision, if any, does your school make for children with learning difficulties?
How do your teachers ensure that a pupil achieves or surpasses his/her potential?
How does the school compare with other schools within the UK?
How advanced is your school in the provision of 'online learning' and teaching, alongside traditional learning and teaching methods?
B) Educating the whole person/co-curricular activities
In this world of intensive pressure and academic results, how do you maintain and encourage a balanced education for the pupils in your school?
How will the school get the best out of our child, who has a particular interest in sport/music/ drama/art…?
Is religion a relevant or even significant part of education these days?
How does your school challenge each of its pupils?
What is the single most important quality you seek to bring out in the pupils?
What do you consider to be the values uppermost in your school's philosophy?
How does your school prepare its pupils for the move to senior school?
How does your school encourage its pupils to try new activities?
C) Single Sex/Co-education
Do boys need to be taught differently to girls?
Is co-education always beneficial?
What are the benefits of single sex education?
D) Boarding/Day issues
What is your attitude to allowing students to leave school at weekends? What about those who remain behind?
How do you reconcile the dilemma of providing high class boarding facilities and yet allowing regular visits home, when circumstances permit?
What do you see as the future of boarding and do you foresee any significant changes on the horizon?
How important is boarding experience prior to senior school?
Beyond inspection reports, how do you know that your pupils are really cared for and that their needs are continually met?
E) Looking after pupils – pastoral issues
How should or does your school deal with bullying?
What are the school's policies on alcohol, drugs and smoking? What specific steps are taken at your school to control/prevent students from using drugs, alcohol and smoking?
In a world where discipline appears to be a feature of the past, to what extent do you maintain a firm hand at your establishment?
All good schools have an effective system of sanction and reward. How do you balance the need for an effective discipline policy against the minutiae of Human Rights legislation?
Will my child receive extra support if necessary?
To what extent are students affected by the standard and quality of their accommodation?
How good is the catering? Do the pupils have an input into the choice of menu offered?
What medical arrangements are in place?
What are the staffing levels of the houses in your school?
F) After your visit to a school…
After your visit, try to discuss with your child your thoughts about the people you met, what you were told and what you saw. Then ask yourself and your child a number of follow-up questions:

What views did you form of the Head?
How did the aims and objectives of the school appear in practice?
Was there a good rapport between pupils and staff?
Were the pupils well mannered and enthusiastic about their school?
Were the rules there to make it a more civilised and caring community?
Were the staff communicative and did they enjoy their teaching?
What contribution did they make to the life of the school outside the classroom?
Were the buildings well maintained, and the grounds neat and attractive?
Was there a generally positive atmosphere about the community?
What did your child make of it all, and does the school meet your child's needs and abilities?
Learn more about Merchiston Castle School, a boys' boarding and day school in Edinburgh, from their profile on School Search, the leading online guide to UK independent schools.