Providing a bespoke education
Posted on 24th Mar 2021 in School News, Prep Schools Guide Tweet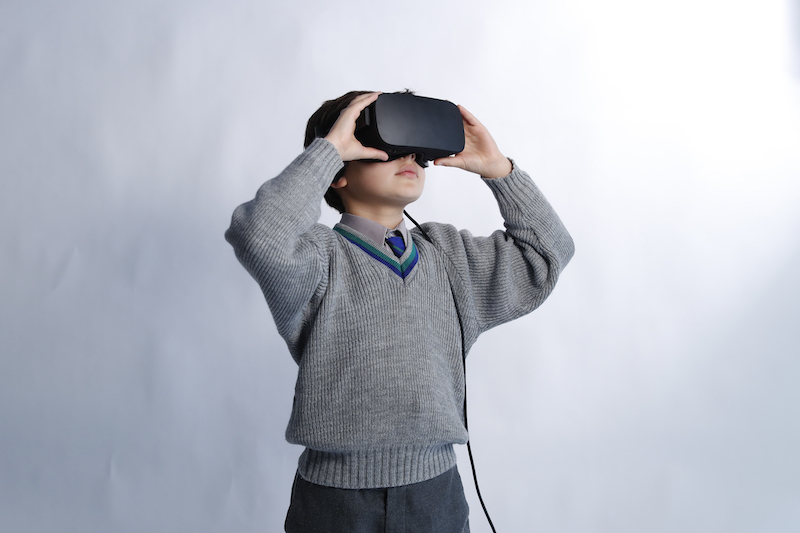 Simon Collins, Headmaster, explains how Aberdour School developed its own personal learning system
Our world is changing fast and it is more unpredictable than ever. In the future, today's children will be competing for employment with both technology and Artificial Intelligence, as well as with bright, able and well-educated people from other countries and cultures. What we have traditionally regarded as essential knowledge is being augmented by the requirement for life skills, thinking skills, creative skills and people skills, all of which are becoming ever more important. Further to our vision that every childhood should be special and that education should touch the hearts and souls of all children, Aberdour developed our award-winning Personalised Achievement Learning® (P.A.L®) to provide a truly individualised education with breadth and flexibility.
We have supported P.A.L® with major investments in our staff, our systems, our buildings, our IT and our resources. This investment in technology proved particularly invaluable when moving from face-to-face to remote teaching, with all children from Year 3 upwards having access to their own ipad.
Through P.A.L®, we believe that every child will fulfil their individual potential if we nurture the talent that is within them – whatever that talent may be. We aim to remove any uncertainties that a child might have about school; 'Night-time tummies' and the 'I'm fine' syndrome will become a thing of the past, as each child can look forward to his or her school day with enthusiasm. Within a safe environment, children are able to reach for the stars and chase their dreams, whilst realising their ambitions and goals through an education programme that is built around them and their individuality.
Uniquely, we provide dedicated, specialist staff to manage each child's progress and aspirational development – we call them 'PAL Tutors'. These are highly qualified and experienced teachers whose sole focus is to plan and holistically manage the children's progress. They build a long-term knowledge of each child over a period of several years and, from Year 3 through to Year 6, provide each pupil with an individual plan that covers all aspects of their aspirational development.
At Aberdour, we follow our own three elements of educational development – Academic, Pastoral and Aspirational. Aspirational Development also includes Star Goals, Stepping Stones, The Aberdour Challenge and Aberdour Active programmes. At Aberdour, the curriculum is divided into three areas:
Core: English; Maths; Reasoning; IT and STEAM; and 11+ preparation
Extension: Science; Communication and Languages; Humanities – History and Geography; Visual Arts; Sport; and PSHCEE
Lifelong Learning: Building an individual, questioning approach to four elements:
Living – biology, geography and our environment
Being – philosophy, culture, RS and history
Create – enterprise, digital learning and producing
Endeavour – challenge, performance and exploration
Within the P.A.L® curriculum, the Lifelong Learning programme gives the children even more opportunities to explore themes such as creativity and innovation, entrepreneurialism, technology and personal skills development.
Our Stepping Stones syllabus, together with the Aberdour Challenge, encourages all children from Years 2 to 6 to extend their horizons by facing new and exciting personal challenges, and through planning their own unique experience within the eight disciplines: The Arts, Fitness, Our Community, Budgeting, Current Affairs, Domestic Science, New Skills, and Outdoor Active. These programmes help each child to enjoy a healthy lifestyle, improve their confidence and self-esteem, and to think about the world in which they live by taking an active responsibility for their personal development.
A great education begins with a great start. Pre-Prep consists of Nursery, Reception and Year 1. Staff work extremely hard delivering a range of educational, fun and engaging experiences. The happy and nurturing style will continue to give the youngest children a safe and reassuring environment, while the staff will continue to help them to explore, to learn and to develop their social and practical skills. Incorporating the principles of P.A.L®, the focus on the individual allows children to develop an even greater love of learning, as well as excitement and pride in real achievements.
When we say that Aberdour provides a bespoke education, we mean exactly that. Aberdour children are self-motivated and feel encouraged and supported, while receiving teaching that matches their abilities and challenges them at every level. Through P.A.L®, children build skills, confidence and self-awareness and are excited about their learning.
To deal successfully with a future world, our young children will need resilience, courage, empathy and optimism – all of which may be learnt within the nurturing and supportive community that is Aberdour.
This article first appeared in John Catt's Preparatory Schools 2021, which you can view here: