Quaker schools are hidden gems
Posted on 12th May 2022 in School News, Which London School?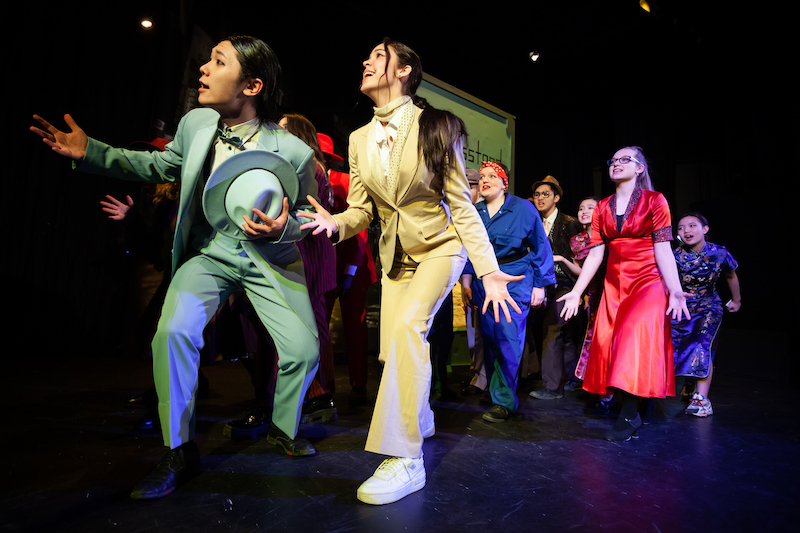 Leighton Park is one of 10 Quaker schools in the UK – open to students of all faiths and none.
You don't seem to hear very much about Quaker schools but then grandiose self-promotion isn't very Quakerly.
A little research reveals some interesting facts. The Obama family sent their daughters to a Quaker school in the US and Sixth Form leavers at UK Quaker schools achieve some of the best academic progress in the country (the measure that UK Government uses to assess schools), with two in the top 0.5% in England. Quaker schools in the UK are open to students of all faiths and none, with the emphasis being on the Quaker values rather than religion.
For some families this will be exactly what they are looking for – a focus on values and personal development at a school that achieves excellent academic results without the pressure and conformity of an academic hot house. Academic success has to be important in any school, but as Matthew Judd, Head at Leighton Park, identifies, there is more than one way of achieving this:
"A student's academic development cannot be understood in isolation but must be considered in conjunction with their emotional and physical wellbeing, confidence, maturity and happiness."
There are ten Quaker schools in the UK including three which are located close enough to London to offer a viable weekly boarding option:
Leighton Park in Berkshire
Sidcot in North Somerset
Sibford in Oxfordshire.
So what is a Quaker approach to education? This varies subtly between the different Quaker schools, but an academic study from Bristol University, characterised the approach as follows:
"Quaker schools are distinguished by a value system and an ethos that is characterised by an emphasis on mutual respect, social justice and the pursuit of peace." Broadfoot et al (2016).
Evidence of a commitment to social justice can be seen from Sidcot School's Centre for Peace and Global Studies or Leighton Park's focus on Ethical Enterprise. The latter builds on the heritage of successful Quaker businesses, such as Rowntree, Cadbury and Barclay's Bank that sought to create social good as well as profit, as well as Quakers' involvement in founding organisations like Oxfam, Greenpeace and Amnesty International.Headmaster at Sidcot School, Iain Kilpatrick expanded:
"Since their formation in the Seventeenth Century, Quakers have always focused on social justice and held the vision of a more just and equal world.These qualities are alive in Quaker schools today. Sidcot is an Ashoka Changemaker School, one of only fifteen in the UK and 300 across the world. Ashoka's mission is to support a new generation of social entrepreneurs who have the skills and determination to see the world as it could be rather than accepting it as it is. The confidence this builds in our students means that they leave school determined to make a difference in society."
A website that represents Quaker Schools in the UK & Ireland, www.quakereduction.co.uk, identifies the following Quaker values in education:
Silent reflection helps students and staff develop as individuals
We promote truth and integrity in all that we do
All learning should promote social responsibility and global sustainability
We encourage positive and peaceful resolutions to conflict
Everyone is of equal worth and diversity is celebrated
Students develop open-mindedness and confidence without arrogance
Academic study should be rich, challenging and free from anxiety.
Talking to some of these Quaker schools it is clear that these values are genuinely lived out in the schools, giving them a distinctive character developed over hundreds of years. School assemblies, for example, include time for quiet reflection – where the whole community come together to sit in silence – similar to mindfulness. Any member of the community can stand up and say what is on their mind during these silences, reinforcing the importance the schools place on equality.
The schools also share a significant focus on the development of character, particularly through co-curricular activities and off-curricular projects. As well as the usual sport and arts clubs, there is a noticeable emphasis on social responsibility and global citizenship, with clubs like Amnesty International and Model United Nations very much in evidence. Off-curricular projects often have an international dimension, such as Leighton Park's Global Mindedness week. Iain Kilpatrick, Headmaster at Sidcot, reflects on the benefits of a values-led education:
"The time for a Quaker education is now. The world is a complex and complicated place and needs young people with both academic and emotional intelligence to help tackle the big issues facing contemporary society. A Quaker education is values-based and so encourages intellectual curiosity around the principles of peace, equality and sustainability. Whether you apply these principles to a FTSE 100 company or an NGO working in the Third Sector, the drive to made their lives speak and use their education for good runs deep through the consciences of all our students long after they leave school."
Toby Spence, Head at Sibford School added:
"Quaker Schools offer a unique pathway. Schools shape young people and their communities by their ethos, culture and values. The distinct blend of values encompassing peace, equality, tolerance, social justice, simplicity and stewardship help to frame a community where the individual is known and valued, indeed celebrated for who they are rather than which box society might like to place them in."
The schools seem to imbue gentle, civilised values – where students can develop and grow in a kind and supportive environment – with inspiration to encourage them to play an active role – or 'Live Adventurously' as Quakers would term it, all while achieving some of the best academic progress in the country.
With Quaker schools not predisposed to shouting about themselves too much, one is left with the distinct feeling that these schools are something of a hidden gem.
This article first appeared in the 2022/23 edition of Which London School? & the South-East, which you can read in full below: