Risk against reward
Posted on 8th Dec 2015 in Which School?, School News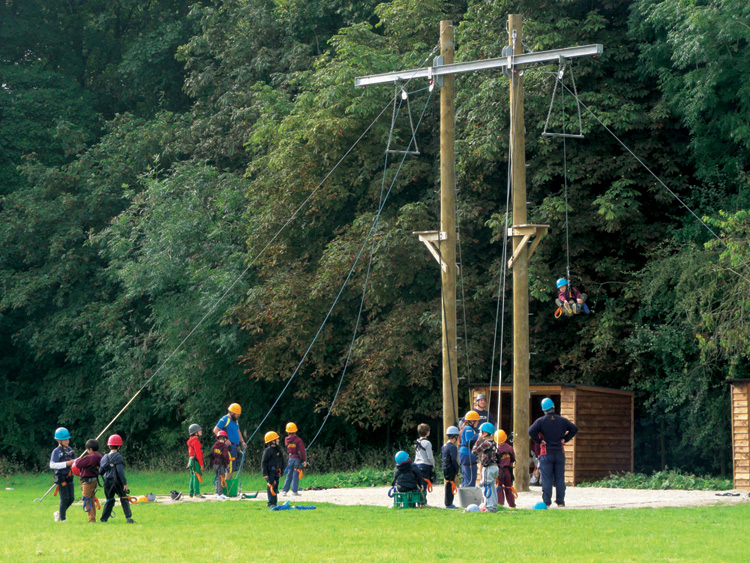 Michael Connolly, Headmaster of Cranmore School, considers to what extent we should encourage children to take risks
The last decade has produced numerous newspaper articles on how far parents and teachers should allow young children to takes risks. Unfortunately some high profile incidents do make the national press from time to time and this re-opens the debate about equipping children to handle everyday risks from crossing a busy road to riding a bike. Roger Geffen, Campaigns Director for the national cycling charity CTC, said: "Although cycle use has increased, serious injuries and deaths to cyclists are increasing faster. The Government needs to respond to the Get Britain Cycling report, which called for substantial investment in cycling facilities, lower speeds and better traffic law enforcement to improve cycle safety as we encourage more people to cycle."
Legislation
Some might argue that we are now smothered by so much Health & Safety regulation that the traditional freedom and creativity of children are under threat. Clearly a sensible parent or teacher does not wish any child to come to harm. However, this must be balanced against the need for children to have first-hand experiences of challenging situations which will not only develop their skills but increase their confidence and self-esteem too. It is no surprise that 'adventure holidays' remain popular and one of the market leaders used by an enormous number of schools – PGL – has been going from strength to strength since 1957. Of course, in the current climate, it is taken for granted that all staff must be fully trained and qualified to lead children in the various activities from canoeing to high ropes. Everyone would agree that this is how it should be as I can well remember back in the 1980s that teachers were often expected to take activities, usually sports which had inherent risks, without having the necessary expertise. Sadly, we now live in a more litigious culture which means that what was once an accident is often construed as being someone's fault with corresponding blame.

Outdoor education
The concept of outdoor education has evolved from the traditional school trip with a few nights away in a rural setting to a regular, managed, programme which can operate all year round. This is particularly true of schools such as Cranmore which have embraced the concept of operating a Forest School for the youngest pupils from Nursery to age 7. Educationalists recognise the dangers of children spending too much time sitting in front of a screen, either a TV or PC, and therefore there is a need to inculcate a love of the outdoors at the earliest opportunity. With a Forest School programme children have a regular visit to a dedicated woodland where they can engage in all manner of activities including science, art and even imaginative play. Often there is a proper camp fire with children sitting around it too, what an adventure!
The way ahead
There has been much talk of an Olympic Legacy but what does this mean in practice? At the very least it must surely include a clear commitment for young children to develop a passion for sport and understand its lifelong benefits from both a health and social perspective. Of course, if we wish to compete on the international stage in sport we must get children interested at an earlier age before they become addicted to mobile devices. We must embrace the notion that it is perfectly normal for them engage in a wide variety of sports, some more dangerous than others.
One might immediately think of rugby, rowing or skiing as posing the greatest risk but generations of pupils at schools such as Cranmore have gained much from being involved in these pursuits. Ironically, one of the worst injuries I recall from my early career was a boy playing Badminton who slipped and sustained a nasty gash to his head.
This long journey, of assessing and managing risks, begins in early childhood and by the teenage years many will have achieved the Duke of Edinburgh Gold Award whilst others will go on to volunteer with Raleigh International to work on key projects in the Third World. In conclusion, it is vital that both parents and teachers allow young children to have exciting, challenging experiences so that they will develop their psychomotor and cognitive skills and grow into confident young adults who are neither reckless nor timid in 'having a go'.
For more information about Cranmore School, 
read their School Search profile.