Royal Hospital School pupils get creative for Pride Month
Posted on 5th Jul 2022 in School News, Art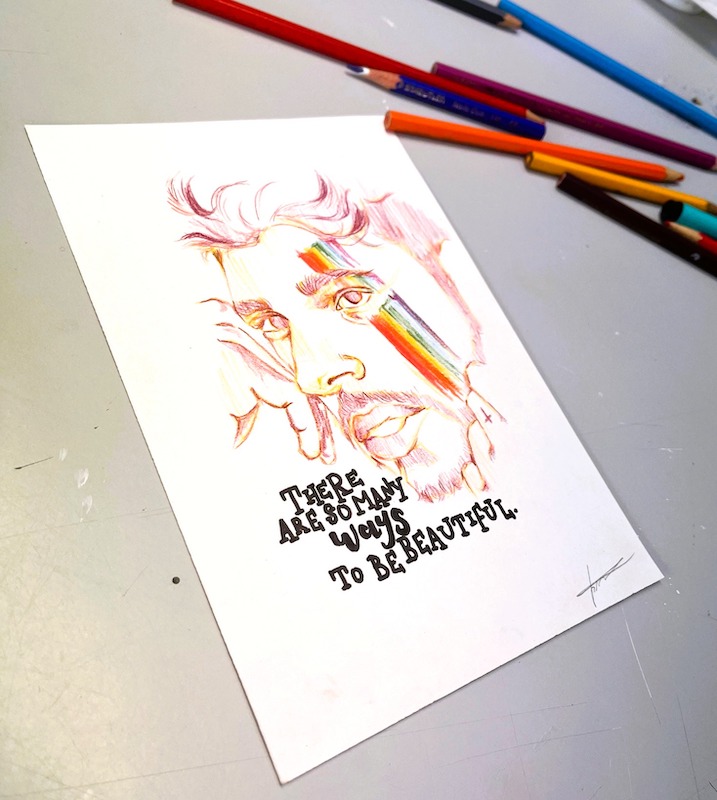 The Royal Hospital School (RHS) in Holbrook, Ipswich, has celebrated Pride month by releasing a magazine filled with artwork showcasing a wide variety of creative work to celebrate the LGBTQ+ community.
Pupils and staff painted pebbles with words including 'Be You' and 'Love is Love' along with Pride rainbows. Students also created garlands and amazing drawings, all of which were then photographed and displayed within the school's 'Insight' magazine.
The magazine, which was created by Photography Teacher, Mikaela Rackham, celebrates and shares the creative work of staff and students at Royal Hospital School. Mikaela comments: "Providing a platform for our community to share their creativity around topical issues has proved extremely popular, and the outcome is visually powerful."
Previous volumes of the magazine have included titles such as; 'Creativity', 'Women', and 'Peace'.