Sport and future careers
Posted on 13th Dec 2021 in School News, Sport, Which School?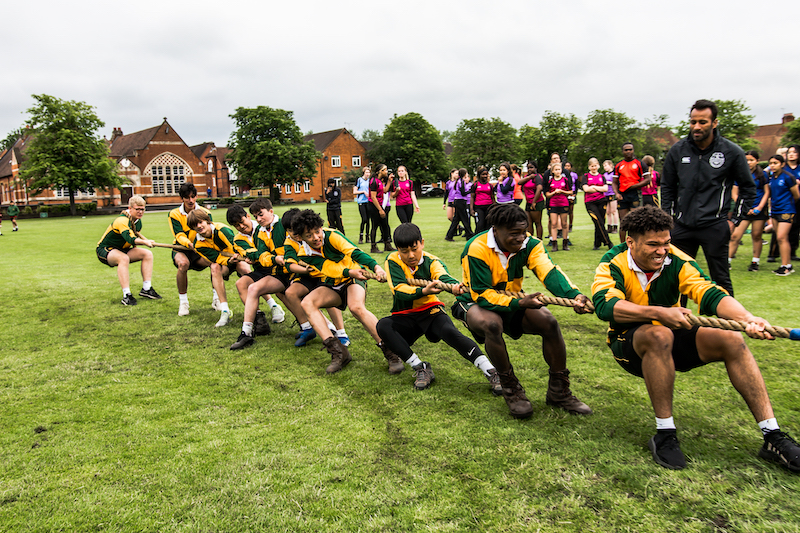 Andrew Reeve, Deputy Head at Gordon's School, explains how the school promotes a sporting agenda.
There is no doubting the importance of exam grades and qualifications but increasingly employers are looking at the soft skills that separate one candidate from another.
And while the classroom will gain students their first job interview or place at university, it is the character acquired on the games field or in the school play, the ability to get on with others as part of a team and a thirst for success that will sustain them through life.
Gordon's School, a non-selective, co-educational, residential boarding school in Surrey, provides all students with a daily opportunity to play sport or indulge in a hobby or interest. This is carried through to Saturday mornings.
The school also boasts a higher than average number of students completing their Duke of Edinburgh's Awards.
And in Year 10 every student joins the CCF (Combined Cadet Force), choosing the Army, Navy and Air Force.
The school's Head of Careers Sandra Radford sees these opportunities as vital not only for their physical and mental wellbeing but for improving transferrable skills and ultimately their chances in whatever they decide to do after leaving school.
"Increasingly employers aren't just looking at exam grades but Duke of Edinburgh Awards on CVs. It demonstrates commitment, diversity, the ability to handle pressure, time management, a have a go attitude and certainly enhances a student's employability."
"Sport, DofE, CCF takes students out of their comfort zone. They become more confident through taking part in these disciplines, learn leadership qualities, perseverance, endurance, teamwork, problem-solving and discover new skills – all necessary qualities for their working life whatever career they choose."
All the major sports are represented at Gordon's as well as equestrian; golf; karting and cycling. The new sports hall, completed in October alongside another all-weather sports pitch, will enable sportsmen and women at the school to compete in even more disciplines such as futsal; badminton, indoor cricket, athletics, football and basketball whatever the weather.
In September 2020 the school welcomed the first clutch of students on the Harlequins DiSE (Diploma in Sporting Excellence) programme to provide a pathway for 16-18 year olds pursuing a professional career in rugby.
The commitment to sports extends to the school's staff. Many of them have excelled in their fields, ensuring the highest level of coaching and commitment. The impressive line-up includes Pakistan Olympic Hockey player Muhammad Irfan together with former GB hockey player David Mathews; former Wales International and ex-Chelsea player Gareth Hall; former Fiji 7s Skills and Analyst Coach Chris Davies; three times Olympian cox Alan Inns and Vitality Netball Superleague Nicole Humphrys and Leah Middleton.
Some students leave Gordon's for American universities on scholarships for golf and football. Others are set to tread a path to becoming a professional sportsman or woman in this country. But all take part in some form of competitive sport, whatever their ability.
Director of Sport Jamie Harrison explained: "The ethos of the school is to develop the whole child and our sporting infrastructure provides our students with the best coaching, facilities and experiences. However, it's not just the very sporty students that play competitive sport, every one of them is encouraged to have a go at something – whether representing their House or against other schools."
"The emphasis at Gordon's is very much 'why not?' and we see time and again those that would otherwise not attempt competitive sport, doing so for their House, enjoying and benefitting from it!"
This article first appeared in the 2022 edition of Which School? You can read the new edition here: