​Stroud School phased re-opening
Posted on 22nd May 2020 in School News Tweet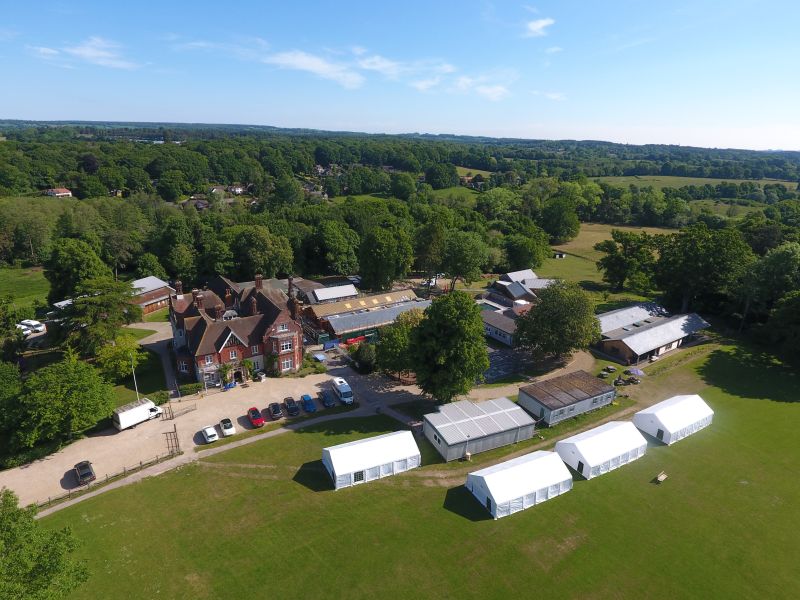 Stroud School in Romsey is planning a phased re-opening following the request from the Government to re-open from 1 June. The School governors have confirmed that the school will go above the levels suggested by the government risk assessment, to safeguard its staff and pupils.
The Government has requested that all schools re-open to pupils in specified year groups on as normal a programme as possible. At this stage, Stroud School is planning to follow this request. Pupils from Nursery, Year 1 and Year 6 will be returning if they choose to do so, along with key worker children. Staff will be returning, where possible, to ensure their education is met alongside strict guidelines to ensure everyone's safety.
In order to ensure the safety of all on site, Stroud School has erected six marquees on site to provide a covered classroom environment for staff to support pupils learning in the 'open air'. Additional outdoor handwashing facilities and hygiene stations have been placed in all working spaces; including sanitiser, alcohol wipes, gloves and PPE equipment for staff if required. This is not recommended by Public Health England but the School feels that it is part of its provision to help staff feel more confident about the return.
Changed procedures for drop off and pick up to restrict the number of people on site have also been put in place.
Finally, the classes will see no more than 15 in number, in line with guidance.
Joel Worrall, Headmaster, says: "A safe and happy environment is the absolute priority for the whole community and we have engaged with our staff and our parents in the planning process. The phased reopening will create a Stroud like none of us have seen, or wish to see in the long term, but we should console ourselves that we will bring it back to our 'normal' as soon as is possible. We are working very hard to give all staff and pupils an environment which goes above and beyond the recommended 'safe' measures proposed by the DfE."