Surrey Storm star joins Cranleigh
Posted on 8th Jan 2021 in School News, Sport Tweet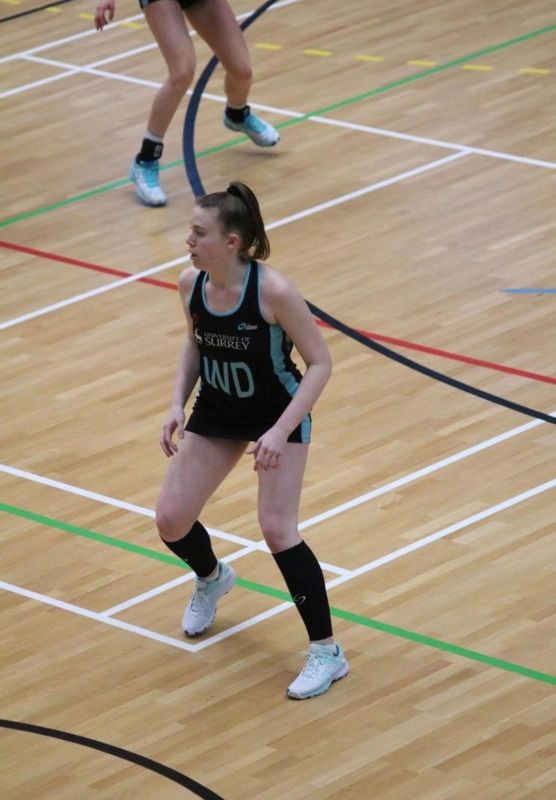 Charlotte Masters, a member of the Surrey Storm U21 training squad, joins Cranleigh School's Netball coaching team this term. Cranleigh is delighted to welcome Charlotte, whose training squad are part of England Netball's Elite Athlete programme and are training ahead of the recommencement of the NPL league planned for March.
Last year she captained the U19 Surrey Storm NPL team having been part of the squad for two previous seasons.
Cranleigh's Director of Netball, Mrs Sam Houghton, commented: 'I have full faith in Charlotte's ability to inspire and help develop our Netball Programme. Not only does she bring a wealth of experience, currently still training and playing within a franchise set up, she also has some great coaching knowledge and delivery under her belt having worked with successful U16 and U19 Regional Netball teams at her Premiership Club, Weston Park Blades. We look forward to welcoming her onto courts as soon as possible.'
Netball has been played at Cranleigh since the arrival of the girls in the Sixth Form back in the 1980s. It remains the major sport for girls during the Lent term, with training happening throughout the year to help develop players individually.
The courts are a hive of activity during training sessions on a Tuesday, Wednesday, Thursday, Friday with over 200 girls involved in training and then again in a full fixture programme on Saturdays. Cranleigh are proud to be running over 20 teams, which include five senior teams, five U16 teams, five U15 teams and six U14 teams allowing every girl the opportunity to play, train and most importantly represent their School.
Cranleigh's Director of Sport, Mr Andrew Houston, added: 'In the short time she's been here Charlotte has already demonstrated a real enthusiasm for the sport. She is an extremely talented netballer herself and I can see that she is going to have a significant and positive impact on our pupils as well as staff.'
The School also supports a number of pupils on England Netball's Performance Pathway with players involved at County (U13), Satellite (U15) and further to that Franchise (NPL) level, with representation at Surrey Storm. In addition to this Cranleigh are proud to have recently supported a pupil with International representation within the Irish U17 Netball squad.
Many girls go on to play an excellent standard of University and Club Netball. Most recently Amy Fotheringham (OC 2020) has moved on from NPL at Surrey Storm to representing the first team at University in Bristol. Hebe Westcott (OC 2013) played for the winning Oxford University side in a very tense and close Varsity match. Rhiannon Baldwin was also representing Cranleigh netball as captain of Oxford's second team.