Taunton Prep School celebrates its best ever year of sports
Posted on 6th May 2022 in School News, Sport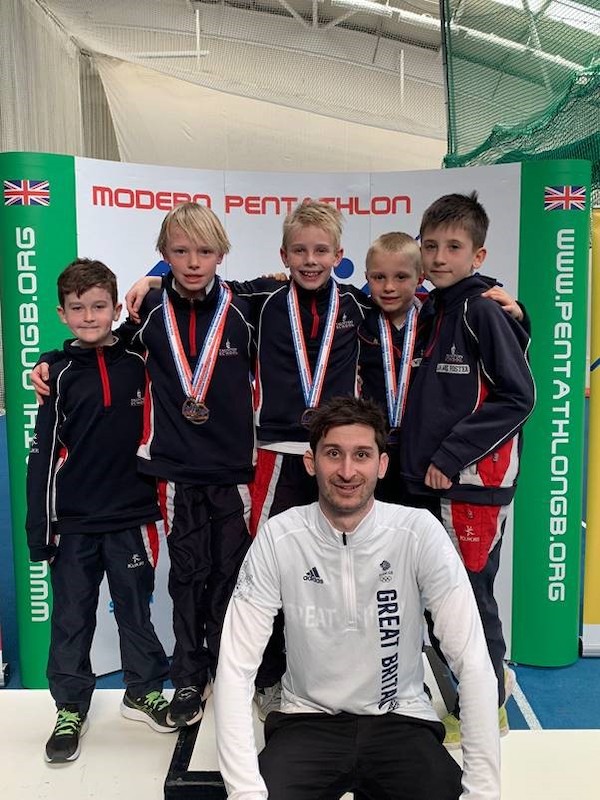 Taunton Prep School is celebrating its best sporting year in history after its athletic pupils scooped a clutch of awards and trophies in national and regional competitions.
The school has won a string of finals in the past 12 months in a range of sports and age groups, meaning its pupils aged seven to 13 now hold several titles.
These include:
English schools swimming relay champions (U13 boys' freestyle)
National champions in hockey (U13 Independent Association of Prep Schools and U13 Independent Schools Hockey Cup)
West of England champions in hockey (U13 girls)
National Schools Biathlon champions in biathlon (U12 and U13)
The record for the youngest relay team in history to swim the English Channel
British National Shooting Championships winners
South West winners of the English Schools Cross Country Cup (U13 boys)
Taunton Prep School, which forms part of Taunton School, Somerset, also holds several silver and bronze medals at national level, for swimming, netball and hockey, as well as many individual pupils selected for national squads and development pathways.
Taunton Prep School Headmaster, Andrew Edwards, said: "The fruits of challenging, nurturing and inspiring pupils are shown in their achievements. Pastoral care and personal development are the bedrock for achievement and the fact that we have so many boys and girls who are currently reigning national champions is evidence for the great work being done to support and inspire pupils."
Prep pupil Emily Miller, who takes part in a range of sports including hockey, cricket, athletics, riding and netball, said: "I feel very proud to be part of Taunton School and our success in many sports and different age groups."
Taunton School offers sports scholarships. For more information please visit https://www.tauntonschool.co.uk/scholarships-and-a...