Taunton Prep School out in force at National Schools Biathle Championships
Posted on 23rd Jun 2022 in School News, Sport, Competition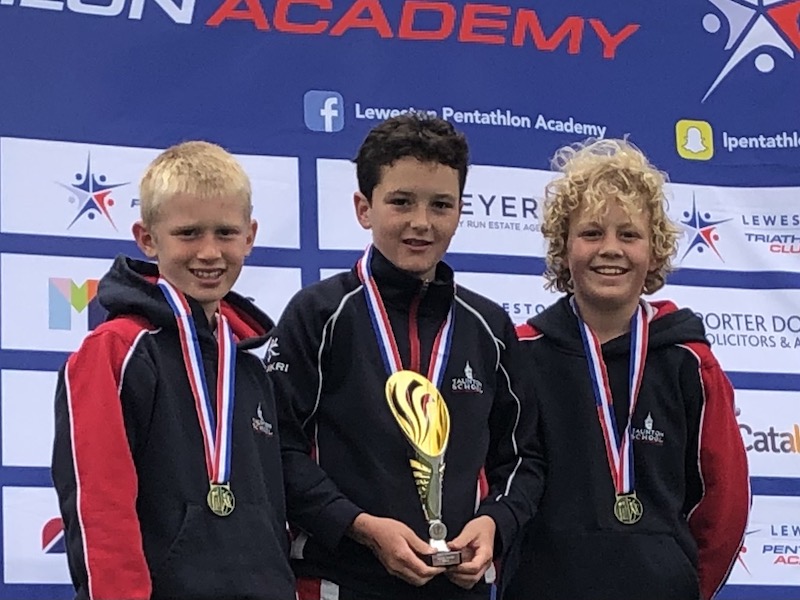 Students from Taunton Prep School were part of one of the largest contingents at this year's National Schools Biathle Championships at Leweston School.
Over 30 students took part in the event, which saw seasoned Taunton Prep School athletes competing for top positions as well as students who were new to the sport competing for the first time.
The event, which is organised by Pentathlon GB, sees hundreds of children from all over the country compete in the sub-sport of modern pentathlon, biathle. The event was invented to create opportunities for training the run and swim parts of pentathlon in real race conditions.
Top positions were gained in the following age groups:
1st - Year 3 boys, Rory Foad
Team 1st - Year 3 girls, Bella Notaro, Erin Walters and Kiki Johnson
1st - Year 5 boys, JJ Wells
Team 1st - Year 6 boys, William Thomas, Byron Harmer, Ben South