The advantages of a boarding school education
Posted on 24th Apr 2017 in Boarding, Independent Education Tweet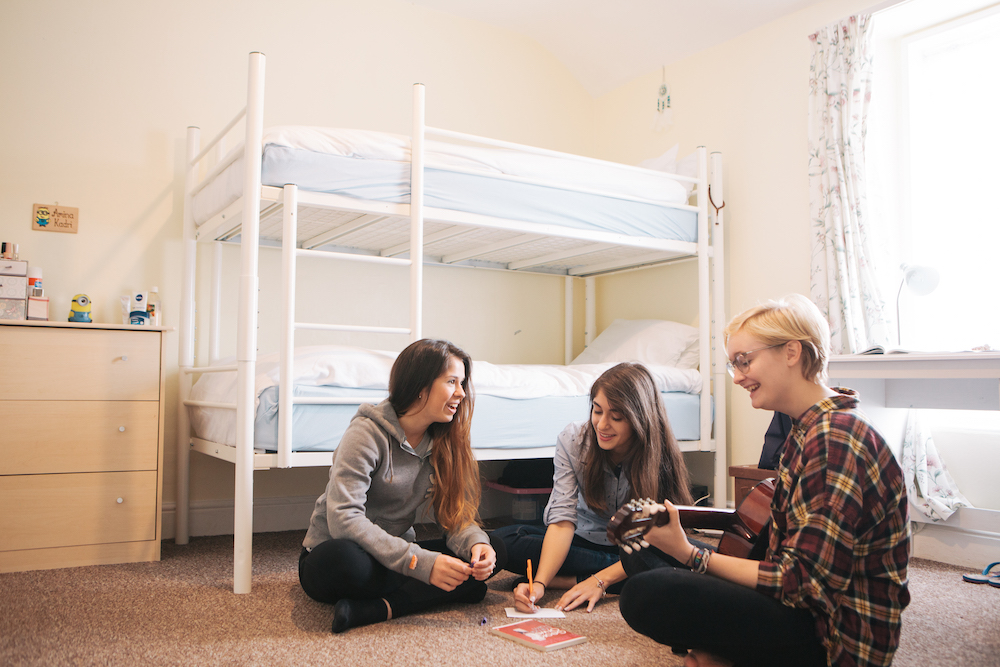 Mike Brewer, Deputy Head at EF Academy Torbay, explains the features of life at a boarding school and the benefits and opportunities boarding offers to students...
Boarding schools are rightly the subject of a lot of public interest. They are unique institutions that have a rich history, going back many hundreds of years in the UK, and yet they are not always easily understood. Perhaps the simplest explanation is that they are a combination of excellent schooling and a supportive home setting. This enables a boarding school to establish a very prominent community for its students through the shared experience of living in a home away from home, shared goals of academic and co-curricular success, the support of peers and, in many cases, an identity as a 'family'. The majority of modern boarding schools have excellent international profiles, taking pride in an exchange of cultures and ideas that thoroughly prepares students for life in the 21st Century. It is as true now as ever that friends made at boarding school are friends for life.
A great feature of life in a boarding school is that there is always somebody to talk to. In addition to qualified boarding staff, because students have a great deal in common and quickly recognise the importance of having goals shared by the community, they enjoy an atmosphere in which being successful is 'cool'. Students are proud to study and work hard and they applaud one another when they see their fellow students succeed.
Further, the reach of the school is such that it allows for a complete investment in the students' journey, day and night. Boarding schools are perfectly placed for direct intervention, with teachers and boarding staff in close liaison responding to student seamlessly needs as they arise. Boarding schools are widely recognised for producing significant academic advantages. A major reason for that is the overlap between school and 'home'. For example, in many residence buildings students have in-house support from qualified teaching staff.
It also helps that the school day doesn't abruptly end and boarding staff will make sure that the school knows which students are doing well and which ones are in need of further support, from additional revision to additional scrutiny during study time. Students are also a good source of support for one another, being easily able to form study groups and spurring each other on through friendly academic competition.
Teachers in boarding schools understand how much time and support is available, they also know that our students are often competing for places at universities that are highly selective. Our teachers are always keen to ensure that students have plenty to do that will push them beyond the minimum requirements of their courses. The independent school sector, which includes the majority of boarding schools, has a hugely impressive success rate in terms of access to top universities.
Through the carefully constructed routines of a boarding school, students learn to become independent in a safe and supportive setting. For many young people, their first taste of independence is when they leave home for university and, unfortunately, each year universities see students that are unprepared for the challenges and opportunities that life brings. Boarding school students have the advantage of having been taught how to motivate themselves, having been guided how to develop personal and professional relationships and having had experience of looking after themselves.
Of course, this independence is balanced with highly individualised levels of care that are made possible through holistic approach that boarding lends itself so readily to. Boarding schools recognise the need to have dedicated and highly qualified staff in place 24/7, often including the availability of professional medical and counselling services.
At the heart of every great boarding school is a thriving co-curricular programme. This helps to build a good work/life balance, enabling students to stay active and healthy, engaging them in sport and developing a portfolio of skills that will help them become successful in life beyond school. Many boarding schools have incredible facilities, from fully-equipped science laboratories to athletics tracks and even their own theatres. Students at boarding schools are usually able to take advantage of these incredible resources during evenings and at weekends, giving them time to familiarise themselves with environments that will inspire future university and even career choices.
Arguably the greatest feature of a boarding school education is that creates lasting memories that often help positively and permanently shape a young person's life. The bonds of friendship forged in boarding school are that much stronger, easily transcending national boundaries; the inclusive ethos and committed work ethic helps create future leaders in all walks of life.
About the writer:
Michael Brewer is Deputy Head of EF Academy Torbay. He has worked in boarding schools for the past eleven years, including a very happy time as a residential Head of Boarding. He inspects boarding schools for the Independent Schools Inspectorate and recently completed his MA dissertation on the experiences of Victorian and Native American boarders.
EF Academy Torbay is an independent international boarding school in the South West of England, for students aged 14-19.
Find out more about the UK's best boarding schools, including profiles of leading schools.