The best of both worlds
Posted on 17th May 2019 in Which London School?, Independent Schools, Choosing a school Tweet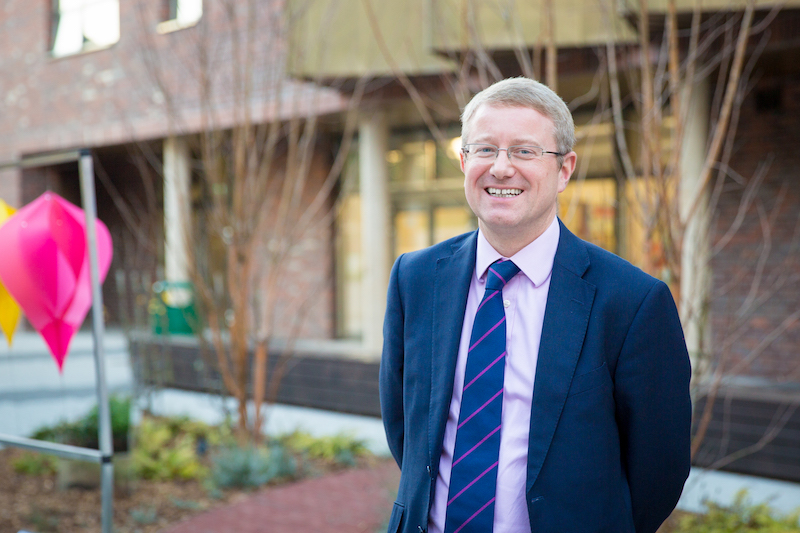 Andrew Johnson, Headmaster of St Benedict's School in Ealing, west London, explains why the advantages of going to school in and around London go well beyond excellent academic results...
Speaking as someone who was Headmaster of a rural boarding school for 10 years, and now at the helm of a London day school, I think I am pretty well placed to appreciate the sharp contrast between the two educational settings. Gone are the green rolling acres, rural peace and glorious isolation. And in its place? "You find no man, at all intellectual, who is willing to leave London. No, Sir, when a man is tired of London, he is tired of life; for there is in London all that life can afford." No commendation of London life would be complete without a quote from Samuel Johnson.
An obvious advantage of studying in London is that museums, galleries, libraries, theatres, universities and many other wonderful resources are on our doorstep, bringing learning to life. These world-class institutions are so adjacent – just a few tube stops away, or even a moderate walk – that they really do feel like an extension of the classroom.
Pupils can explore Britain's Roman beginnings, by visiting the Roman Amphitheatre, or chart maritime history at Greenwich. They can see the influence of our entire procession of monarchs, from William the Conqueror's White Tower to the Palace of Westminster. Artists can research and be inspired at the Victoria and Albert Museum, Tate Modern or the National Gallery. Younger pupils can learn about plant biology at Kew Gardens, or visit the Victorian Ragged School in the east end. The Great Fire of London can be brought vividly to life at the Museum of London, and children can follow in Samuel Pepys' footsteps. If Ancient Egyptians are on the syllabus, the British Museum can transport them to the land of the pharaohs. Keen mathematicians can attend stimulating masterclasses at the Royal Institution, while Classicists can attend performances of Greek plays, often staged at universities such as UCL.
Inspirational visiting speakers – from politicians to poets – are easy to attract to London schools, since many live in or near the capital. (Six authors recently attended our Book Week.) Interesting events and opportunities abound: If there's an open lecture at the London School of Economics, or the British Library is running research workshops, we can easily attend. Our singers can perform alongside world-renowned professional choirs, such as VOCES8, and work in partnership with them to encourage singing in primary schools. Drama students can watch outstanding performances at Shakespeare's Globe, National Theatre, or in a host of smaller venues such as the Lyric, Hammersmith.
London pupils have the best of both worlds: the metropolitan and the local. Our capital city of 8 million people is a collection of boroughs and sometimes village-like districts, each with their own identity. Schools can enjoy strong connections with their local communities, through voluntary service, for example, in residential homes and primary schools, or by supporting local charities. This local engagement is vital if children are to understand that they can play a part in society; that education is for the greater good and not just for self-advancement.
London day schools reflect the hugely rich and diverse demographic of the city. St Benedict's currently has pupils who are of 33 different nationalities. London's cosmopolitan and multi-cultural environment is a positive feature of school-life, as children learn about cultures and languages other than their own. This is also enormously beneficial to our Modern Languages department, as pupils can practise their German, French or Spanish-speaking with their peers.
Bright young graduates are often eager to start their teaching careers in the capital, which gives London schools a distinct recruitment advantage, especially if the school is able to offer accommodation to its young teachers. There are several creative collaborations throughout London, affiliated to several universities. The West London Teaching School Alliance, for example, which works closely with St Mary's University in Twickenham, enables St Benedict's to recruit and train excellent new teachers.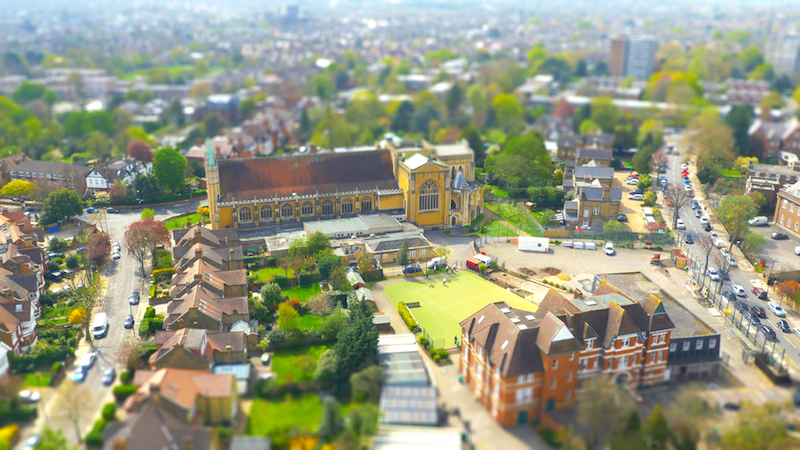 City day schools benefit from a high degree of connectivity, and nowhere more than in London. This offers many opportunities for the strongest careers provision possible: at St Benedict's, we welcome in the brightest talent to give pupils a head start and a global perspective on working in a world city. Professionals from many walks of life, such as lawyers, CEOs, engineers, tech specialists and medics offer their expertise at our Careers Fair, and give frequent workshops and talks.
Alumni networks are alive and well within the capital, too, since many establish their careers in London. Former pupils are a valuable source of advice, work experience, internships and mentoring, and are extremely generous with their time in guiding our pupils as they consider their future paths.
There are indeed many advantages to London education, rich in the potential to enhance personal development, extend knowledge and deepen understanding in all areas of the curriculum. To return to Dr Johnson, London is a place for the curious; the life-longer learner; for anyone, of whatever age, who is open to new experiences. And who could tire of that?
This article appeared as the foreword to Which London School? & the South-East 2019/20, which can be read below: