The opportunity to shine
Posted on 29th Apr 2022 in School News, Prep Schools Guide, Co-curricular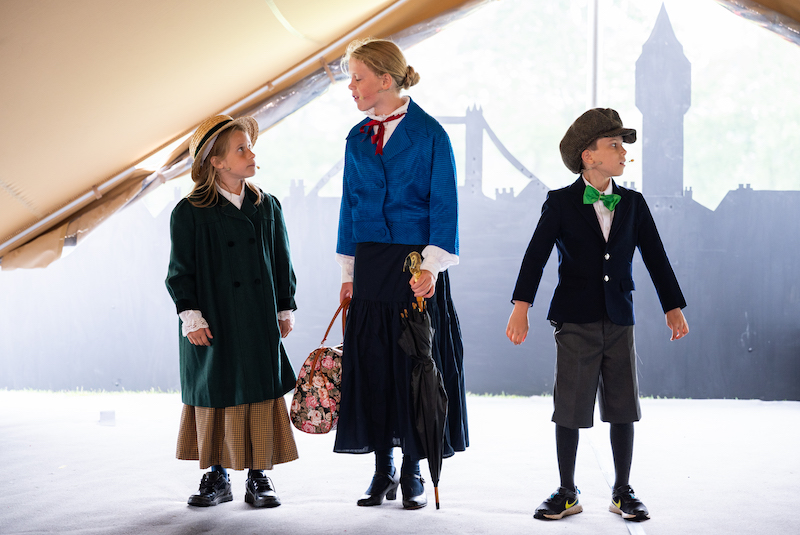 The co-curricular programme at Ballard School has the highest priority.
One of the key benefits of an independent school education is the access to a wide range of co-curricular opportunities. In their study, 'An Unequal Playing Field' (2019), the Social Mobility Commission Chair, Dame Martina Milburn, found that co-curricular activities led to a number of "…important benefits – a sense of belonging, increased confidence and social skills, which are invaluable to employers."
At Ballard, we have underlined the importance of co-curricular activities by creating a new role, Director of Co-curricular, within our Leadership Team, putting it alongside pastoral and academic as the third pillar of our successful holistic education.
"At Ballard, we have a passion for developing the 'whole child'. We believe that in addition to providing a vigorous and challenging academic programme, education must also extend well beyond this, opening up experiences and opportunities that allow all our pupils to develop skills including creativity, independence, teamwork and critical thinking: we prepare them for work and life in a rapidly changing world," said Mrs Victoria Gray, Director of Co-curricular and Director of Performing Arts.
With 120+ activities and GCSE 'Raising Attainment' sessions a week, Ballard's co-curricular programme is designed to give pupils of all ages a breadth of opportunities, from Archaeology to Zumba! Whether it be to develop a passion, focus on a talent, or try something completely new, activities are categorised to help pupils choose appropriately. Whatever their individual strengths or curiosities, there is something for everyone.
Categories include:
Academic Ambition – broadening our pupils' minds with enrichment beyond the curriculum e.g. chess club and the Townsend Warner History prize.
Young Entrepreneur – pupils starting their own business through the Young Enterprise scheme or helping to create and edit a podcast or magazine.
Health and Wellbeing – encouraging pupils to take up a new sport for leisure or enjoy some relaxing mindfulness colouring.
Technology – our pupils can get involved with CADCAM in the DT department, help in our sound and lighting box, or join the Coding Club.
Creative Arts – our pupils can take part in one of our productions on stage or behind the scenes; experience working with varied materials in the Art Department, join our Visions Dance company, or become a member of one of our choirs and bands, working towards the next European tour.
Accreditation – Ballard has a strong record with the Duke of Edinburgh Award and Arts Award scheme.
Community and Campaigning – our pupils are community focused with many raising money for an array of charities. Our Eco Ambassadors and Climate Change clubs have shaped Ballard's green credentials, including the introduction of bees, chickens and allotments. Recently, three of our ten-year-old girls asked for donations to their fundraising page, rather than birthday presents, raising over £1,000 for a local hospice.
We have also embraced traditional extra-curricular activities within our curriculum including: from Nursery, regular Nature Walks; from Kindergarten the addition of Forest School and Beach School. In Lower Prep (Years 3 to 5), we have included three strands of Life Skills within our curriculum, introducing all our pupils to charity work, housekeeping and emotional intelligence. In the Autumn Term, our Year 3 pupils have learnt: what is the purpose of a charity, working effectively in a team, planning and running a bake sale; in the Spring Term they learn how to follow a recipe, use and select a screwdriver, use a microwave and dishwasher; in the Summer Term they learn the difference between wants and needs, recognising our feelings and overcoming a disagreement. These are all excellent skills for pupils to learn.
Trips are an excellent source of enrichment too and it is always worth asking your potential schools what trips they arrange. At Ballard we are lucky enough to have many day-trips: from the Titanic story at SeaCity to coasteering off the Dorset coast; from playing hockey at the Olympic Stadium to singing at the Royal Albert Hall. Pupils in Years 5 to 11 also have at least one residential trip each year, with many wonderful memories being made. Additional opportunities include ski trips, cultural trips and music and sports tours.
"I started Ballard in Nursery and have loved every moment. I love Forest School: playing with my friends; making fairy houses; weaving sticks together and going in the stream with my wellies on. I love Expressive Arts too – music, dancing and acting; singing in the concerts and at the Priory is really special." Lorelei (Year 4)
"There are lots of opportunities at Ballard. Highlights for me include our: team building days; weekly 'Apprentice Challenge' (Year 5); Leadership and Gifted & Talented days and pitching in the Dragons' Den. I loved Harp Club and I'm now studying Grade 5 cello; I was Narla in the 'Lion King' and then Wendy in 'Peter Pan'. I'm a big fan of all the extra-curricular activities; jewellery making, volleyball, pop orchestra and DofE. I love all the trips: from learning the physics of rides at Paulton's Park in Year 4 to speaking French throughout our Year 6 Normandy trip. My favourite, so far, was the Bude activities trip – it was incredible and our year group got even closer." Ella (Year 8)
"Opportunities at Ballard are countless; the amount of activities are awe-inspiring. Pupils can start at 7:30am and leave at 5.00pm or 6.00pm, having done breakfast, break, lunch and after-school activities or clinics. There's an extensive range of trips to cater for all interests, both locally and abroad; creating lasting memories. I particularly loved the Tuscany music trip. Singing in a sacred Florentine church and on top of the Leaning Tower to applause from below; we cheered with locals and danced as the band belted out 'Wonderland' at our final gig. These trips shape you, increasing knowledge and encouraging independence." Amy (Year 11)
So, when selecting your school, make sure that you ask about their enrichment programme and the opportunities afforded to your children, it will not only help your child's studies but also their wellbeing and individuality; most of all, it will help with their happiness.
"It goes without saying how happy both of our children are at Ballard and we love the nurturing and building up of their character that is given." (Lower Prep parent)
This article appears in the 2022 edition of John Catt's Preparatory Schools, which you can view here: