The power of diversity within British boarding schools
Posted on 24th May 2023 in School News, Boarding, Prep Schools Guide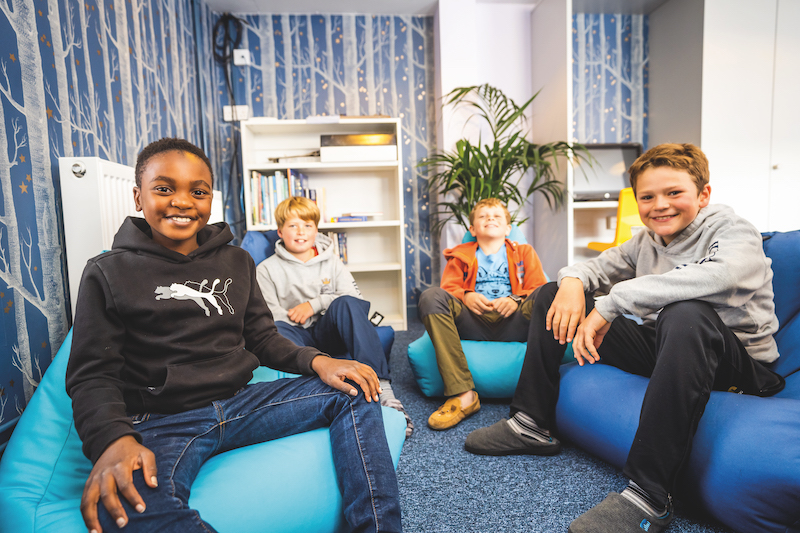 Hazlegrove's Head of Boarding, Regan Schreiber, considers the importance of diversity and inclusivity within an independent education.
Having arrived on the proverbial ship from another land, I would argue that diversity is the spice of life. It enhances, it enriches, and it weaves a richness into the tapestry of one's life. But as many of us know, life is not straight forward. Life, for many, is a living contradiction.
In this, I will explore the challenges and complexities facing British boarding schools. On the surface, I don't suppose that many would suggest that diversity is not important to schools, or indeed life. But the fact that we have to promote diversity and champion its cause, suggests that undercurrents do indeed exist. Why would something that seems so natural, in our global village that is our world, have the potential to cause divide? Surely, we all value differences and embrace diversity? Even if we all agree that diversity is important, it may not be as straightforward as that. What are the benefits of diversity and also the challenges of diversity?
The benefits are clear to see. Tolerance and understanding. Opening oneself up to cultural diversity breeds tolerance, acceptance, and an understanding of others. And by doing so, we are implementing and introducing preventative measures in combating racism and stereotyping. Social skills are improved by communicating with others, not to mention improving self-confidence – children learn to work with others who are different from themselves. And if children start to feel more comfortable with differences in others, they begin to feel more comfortable with themselves – realising that we are all different and that that is okay. When children accept themselves for who they are, they begin to feel safer and more comfortable 'in their own skin'.
Difference opens our eyes to endless opportunities and possibilities too. Creativity is enhanced, and it encourages open-mindedness and provides a wealth of opportunities for growth and for new friendships.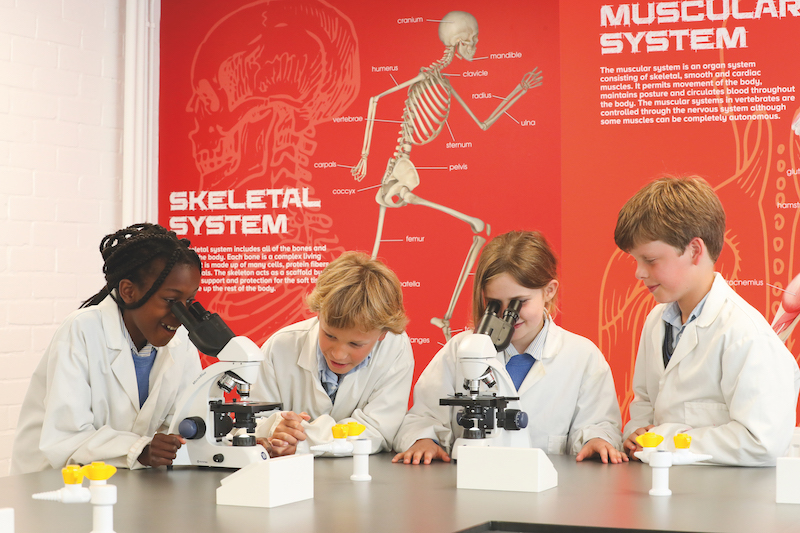 By encouraging diversity (and indeed embracing diversity), we begin to lay the foundation for a society that is inclusive and one that celebrates difference. I have adapted a quote by Nelson Mandela, which I feel that every school should aim to achieve. It reads as follows: Today we are a [school] at peace with itself, united in our diversity, not only proclaiming but living out that [our school] belongs to all who live in it. We take our place amongst the [schools] of the world, confident and proud in being an [English boarding school].
The last line leads me to one of the challenges or concerns that face British boarding schools; and the sometimes-quoted "negative" to diversity – the possible loss of identity. One of the challenges facing diversity is the fear that one could lose one's identity.
As a South African, I know that I bring a different culture to the school in which I work; and it adds a colour and flavour that wasn't there – I braai throughout the year, but recognise that a curry, or fish and chips is part of the range of traditional British dishes! Furthermore, I would have been disappointed if I had gone to Rome and the streets were lined with South Africans braai-ing (BBQ-ing) or if the shops were all selling British and American food and memorabilia. I'm not saying that I wouldn't have wanted to share this experience with people from other walks of life, but I would definitely have wanted to experience Rome's culture and traditions. And this is where I think that the answer lies.
It is not so much about the number of people who are "diverse", it is more about the school having a clear idea of its own identity and making sure that everyone who joins the school, is aware of the identity and happy to acknowledge, embrace and enrich this identity – not ignore it, replace it or dismiss it. Communication is key here. A warm, honest and caring dialogue between all the parties concerned is paramount.
We need to feel safe and comfortable about being who we are but equally, we need to be open to embracing and supporting the culture that already exists. British schools can remain British schools and still embrace diversity, and indeed are enhanced through it.
Diversity is indeed the spice of life. It helps our children become more tolerant, accepting, and comfortable with others – and the intrinsic benefit, is that they will feel more accepting of themselves, as well as celebrate their own unique differences. So instead of worrying about the number of children from diverse backgrounds, chose the school that promotes diversity whilst happily remaining true to its own culture and identity.
This article appears in the 2023 edition of John Catt's Preparatory Schools, which you can view here: