The rise of boarding at Highfield and Brookham Schools
Posted on 4th Mar 2020 in School News, Boarding Tweet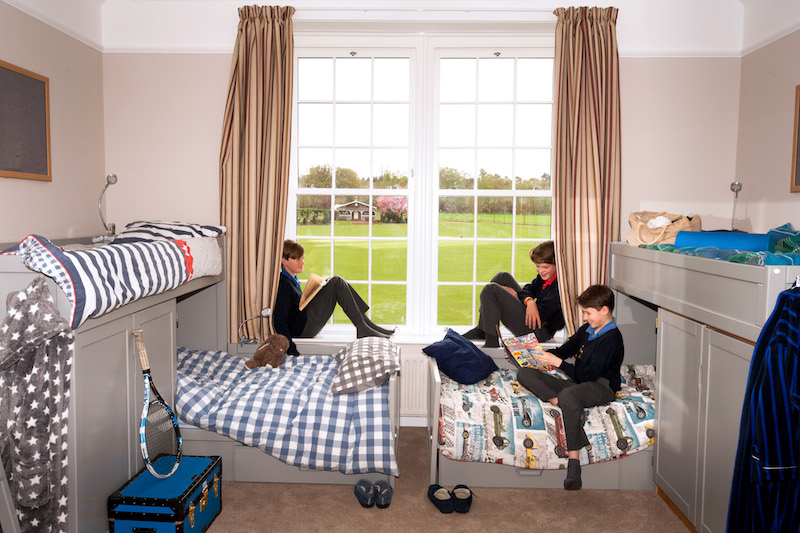 Highfield and Brookham Schools are a Nursery, Pre-prep and Prep school for boys and girls aged 2-13. They are located in the South Downs National Park and offer both day and boarding options for children. Boarding used to be compulsory but Headmaster, Phillip Evitt, abolished this in 1999 and now boarding is optional for children from Year 4.
The ISC Census and Annual Report 2019 states, "Boarding numbers were 69,155 (based on the day the Census was taken), making up 12.9% of total pupil numbers and down very slightly on the 69,979 boarding pupils reported in 2018."
However, Highfield and Brookham are bucking this downwards trend and have seen a continuing rise in boarding numbers from 43.4% in 2017 to 49.5% in 2020. And for the first time in years their Senior Boarding House is full, currently accommodating 129 boarders from Years 6, 7 and 8. Boarding numbers usually rise in the Summer Term as parents think about preparing their children for senior school, so rooms will be converted into beautiful new dorms over the Easter break to cater for the increase in demand.
Their Junior Boarding House, for boarders in Years 4 and 5, is currently home to 13 children with the space to accommodate five more children.
The ISC Census and Annual Report 2019 also "illustrates notable regional variations. At schools located in the South East, 17.4% of pupils board, while at schools in Greater London, just 3% of pupils board." Even with these regional variations Highfield and Brookham rank above the rest.
Mrs Maynard, a current parent says, "It's really difficult to handover the care of your children to others. It's a huge leap of faith, particularly if you're both new to boarding as we were. We have found that Highfield and Brookham's holistic approach to education in the round chimes very much with our own philosophy, which has made the process of letting go a little easier. We know that they are happy, in good hands and supported in every way."
There has been a huge investment into boarding over the last few years, including an extension to accommodate two new dorms, for ten children, in 2016, a full refurbishment of the junior and senior dorms including the bathrooms and the appointment of a new Head of Boarding, Mr Bertie Campbell-Baldwin in 2019.
Mr Phillip Evitt, Headmaster at Highfield School says, "Our boarding provision is at the heart of our school and we are thrilled that it continues to thrive each year. My team is very proud of what we have achieved and believe it will help support our boarding community for years to come."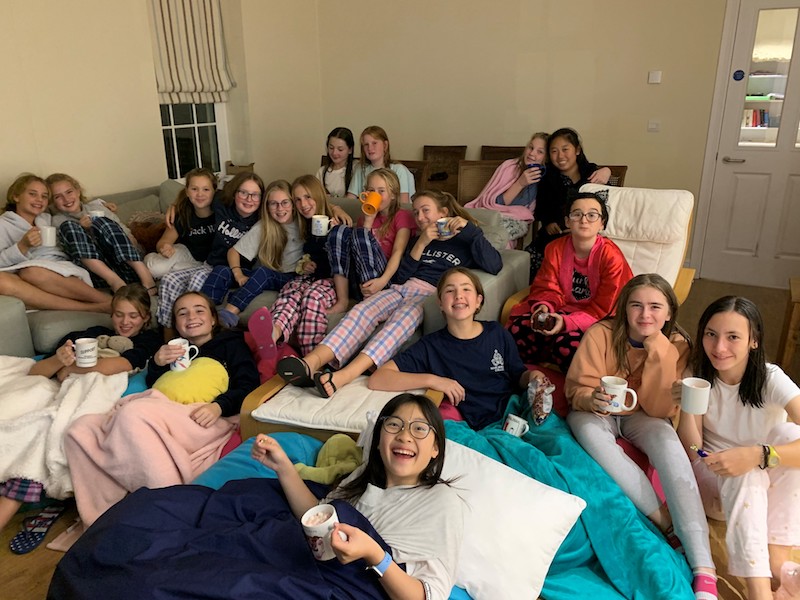 If you would like to find out more about boarding, or day options, at Highfield and Brookham Schools visit highfieldandbrookham.co.uk to enquire about entry for September 2021.